'Euphoria: Trouble Don't Last Always' Review: "A Much Needed Conversation"
Posted On December 7, 2020
---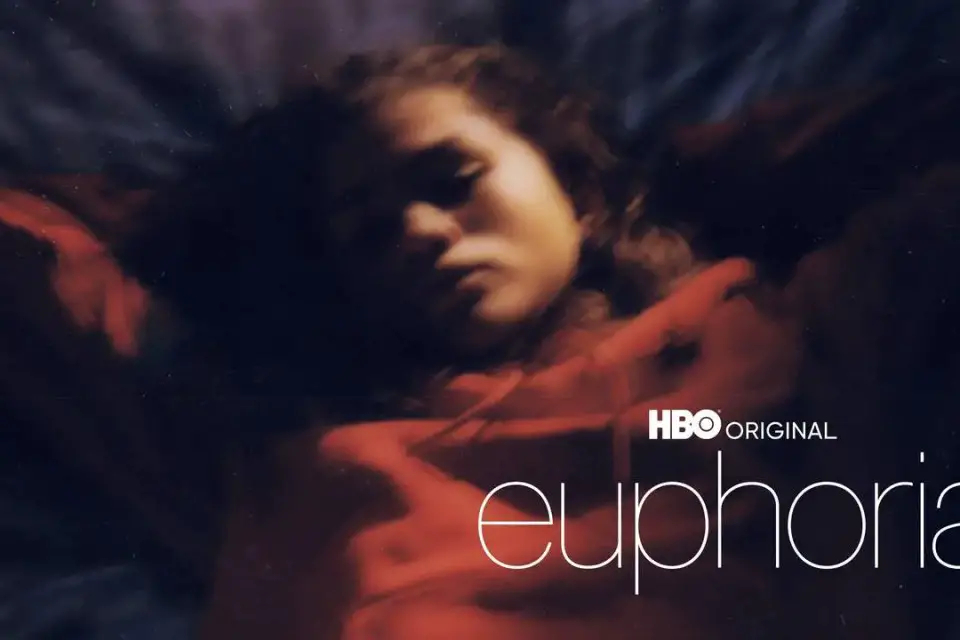 On Sunday, HBO gave us a special Christmas episode of Euphoria. No, it wasn't your normal Euphoria episode with all of the teen drama, drugs, sex, etc. Instead, it was a much more intimate and therapeutic episode. It's almost like being at an Unplugged concert. A small venue with just you and the artist, where they talk and explain everything that got them to this point. This was a much-needed conversation between two generations that are connected and disconnected at the same time.
The last time we saw Rue (Zendaya) and Jules (Hunter Schafer), Jules was trying to convince Rue to run away with her on a train. A lot of things had happened leading up to that. In the newest episode, we see that they're living together. Life seems pretty good between the two, and they seem very happy. Jules goes to do a presentation and Rue goes to meet her Narcotics Anonymous sponsor Ali (Colman Domingo) for dinner on Christmas Eve.

The bulk of the episode takes place inside Frank's Restaurant, a diner we see frequently in the show. The episode has four characters, and an amazing dialogue about addiction, mental health, relationships, and family between Rue and her sponsor Ali. This episode hit home for me and I'm sure plenty of other people. When you strip down each episode of this show, this is truly what it is: a story of overcoming addiction and finding your path in life.
The conversation starts off very subtle. Rue wanted to talk to Ali about something and it was bothering her. She is clearly still struggling heavy with her addiction, and life seems good on the outside but internally Rue is losing her mind. She still feels like drugs are the only thing keeping her alive. Ali does a magnificent job explaining to Rue that she can fight her addiction.

Addiction is a disease. No matter what you are addicted to (drugs, alcohol, porn, sex, etc.) that's what it is: a disease. A disease that kills people, destroys families, and communities because people don't treat it as a disease. People demonize addiction and treat addicts as less than human. If you are an addict, you're not an evil person. You are somebody important, and I hope you find peace.
There are many other things discussed in this Euphoria episode. Ali talks about the religion of Islam and how he found it while he was in prison. As a Christian man, he was an addict that failed his family, as a Muslim man he's finding his way in the world by helping people like Rue. A kid who is lost on her journey, but will hopefully find her way. You could tell that through all of the nonsense, Ali can see the good in Rue, and he's passionate about helping her overcome her issues.
There is definitely a portion of this conversation that as a Black man hit my soul. They discussed Malcolm X, and how he rose to such a prominent position within the black community. How he went from addict to pimp to revolutionary; I think that segment was powerful. Especially for Rue, who at 17 years old has no idea what her place in the world is as a young Black woman. She kind of comes to the realization at this moment, that she can change her life around, but she has a search for her purpose.

She's been through a lot at 17 years old, but she's young, very young. Ali makes sure to push this to the forefront, he explains to her that she can't blame Jules for her current issues. He brings in a waitress at the diner Miss Marsha (Marsha Gambles) and she gives Rue some advice from her grandmother, "Trouble don't last always." This was definitely something a lot of people need to hear this year. No matter what kind of hardship you are dealing with, it will come to pass.
This episode of Euphoria was beautiful. The cinematography from Marcell Rev really helps give life to the episode. He gets the expressions of Rue and Ali, and he also captures the conversation as an intimate one. The colors stand out as always, the production design by Jason Baldwin Stewart is simple yet extremely pleasant. Writer/director Sam Levinson gets some of the best acting from Zendaya and Domingo. They both deserve Emmy nods for their incredible performances.

In a year with much uncertainty, we are all Rue Bennett sitting across from Ali. Ali is a character that grew up during the crack epidemic, he's seen a lot and done a lot. His knowledge is impeccable, and he is speaking from his soul. He talks about Black Lives Matter, he talks about corporations, he speaks on so many things that we all need to hear. This was some of the most beautiful television I have ever seen.
We are living in a time where we are leaving behind a lot of ideals in society that have held us back for centuries. The progressiveness of this nation is its only hope. To be conservative or centrist is to hold people back. We need to have more conversations like this. Especially with the youth, letting them know that there are other ways to deal with life and that rock bottom isn't always the end. Thank you HBO for this special, we needed it. – Rascal F. Kennedy
Rating: 10/10
Euphoria is currently streaming on HBO Max, season 2 will arrive next year!
---
Trending Now