'On the Rocks' Review: "A Guaranteed Great Time"
Posted On October 29, 2020
---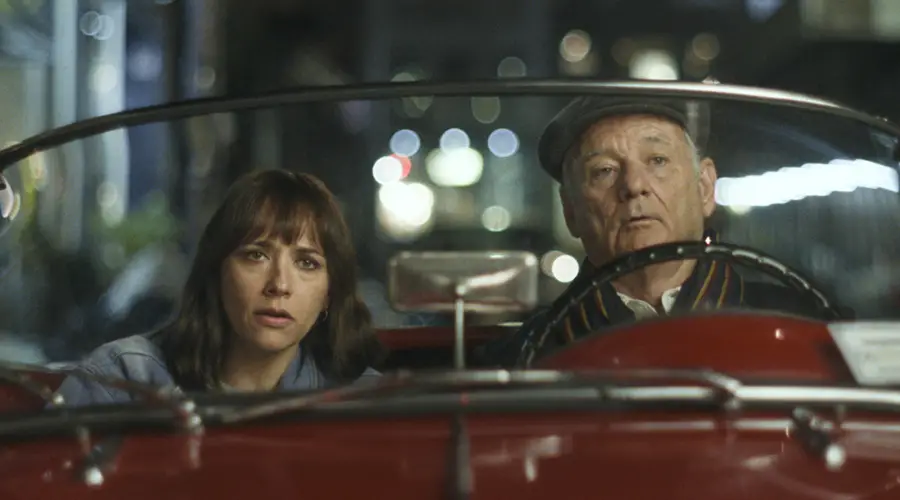 As Apple TV+ continues to participate in the movie space, they look to join other streaming services as a real awards contender. On the Rocks seemingly serves as their first real shot in the feature-film category, and deservedly so. After all, this is also an A24 production.
Director Sofia Coppola reunites with her Lost in Translation star Bill Murray in a film that sees him play another likable heavily-flawed character. The plot follows Laura (Rashida Jones) as teams up with her larger-than-life playboy father Felix (Murray) to tail her husband after having doubts about their marriage. It's an endearing, albeit straightforward story that nevertheless engrosses you by making perfect use of that father-daughter dynamic.

On the Rocks isn't anything innovative, but it's by far one of Coppola's easiest films to digest. Narratively speaking, with the exception of a few twists, it's straightforward and hard not to enjoy. Its dead-pan comedy mixed with genuinely heartfelt moments will pull almost any viewer in instantly. Those emotional moments hit just hard enough to warrant a tissue or two at hand. But don't worry, you will be back to giggling at Murrary's antics in no time.
Despite the logline, the adventure becomes more concerned with Laura's relationship with her father instead of her husband. This is for good reason; the selling point of this film is, without doubt, the perfect chemistry between Murray and Jones on display. Although I don't think Marlon Wayans was miscast, his chemistry with Jones was not believable enough to convince me they fell in love in the first place. However, Wayans is good in his own right, playing the well-intentioned husband with a mysterious work life.

Although Coppola's commentary on marriage and life is compelling, its sociological conclusions are somewhat less so. In fact, it's for this reason that I don't see it having a huge replay value. Coppola is clear with her direction and purpose, which makes for engaging moments that diagnose the shortcomings of marriages. However, the thematic implications are not as revelatory as the film suggests they are.
Despite not necessarily reinventing the wheel, On the Rocks manages to more than justify its existence with an Oscar-worthy performance from Murray and top-notch writing from Coppola herself. As a bittersweet comedy just a hair off of a 90-minute runtime, I can't imagine anyone not enjoying their time watching the film.
Rating: 8/10
On The Rocks hits Apple TV+ this week on October 23rd.
—–
Did you enjoy this article? If so, consider visiting our YouTube channel, where we discuss the latest and greatest in pop culture news.
---
Trending Now