'X-Men: Dark Phoenix' Director Simon Kinberg To Write & Produce Universal's 'Battlestar Galactica'
Posted On October 22, 2020
---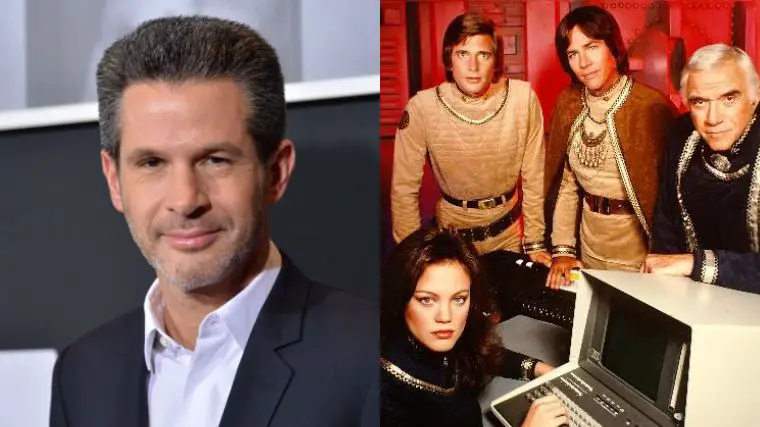 Any fan of The Office recalls Dwight Schrute's infatuation with Battlestar Galactica. However, the film touts a rather large cult following in the real world as well. As first reported by The Hollywood Reporter, Universal Pictures is looking to reboot the franchise with X-Men scribe Simon Kinberg on-board to write the script.
Additionally, Kinberg will serve as one of the remakes executive producers. He joins producer Dylan Clark (The Batman), who has been attached to the feature since its first announcement. In addition to his longstanding relationship with the X-Men film franchise, Kinberg is well-known for his work on Mr. & Mrs. Smith, Sherlock Holmes, and The Martian.
In a statement accompanying the initial report, Kinberg expresses his excitement to tackle the project for Universal.
"Battlestar Galactica is one of the holy grails in science fiction, and I couldn't be more excited about bringing something new to the franchise while honoring what's made it so iconic and enduring," said Kinberg. "I'm so grateful that Dylan and my partners at Universal have trusted me with this incredible universe."
The Battlestar Galactica franchise began with Glen A. Larson's 1978 TV series. The story follows the surviving humans as they flee in search of a new home, running from a race of aliens called the Cylons. The series ran for the 1978–1979 season before being canceled after only 24 episodes. A reimagined version of Battlestar Galactica, developed by Ronald D. Moore and David Eick, aired in 2003. That miniseries led to a weekly television series, which aired until 2009. A prequel series, Caprica, aired in 2010.
What do you think? Are you looking forward to a new take on the Battlestar Galactica? Let us know your thoughts in the comments below!
—–
Did you enjoy this article? If so, consider visiting our YouTube channel, where we discuss the latest and greatest in pop culture news.
---
Trending Now