Badcasting 'Shazam!'
Posted On August 12, 2020
---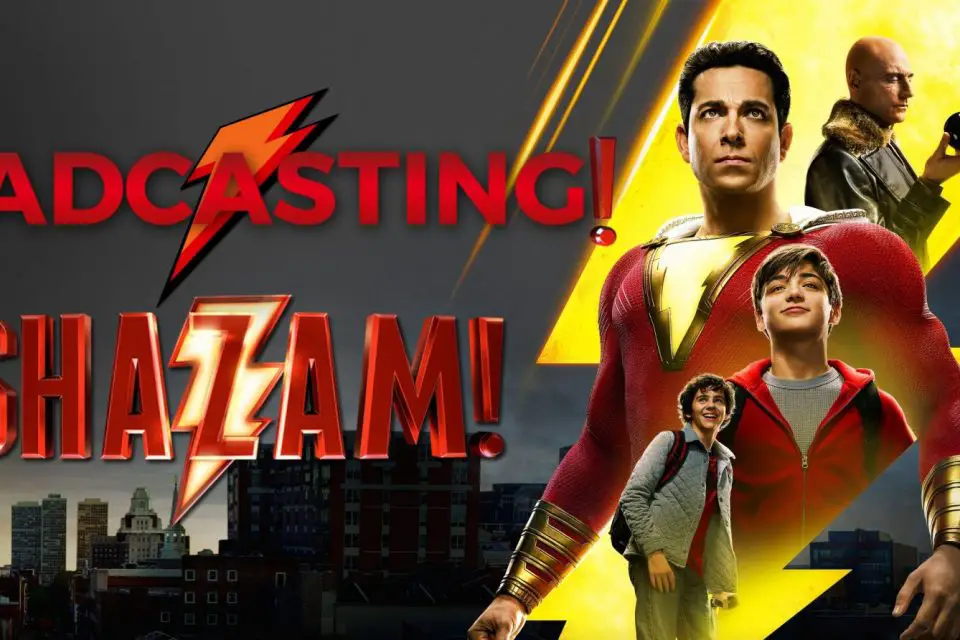 Welcome to Badcasting! A way for you to kill time at work or something to read while in quarantine! Here, we take a look at past films or characters and reimagine them with different actors. This isn't a reflection on the quality of the film, in this case, Shazam!, or the talents of specific actors or actresses but instead looking at what could, and in some cases, should have been.
In honor of DC FanFellatio coming up in a week, we'll be looking at a couple past DC Films.
This week's movie: Shazam!
There will be PARTIAL SPOILERS for this film.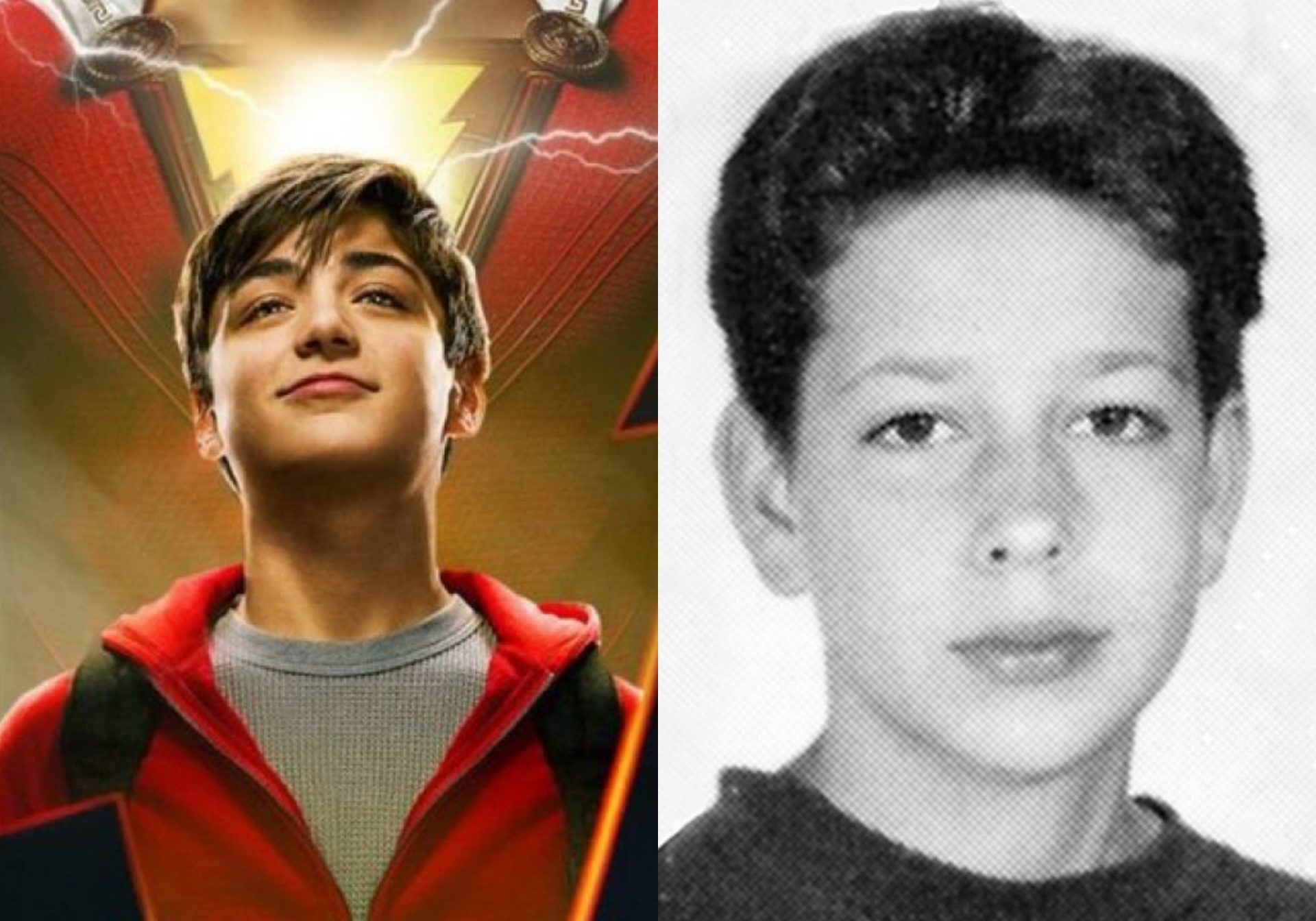 Tiny Shazam aka Billy Batson – De-Aged Zachary Levi
Billy Batson is meant to represent the quintessential "kid." He's got a heart of gold with a rebellious streak. He is then granted with the extraordinary ability to enter a grown man's body at will. Like many (all) superheroes; he's got hella mommy issues to boot. I appreciate Asher Angel stepping into such an enormous leading role but he just wasn't the right age. Asher was 16 at the time and playing a 15 year-old but this age difference was painfully noticeable. What the film needed was a REAL 15 year-old in the role. Give the audience that authentic "15 year-old experience"* they'll always remember.
Zachary Levi was cast as the "man behind the boy" so why not let him be the boy as well? Throw some of those magic pixie dots on his face; take away the wrinkles and grey hair and violin! A 15 year-old boy. Zachary also has the benefit of hindsight that he can draw on for his role; whereas Asher was 15 only a year ago. He hasn't had the time to reflect and can probably barely remember it.
*Epstein's friends excluded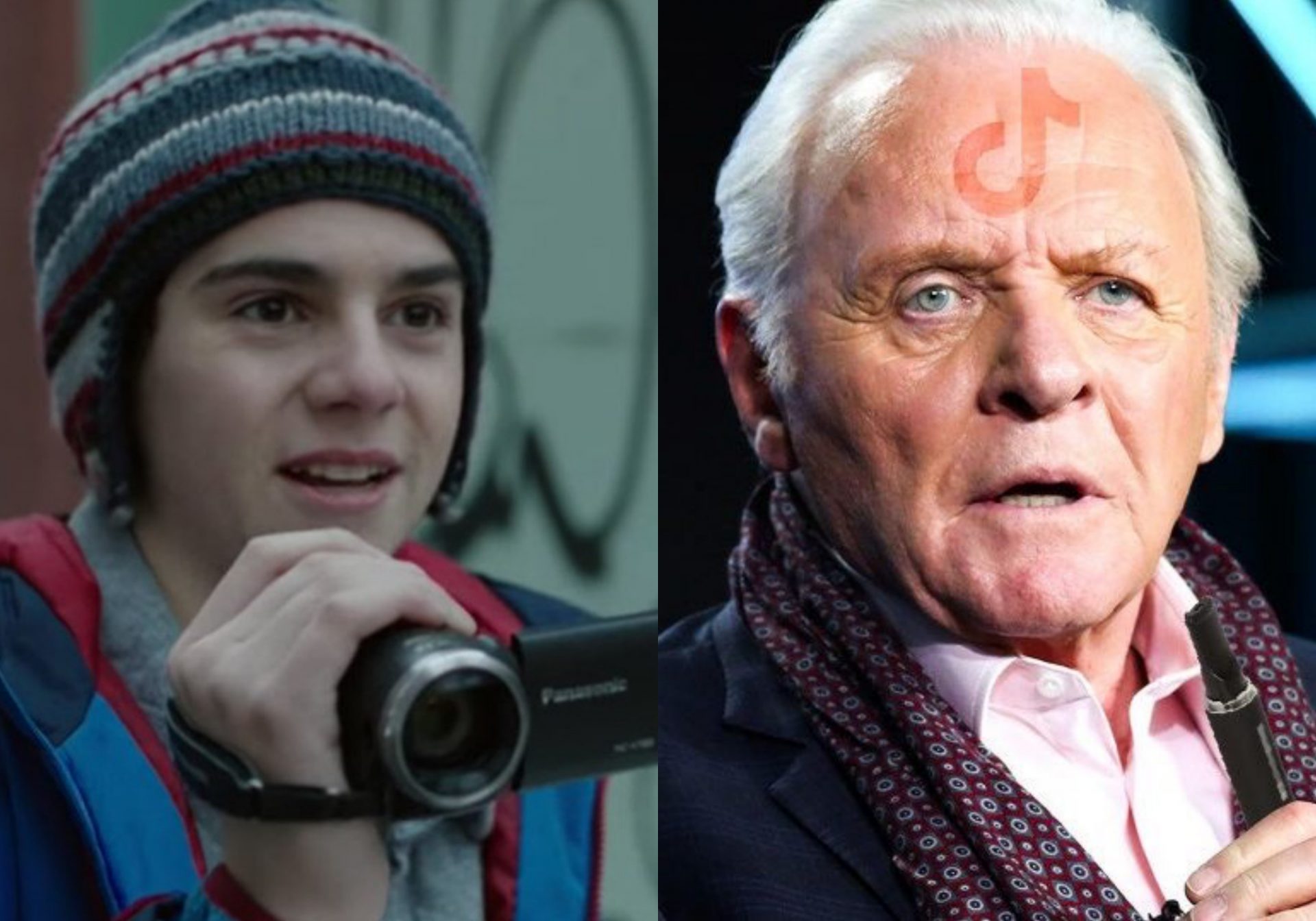 Freddie Freeman – De-Aged Sir Anthony Hopkins
I can't speak negatively of Jack Dylan Grazer as I'm a huge fan of Stranger Things but even "Eleven" isn't qualified for some roles. Freddie is a disabled orphan; that's some heavy Oscar-bait and deserves an actor willing to deliver a performance to that caliber. As expressed in my previous entry, we now have the technology to give these weary, tired actors a second chance at roles they'd be passed over for now.
Let SIR Anthony Hopkins come in and embody this role. He is one of the most accomplished actors of our time having starred in films like Noah and Red 2. He will deliver a performance akin to Transformers: The Last Knight, where he basically played a 15-year old, and will spin emotional gold.
Imagine, stealing a line from the previously mentioned film:
"What a bitchin' car variety of superpowers you have there, young Billiam."
* 45-minute standing ovation*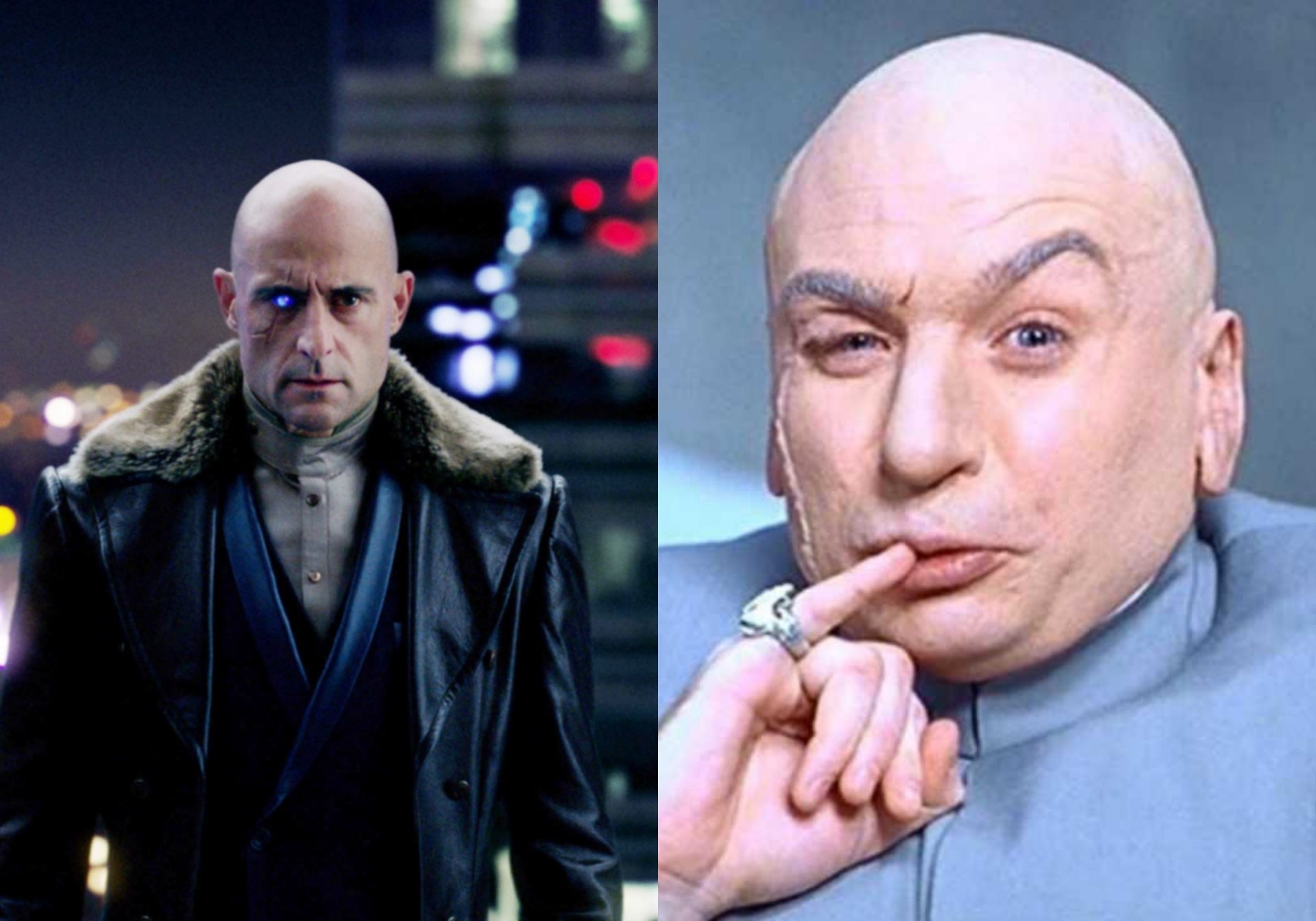 Dr. Sivana – Dr. Evil
You ever just wake up in the middle of the night in a cold sweat contemplating why you write stupid articles for the internet? I feel like that's a fairly normal existential crisis people have.
Anyways; bald, scar, doctor, daddy issues, and Mike Meyers(?).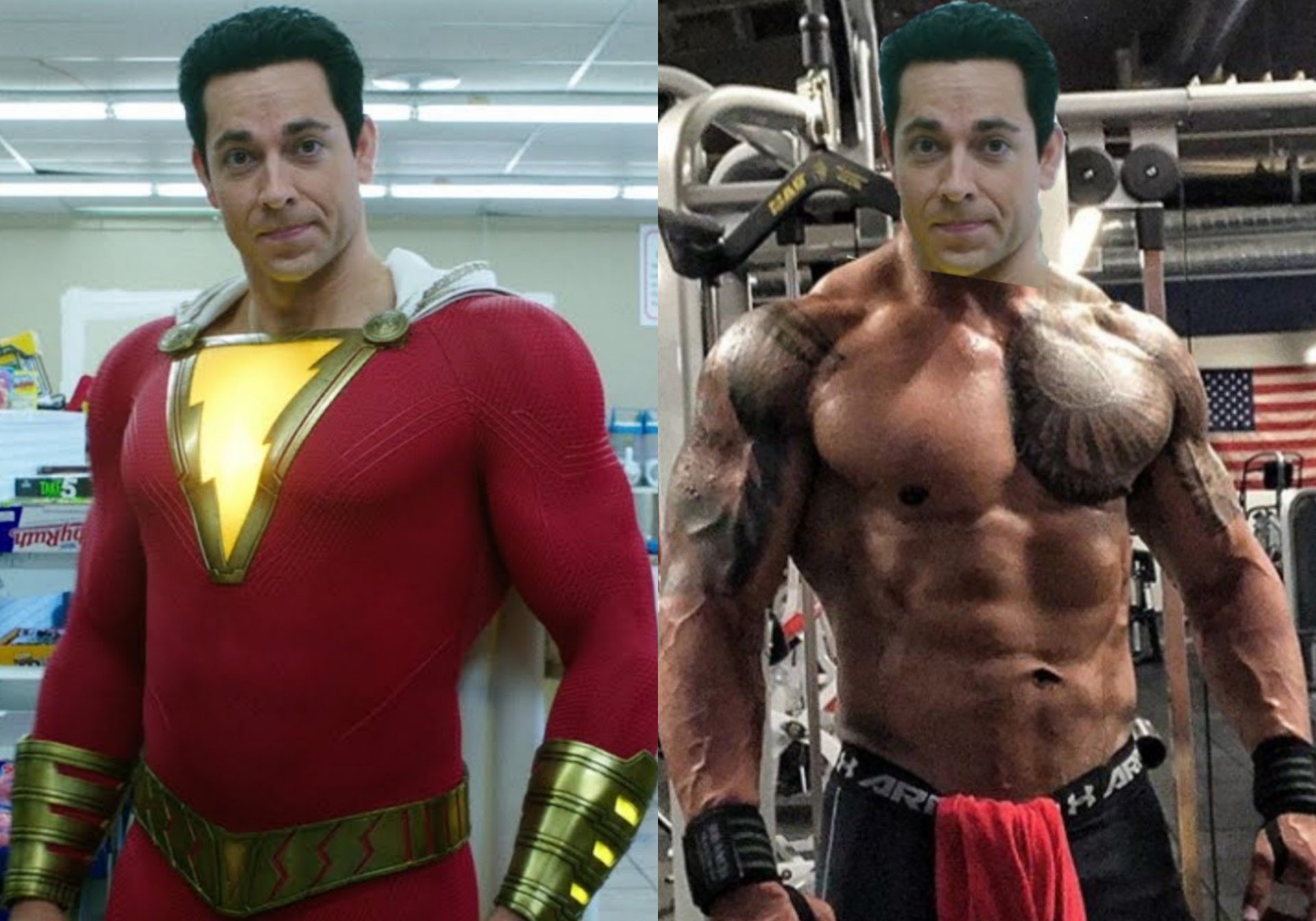 Shazam – Zachary Levi's Head Superimposed Over The Rock's Body
When set photos leaked of Zach Levi as Shazam people lost their collective minds. Poor Zach only had months to prepare for a character whose physique is on par with that of Superman. Just use that same de-aging technology to cut and paste Zach's head on The Rock. That's what the people want.
The expectations we place on our "supermen" to be ripped is a huge double-standard. The "superhero" physique isn't even practical in the fictional world either. you can't run or move well when you're that jacked. Let our actors look at how they look and let their personality and acting carry their performance; not their abs.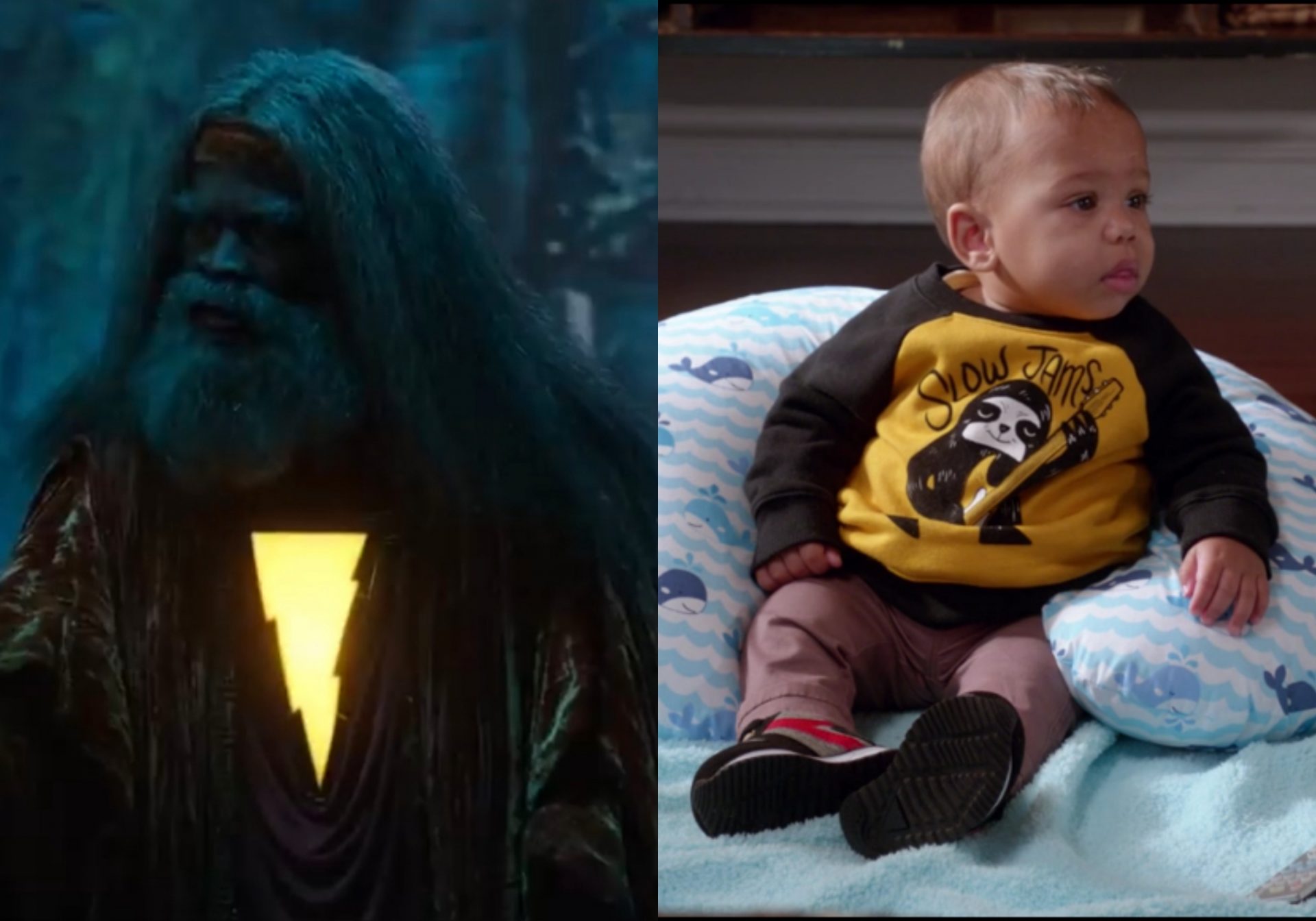 The Wizard – Aged-Up Baby From black•ish
The double-edged sword cuts both ways. The idea of an all-powerful, nearly immortal wizard is far-fetched enough as it is. Why not just make him a baby? Digimon Handsome gave a great performance in the role of The Wizard but it was fairly unmemorable. Throw a god damn baby in there and everyone and their grandma would rush to the theater to see that ridiculousness.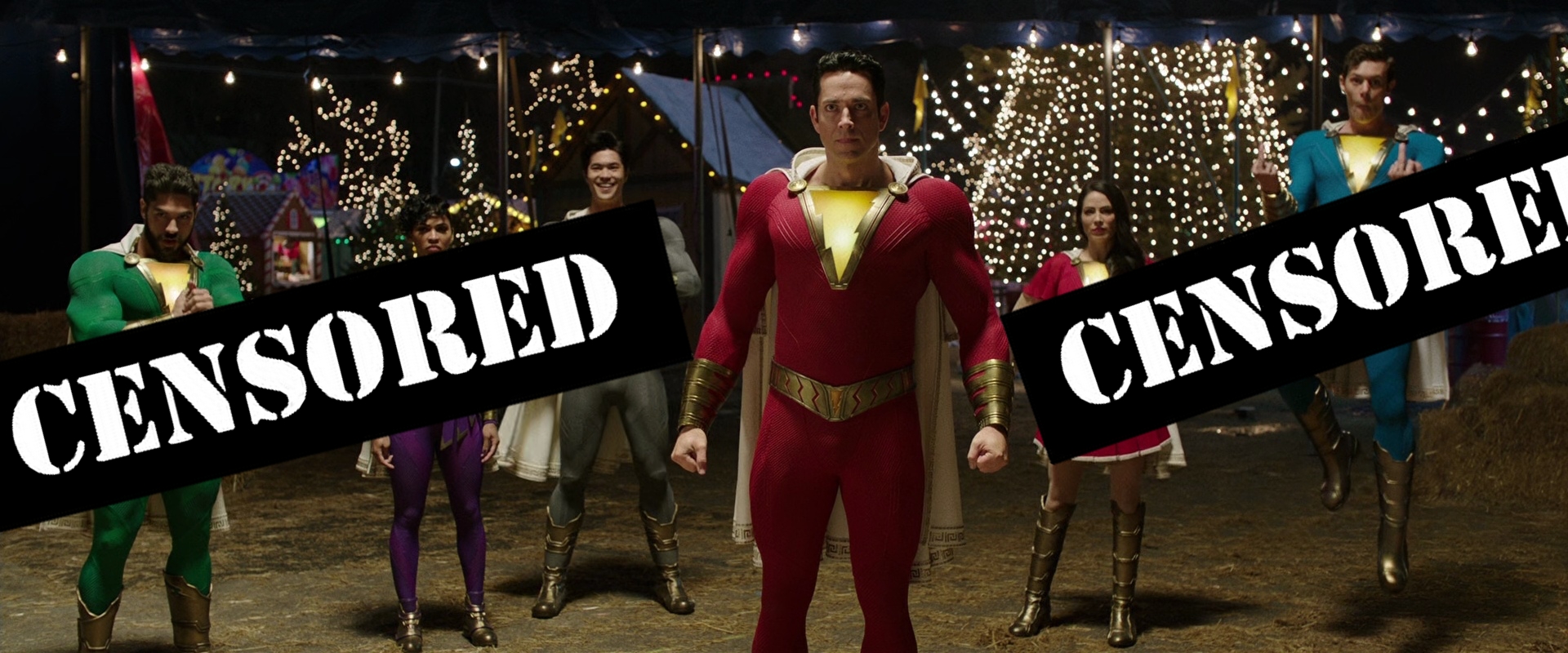 Shazamily – Same Actors; Skimpier Outfits
Not sexy enough. C'mon costume people.
Thanks for making it to the end of that! I'm grateful you made it this far. Check out the last Badcast here.
Shazam! is now available on Blu-Ray and VOD.
—–
Did you enjoy this article? If so, consider visiting our YouTube channel, where we discuss the latest and greatest in pop culture news.
---
Trending Now