'The Flash' Will Not Feature The Amazon & Atlantean War
---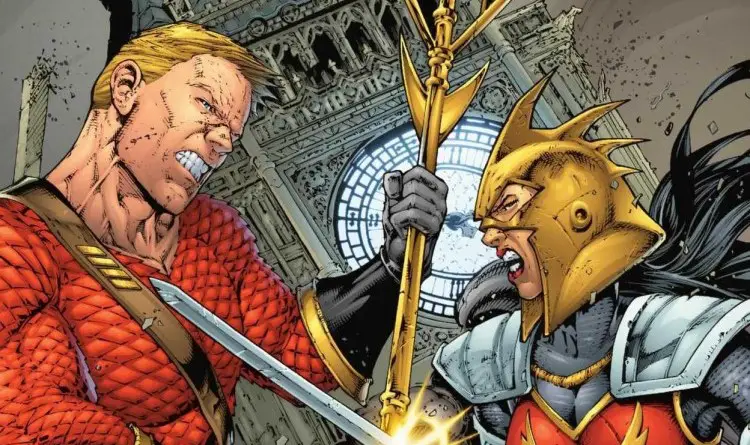 It has been reported that Ezra Miller's The Flash will draw inspiration from the Flashpoint storyline. But according to Heroic Hollywood, it will be missing a key feature, the Amazon and Atlantean war.
Ever since it was revealed, the film would adapt the iconic comic book story fans have wondered how closely it would do so. Previous reports claimed Jeffrey Dean Morgan would appear as the Flashpoint Barman, but this has since been denied. The Flash will instead include Michael Keaton's Batman in the role as a mentor of sorts to Miller's Barry Allen.
However, this is not the only change the film will make to the story. In the comics, the Amazons and Atlantans have gone to war, but according to Heroic Hollywood's source, this will not happen in the movie. While many fans assumed this would be the case, it is still interesting DC has chosen to change the original story so much.
READ: Michael Keaton's Batsuit In 'The Flash' Inspired By 'Kingdom Come'
Reports have claimed the movie will see Barry travel back in time to prevent the death of his mother, which is precisely what happened in the comic. Therefore it seems the film will only adapt the broader ideas of the storyline. Hopefully, fans can expect some more details about The Flash to be revealed at DC FanDome in August.
Are you excited about Ezra Miller's The Flash? Did you want to see the Amazon and Atlantean war in the movie? Let us know in the comments below!
The Flash zooms into theaters on June 3, 2022.
—–
Did you enjoy this article? If so, consider visiting our YouTube channel, where we discuss the latest and greatest in pop culture news.
---
Trending Now