'The Last of Us' Can Save Video Game Adaptations
---
Video game adaptations can best be described as what happens when you use an online translator. A basic degree of accuracy is achievable but often at the cost of nuance and intention. Very few games have been able to speak the same language as the medium they're being translated to. That all changed in 2013, though, when The Last of Us arrived on PlayStation 3 and transcended the confines of traditional video game plot with a story that rivaled the best of what TV and film could offer. The tale of Joel, a grizzled smuggler with a tragic past, traversing the wasteland of post-pandemic America with Ellie, a 14-year goal immune to the virus that ravaged the country, was as deeply personal as it was narratively expansive.
Now, on the heels of its record-breaking sequel, an adaptation of the hit video game series is in development at HBO from writer Craig Mazin and director Johan Renck – the team behind last year's critically acclaimed miniseries Chernobyl. Joining Mazin and Renck is the game's creative director Neil Druckmann to help pen the script and executive produce. In a rather unprecedented move for the premium streamer, this marks the first time that HBO is tackling a video game property.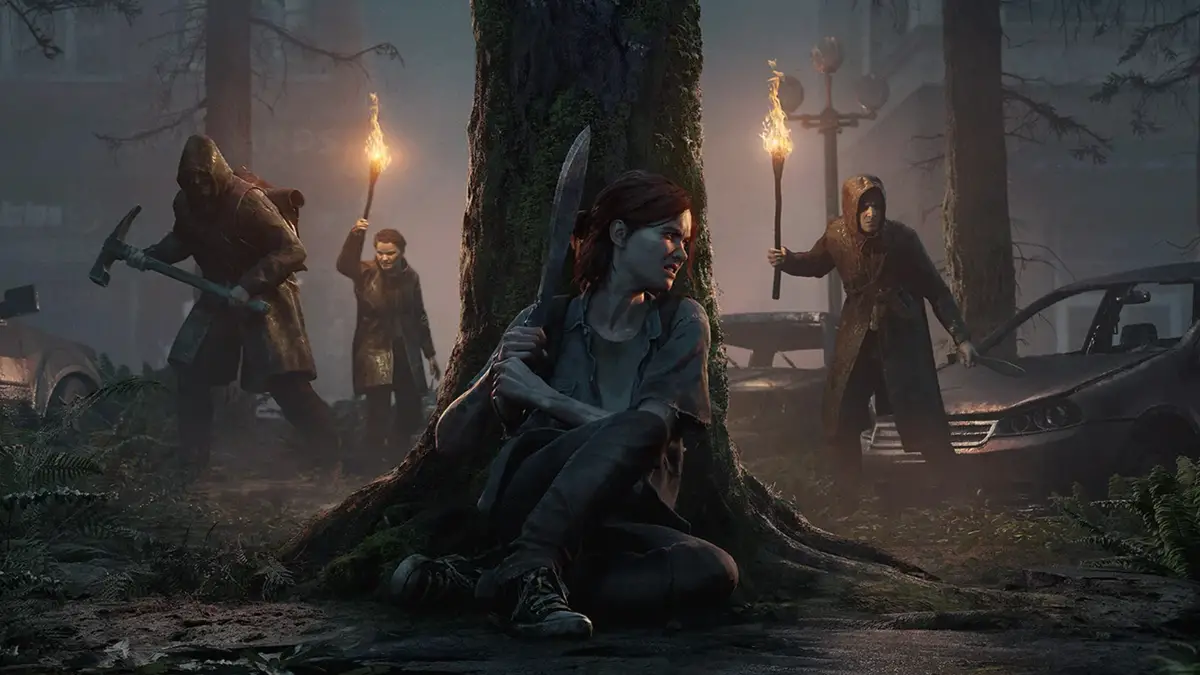 It's a fact not to be overlooked, especially when you consider Hollywood's disastrous history with adapting the genre. But if there was ever a team or franchise capable of writing the wrongs of adaptations past, this is the one. To understand why, we first need to address the basic reasons that have led to so many other failed attempts.
Let's start with the obvious. Video games are an interactive art form. The great illusion of this particular medium is its ability to make us believe we're playing as a character, but in reality we are the character, projecting our own experience onto an otherwise blank slate. Certain genres like role-playing games take this to an extreme by allowing for open-world gameplay complete with total aesthetic customization and freedom of conversation across multiple speech prompts.
Even in linear games where personalization options are limited and little deviation is allowed, choice still permeates every level won or enemy defeated. Remove interactivity, and the entire experiment falls apart. Think of how many times you might have pressed X to skip a cutscene or line of dialogue because you couldn't wait to get back to the action. Most video game adaptations are like that, except you're stuck watching someone else assume the role of both player and protagonist when you would probably have more fun just playing the game yourself.
As passive viewers engaging with a cinematic medium, we rely upon an entirely different set of criteria to evaluate our experience. We need to care about something more than ourselves. We need someone to care about. Neil Druckmann and the folks at Naughty Dog – the video game studio previously behind such popular franchises as Uncharted and Crash Bandicoot – understood this perhaps better than any other modern developer when they created The Last of Us.
While mechanics like weapon upgrades and skill trees were necessary to progression, they were also secondary to the game's emotional core of examining the lengths we would go to protect the ones we love. Ellie and Joel weren't merely avatars by which players could act out their fantasies of slaying Clickers and Infected – the mutated enemies endemic to their apocalyptic world. They were real people with hopes and dreams, fears and flaws, reckoning with the toll of survival on their souls.
Years before HBO boarded this new adaptation, we actually came pretty close to getting a movie version of The Last of Us with Evil Dead and Spider-Man director Sam Raimi attached to produce. Inevitably, he and Sony parted ways due to creative differences, and we dodged a bullet. Raimi may have done a great job shepherding the project (his genre background certainly would have suited the game's atmospheric survival horror), but The Last of Us isn't really about monstrous, zombie-like creatures in the same way that Chernobyl isn't really about the safety of nuclear energy.
The real horror lies in what becomes of humanity when it's reduced to its most primal instincts. And the patience required to tell that kind of story isn't necessarily a luxury that your average blockbuster can afford. A look at some recent video game movies – the Resident Evil franchise (2002-2017), Assassin's Creed (2016), Tomb Raider (2018), Sonic the Hedgehog (2020) – would indicate that Hollywood is more concerned with their characters saving the world than interrogating any internal conflict that would arise from carrying such a burden.
What was so refreshing about The Last of Us and its sequel was their uncompromising deconstruction of archetypal protagonist roles, even if that placed you at philosophical odds with them. There were no good guys or bad guys, only those trying to survive. Right or wrong was a matter of perspective.
To this day, plenty of fans still consider Joel to be the real villain of the story. While there's certainly evidence to support that opinion, specifically the first game's morally ambiguous ending, the idea of placing Joel into a neat categorization of hero/villain is a gross oversimplification of the difficult questions that Druckmann was asking players to unpack. His characters weren't designed to have a morality bar so that we felt more comfortable with the acts of violence being portrayed on screen. Only by walking in another character's footsteps could you properly understand whether the ends really justified the means.
The Last of Us literally gives you that option by putting in you control of different characters at pivotal crossroads of the game's story to explore perspectives that would have gone unexamined in other Triple A titles. No other medium allows you to wear the shoes quite like this, but point of view storytelling has actually been a staple of modern serialized TV for years now. It's what made Game of Thrones great at the peak of its power, elevating side characters and antagonists with the same narrative weight as any of the show's perceived mainstays. Chernobyl was also a particularly harrowing series for this very reason, seeing the ways in which the cost of lies bears consequence on millions of innocent lives.
Plenty of filmmakers have been able to successfully pull off shifting viewpoints within the theatrical experience, but when we're talking about investing 15-20 hours in a game like The Last of Us, the standard 120 minute runtime would never come close to weaving a tapestry large enough to do that story justice. Divided into four chapters following the seasons, beginning with summer and ending with spring, The Last of Us was always better suited for the episodic nature of TV than the rigid format of film.
Interestingly enough, HBO's first season of The Last of Us will adapt the events of the first game with subsequent seasons potentially covering Part II. Obviously, there's considerable risk associated with that approach for the same reasons previously outlined. But we have to believe that a master of his craft like Neil Druckmann who only returned for a sequel because it was a story that needed to be told wouldn't jeopardize the integrity of such a beloved game unless he had something new to say about this world.
Ultimately, The Last of Us is about how we come back from the worst things that have happened to us and been done to others. It's only fitting that a story of redemption would be the one to usher in a new era of great video game adaptations.
---
Trending Now