Preserving Creative Vision In The Comic Book Genre
---
The Story So Far
It's no secret that the superhero genre has been a dominant figure not only at the box office but in pop culture as of lately. Every other day there seems to be a new announcement, speculation, or hot take revolving around new entries into the vast genre. Despite, the critical and financial success of many of these films, companies have consistently struggled with the concept of creative vision.
It wasn't until Marvel's 2008 release of Iron Man, that the superhero genre would change forever. With the release of this memorable film, Marvel kickstarted an extended universe, vowing to create multiple films that would take place within the same cohesive storyline. What differentiated these types of films from just any old sequel, was the fact that almost every one of them featured different characters and stories. As storylines began to cross, Marvel would celebrate these events with epics like Avengers and Captain America: Civil War. During these entries, the world and characters would collide thus uniting audiences' favorites.
While Marvel has continued to prove successful with countless entries into their universe, and several mega-blockbuster events like Avengers: Endgame, the effort to preserve continuity certainly has taken a toll on the genre as a whole. Unique creative vision was often sacrificed in favor of telling a much larger story.

As Marvel began to piece together their world, many of the first few films featured very similar cinematography, color scheme, and scoring in order to emphasize the shared universe. These weren't just a few sequels, they were a plethora of brand new stories being restricted by an overall plan. Certain events couldn't occur, certain characters couldn't be killed, and the tone had to remain consistent. Regardless, fans were all in for a continuous universe. It was practically a line of comic books in live-action form.
Meanwhile, Marvel's iconic opposite DC was playing catch up with the cinematic universe craze. At this point (with the release of Iron Man), DC had only really made live-action confined trilogies and stories that were wrapped up within a few films. Christopher Nolan was gearing up to complete his fan-favorite The Dark Knight trilogy and Zack Snyder was set to tell a new Superman story with Man of Steel.

In hopes of competing, Snyder was signed on to kickstart DC's brand new universe. After Man of Steel, his first order of business was introducing a new Batman (Ben Affleck) and pitting him against Man of Steel's Superman in Batman vs. Superman: Dawn of Justice. Shortly after that installment, David Ayer's Suicide Squad was put on deck. Patty Jenkins Wonder Woman swooped in next. And after that, Snyder was brought in to unite several DC heroes in the infamous Justice League. The majority of these films featured Snyder's consistently grim and intensive style. All of these stories were united under the same tonal umbrella in hopes of chasing Marvel's tail.
As most fans know, DC's early universe efforts were met with mixed reception and varying box office returns. Additionally, many of these films were plagued with behind the scenes stories of ruthless studio interference and reshoots. It was clear that DC had combined their stories too quickly, sacrificing unique individuality for each of their heroes (aside from Wonder Woman).
Shared Universe fatigue is certainly real, with even more production companies rushing to unite their stories together. Warner Brothers' has launched The Conjuring universe, and Harry Potter has received spin-offs in the form of Fantastic Beasts and Where to Find Them. Luckily, change is coming and companies are slowly realizing the error of their ways. The demand for unique creative vision is re-emerging, and the studios are listening.
DC Strikes Back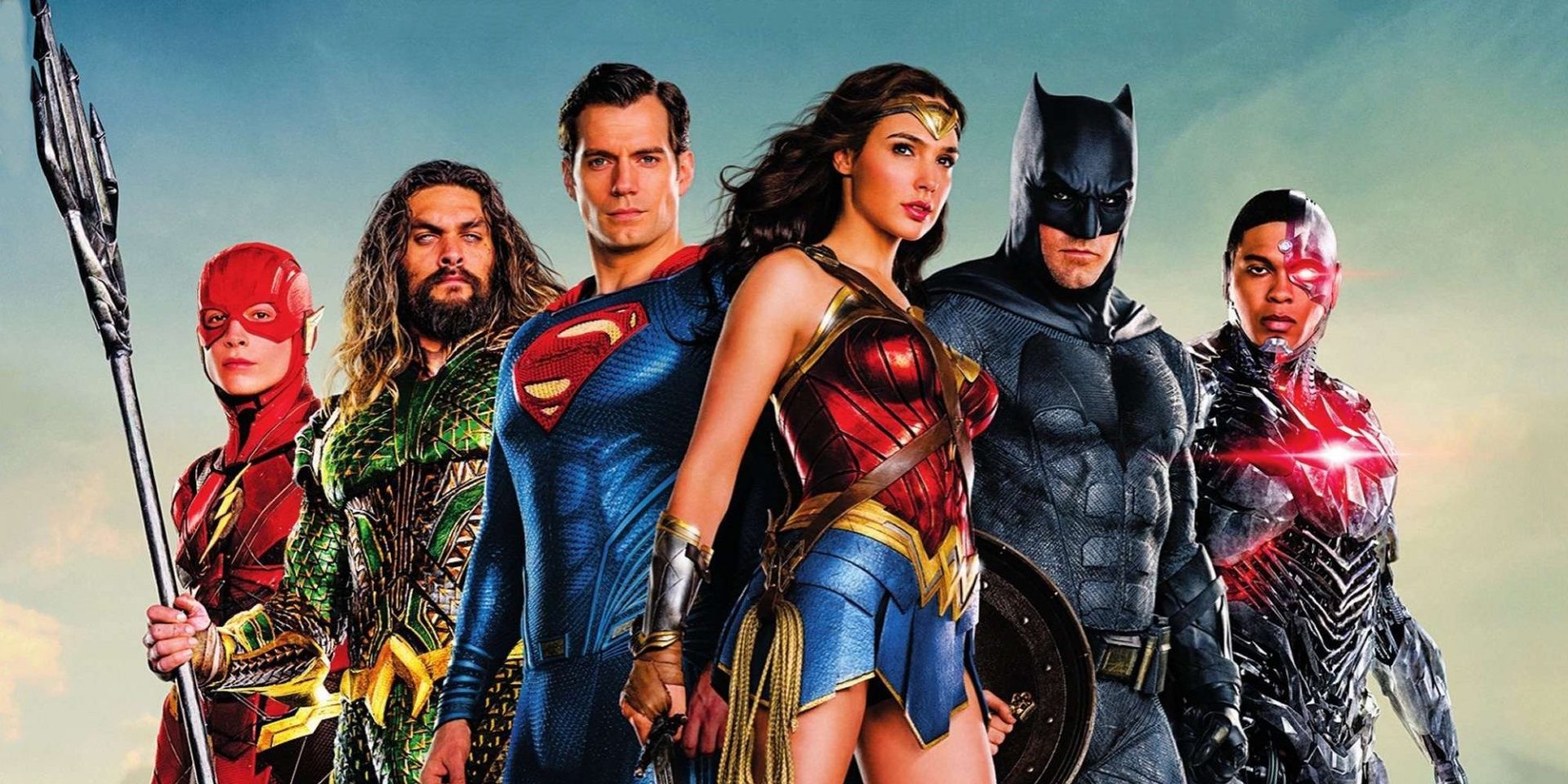 After the dust settled from Justice League's critical and box office failure, DC had clearly come up short on its hope to compete with Marvel. Eventually, DC and WB went through some executive changes and AT&T took ownership. As opposed to rushing to formulate a strict cohesive expanded universe, DC decided to highlight character-driven stories. These films can exist as their own unique experiences, without forcefully connecting the dots of previous films.
Shazam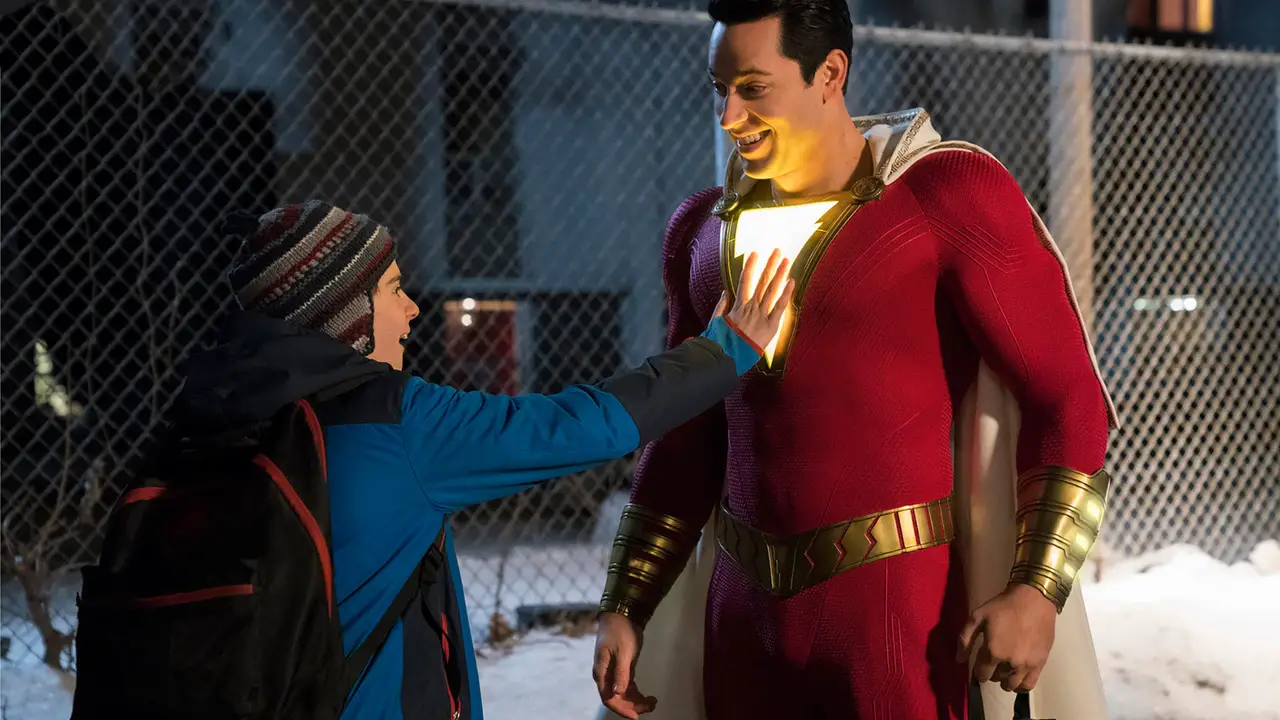 DC's Shazam! came onto the scene in 2019, showcasing the creative talents of David F. Sandberg and writer Henry Gayden. The gut-busting coming of age film features comedic performances from Zachary Levi and Jack Dylan Grazer. For the first time since Wonder Woman, a DC story had a chance to breathe on its own. Shazam is its own tale, its own world, and therefore an extremely rewarding experience. It's heartfelt, creative, and feels true to David F. Sandberg's directing style. Shazam! is a film any moviegoer can watch, and completely understand the scope of the world and its characters. It exists as its own piece of art, not bogging down runtime with restrictive "universe" elements.
The film is a complete 180 from the grim tone of the DCEU's founding films, immediately standing out amongst the roster with its light-heartedness.
Birds of Prey

DC's next win came with the fantabulous Birds of Prey. Cathy Yan's action-packed experience follows a newly emancipated Harley Quinn, alongside a group of iconic heroines, as they fight back against the wrath of Gotham City tyrant Black Mask. This film is certainly one of the most unique ensemble comic book films. Coated in a rainbow of popping colors and filled to the brim with exaggerated violence, Birds of Prey feels like a film made by Harley Quinn herself.
The cinematography, direction, and fight choreography are top-notch, accompanied by phenomenal performances from the lead cast. Despite taking place in DC location Gotham City, this film doesn't have Batman, Commissioner Gordon, or any other pre-existing heroes introduced in the DCEU. Birds of Prey lets Harley and all of the new characters breathe on their own. The narrative is zany, explosive, and completely uninvolved with previous DC films, aside from a few quick dialogue references to the events of Suicide Squad.
Harley Quinn is a character that is usually always accompanied by the clown prince of crime. Birds of Prey removes him from the narrative and explores the character as an independent. It's an incredibly bold and beautiful decision in light of the consistent Harley and Joker romance in pop culture.
*Spoiler* It even kills off both of its main villains in the end, preventing them from seeking revenge in the extended universe. Many die-hard fans can't fathom Batman not being able to face off against Black Mask in the future, but his death works wonders in this isolated tale.
Here Comes the Multiverse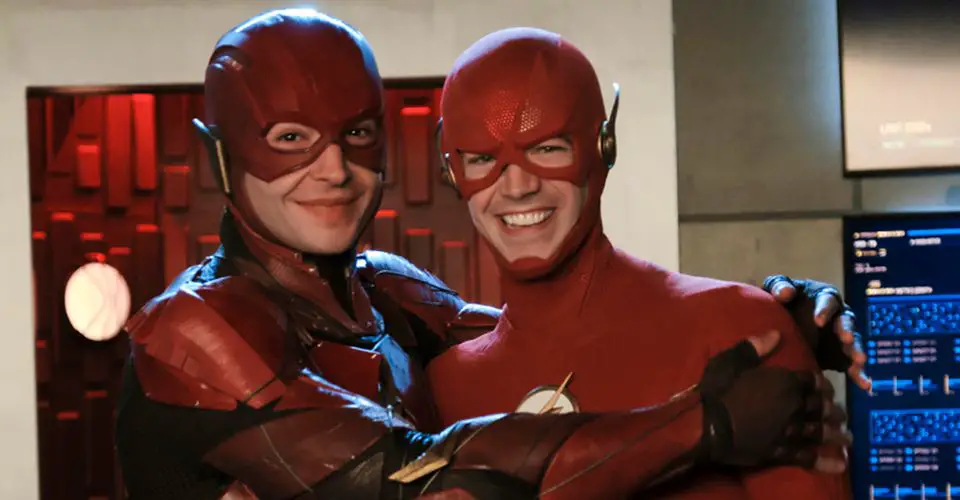 During CW's Crisis on Infinite Earths TV special, the worlds of DC's film and TV characters united when Ezra Miller's Flash encountered Grant Gustin's Flash. This TV special emphasized the iconic DC multiverse, connecting the various worlds of their television shows and movies.
With this concept, DC theoretically has unlimited possibilities when it comes to telling stories within the umbrella of one multiverse. The online DC Fandome event is coming up and they have made it clear that the concept will be discussed.
With this "multiverse," each film or show in DC's vast catalog can be as bizarre, unique, and free as they want without worrying about accidental ripple effects within the world of other films.  DC can unite their properties without worrying about the limitations other extended universes face. With universe-breaking characters such as the Flash, there is potential for old DC stories to unite under the same multiverse as the new ones (like Keaton's Batman). Creators can be as free and wild as they want with their interpretations, spawning an extended universe filled with bold individual experiences.
Several of DC shows have already flexed these bizarre muscles. HBO Max's Doom Patrol is a time-bending, twisted joyride featuring a cast of eclectic characters. Towns fall into giant holes, goats open portals to other dimensions, and giant eyeballs appear in the sky. The events that occur in Doom Patrol are absolutely limitless, enabling the writing team to be as wild as they desire.
Marvel Catches On

After a slew of blue-toned, cohesive films that established some of the MCU's most pivotal characters, Marvel finally found personality. James Gunn's Guardians of the Galaxy propelled Marvel's creative limits to newfound heights. His film took place among faraway worlds and galaxies, mostly separate from the storytelling work continuously forming with the previous films. Gunn's film was ripe with comedy, heart, unique characters, and a legendary throwback soundtrack. Personally, I feel that Guardians is one of the few Marvel films that is a genuine product of a sole creative vision. Everything about the world in this film feels so refreshing and endlessly entertaining. It stands on its own as a heartfelt super-hero tale about family.
After the success of Guardians, there was an apparent shift in the direction of some of Marvel's films. They were beginning to find their own voice, and stand as a solo experience. Ryan Coogler's Black Panther sports gripping social commentary, superb choreography, and breathtaking set design. Not to mention, it has yet another fantastic soundtrack.
Spider-Man: Homecoming was a grounded coming of age story, featuring Peter Parker's signature Spidey antics. Much of the comedy and tense moments came from shockingly mundane events like school dances and meeting your girlfriend's father. It was a genuinely low-stakes super-hero film, letting its main character's growth take center stage as opposed to large set-pieces.
Other unique films that followed included Taiki Watiti's wonderfully bizarre Thor: Ragnarok,  Scott Derrickson's time-bending Doctor Strange, and the otherworldly Captain Marvel. With movies like Shang-Chi, Doctor Strange: In the Multiverse of Madness, and Thor: Love and Thunder on Marvel's horizon, audiences seem to be in store for a heavy-helping of unique creative vision.
Look To The Past

Before the universe craze, past super-hero films were a perfect vessel for strong, creative directors. With no constricting universe rules, talented filmmakers can interpret their favorite heroes however they like.
In Tim Burton's Batman and Batman Returns, the macabre director was able to infuse his signature style into a classic comic book world. Everything from Cat-Woman's stitch-covered suit to Gotham's stone-faced gargoyles exuded Burton's classic style. Through a wild narrative and strong performance from Michael Keaton, Burton was able to tell a story that rung true to both himself and fans fo the character. A motif of Burton's work is his emphasis on outsider characters. Both Batman films revolve around characters, villainous and heroic, who feel like outsiders among Gotham City. The way they try to re-enter this society is the sole identifier of their allegiance.
Sam Raimi's iconic Spider-Man trilogy has been a mainstay in pop culture history since its initial premiere. Raimi's campy yet shocking visual and narrative style shined brightly throughout the 3 films. Villains like the Green Goblin adorned menacing costumes while Toby Maguire's Peter Parker spun as much comedy as he did webs. The trilogy is a staple in the super-hero genre, and many regard it as the ideal Spider-Man adaptation.
Other older examples of unique super-hero adaptations include Zack Snyder's Watchmen, Nolan's The Dark Knight trilogy, and James Mangold's Logan.
Look To The Future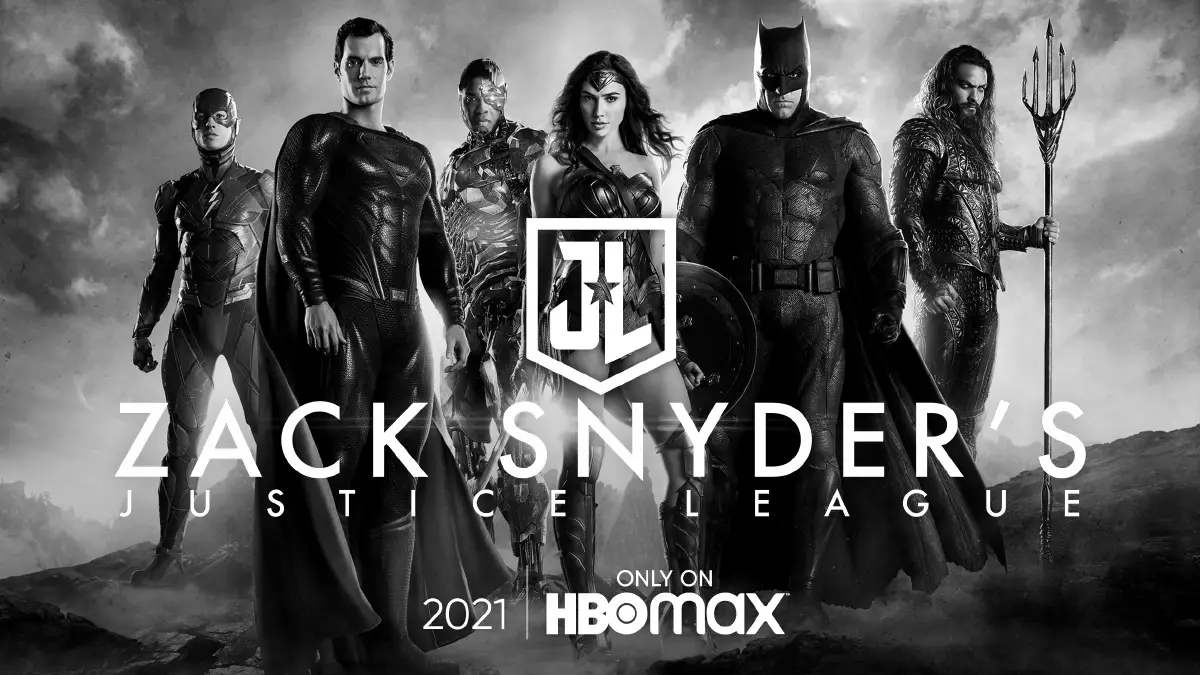 It is extremely evident that the most memorable super-hero adaptions are the ones that emphasize a unique vision, free of any in-universe rules. As of lately, the demand for these types of films is strengthening. Fans previously campaigned for Zack Snyder's original vision of Justice League, and HBO Max will be granting that wish. Since then, there has also been a bit of an outcry for the release of David Ayer's original version of Suicide Squad.
Film directors bring a part of them to the material they work with. It is their job to convey a narrative in however they see creatively fit. The most memorable creations in cinema are the product of a wholly bold and unique vision. Without the ability to freely express creativity, the purpose of telling a story becomes muted and restricted.
The future of the comic book genre is hopefully one of risks, expression, and artistic integrity. –Noah Levine
---
Trending Now