Michael Keaton In Talks To Play Batman In 'The Flash'
---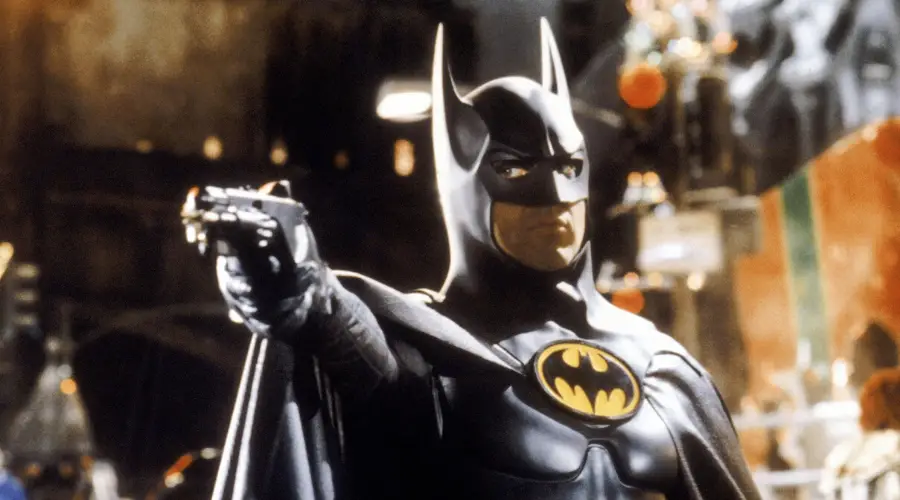 After 30 years, Michael Keaton may once again don the Dark Knight's cape and cowl. According to The Wrap, Keaton is in talks to play Bruce Wayne in The Flash.
Talks with Keaton are still in very early stages, but it appears the film is looking to introduce the concept of the multiverse to the DCEU. Previous reports have claimed that the film will adapt the Flashpoint storyline, but it seems the movie could go beyond this.
The Wrap confirmed that The Flash will see Ezra Miller's Barry Allen travel back in time to prevent the death of his mother. This ultimately creates a new universe that is protected by Keaton's Batman, now 30 years older. The film will also disregard Batman Forever and Batman & Robin only exploring what Keaton's Batman has been doing since fans last saw him in 1992's Batman Returns.
Additionally, according to The Hollywood Reporter, Warner Bros. envisions Keaton's role in the DCEU as similar to Nick Fury's in the MCU. He would serve in a mentor role and could potentially appear in multiple DC films in the future, such as Batgirl.
READ: 'The Flash' Producer Confirms Ray Fisher's Cyborg Will Appear In The Film
Lastly, insider Daniel Richtman has claimed that Keaton will replace Ben Affleck as the DCEU's Batman. Meanwhile, while Robert Pattinson's Batman is the future of the franchise, his films will be standalone similar to Joker.
The multiverse as a concept has mostly been ignored in the DCEU films save for Miller's appearance in The CW's Crisis on Infinite Earths crossover event. The crossover featured appearances and cameos from several classic DC properties, including Smallville, Superman Returns, and Tim Burton's Batman.
This is undoubtedly very exciting news for fans as they have long hoped to see Keaton reprise his role as Batman in some way. And given the fact Warner Bros. wants him to appear in The Flash, the studio must have big plans for the film.
Are you excited to see Michael Keaton appear in The Flash? How large of a role do you think he will have? Let us know in the comments below!
The Flash zooms into theaters on June 3, 2022.
—–
Did you enjoy this article? If so, consider visiting our YouTube channel, where we discuss the latest and greatest in pop culture news.
---
Trending Now