Snyder Cuts: '300' Is The Perfect Action Film
---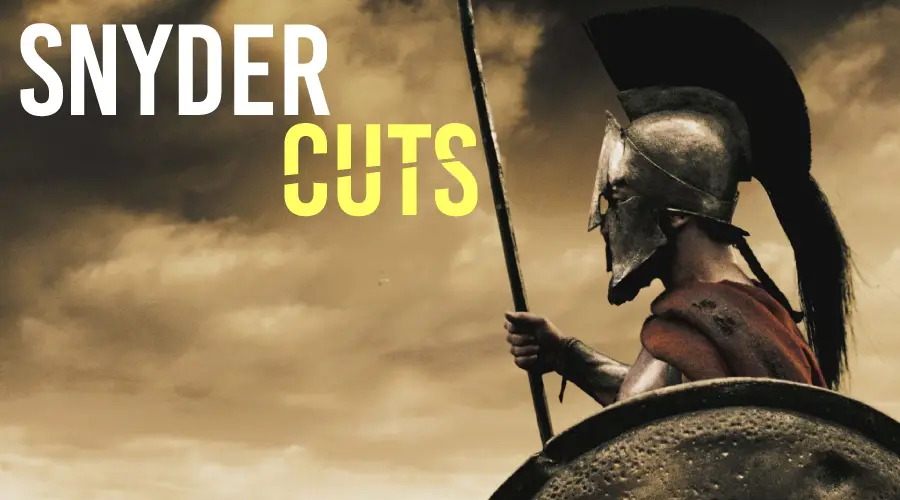 In honor of the release announcement of Zack Snyder's Justice League, we here at Full Circle decided it was time to do a retrospective of the polarizing director's films. So began the idea of "Snyder Cuts", a weekly series of reviews looking at all of his directorial efforts. And yes, we will review a director's cut when necessary. We continue our journey with 2006's 300, which marks Snyder's first attempt at bringing a comic book to the screen.
Zack Snyder is masterful with the way he portrays his action films. Whether they involve zombies or superheroes, he's always had an amazing knack for action. 300, the story about King Leonidas (Gerard Butler) of Sparta and his army of 300 taking on the Persian empire in the battle of Thermopylae in 480 B.C. highlights this. Snyder takes a history lesson and turns it into a classic action film.
Based on Frank Miller & Lynn Varley's graphic novel, the film covers a war involving the Spartans and Persians. The Persian army has ripped through about a good 3/4 of the known world and is looking to conquer Greece. Headed by the God-King Xerxes (Rodrigo Santoro), they leave a trail of blood all throughout what we now know as parts of Asia, northern Africa, and Europe. Leonidas talks to the council and seeks advice from the Oracles that speak to the Gods. All receive in gold and women to tell Leonidas to bow to Xerxes. If you know Spartans, they are taught never to run from a battle. They are taught, death on the battlefield is glory.

If you took world history in high school, you know how this battle ends. If you didn't, the movie gives you the ending in great detail. The story is told by one of Leonidas' commanding officers, Dillios (David Wenham). He's telling the story of Leonidas and the brave 300 to some 10,000 Spartan warriors. Queen Gorgo (Lena Headey), Leonidas' wife, exposes the council members being paid by the Persians and that builds up into the following film, 300: Rise of an Empire.
300 in all of its glory is the classic Zack Snyder film. The pacing is fast, and once we get to the action, it never stops. Cinematographer Larry Fong does a great job capturing the battle scenes and the slow-motion technology in this film is amazing. Any time the action turns into slow motion, prepare for something amazing. Furthermore, the production design by Jim Bissell is top tier. They took those green screens and made pure magic. More often than not, it is flawless at capturing the beauty of the old world.

This film also proved my theory that as long as Snyder has a co-writer for a screenplay, the movie will be fantastic. Some of his later films have problems with writing, and that's always the complaint. But in this case, Kurt Johnstad and Michael B. Gordon did an absolutely incredible job helping with the script. Snyder and his team used the source material greatly and it paid off in epic fashion.
The casting for this film was spot on as well. It would launch some careers into a stratosphere that few can get in. Zack was piggybacking off the success of Dawn of the Dead and this would only help his case even more. Gerard Butler as Leonidas may have been one of the greatest castings in that decade. The speeches he gives throughout that movie would lead any team to victory. Micheal Fassbender (Stelios) and Lena Headey would go on to have some pretty massive careers afterward. There were also many other great performances in that film including Dominic West (Theron), Vincent Regan (Captain), and Tom Wisdom (Astinos).

300 should go down as one of the greatest action films of all time. The writing in this film on top of the action sequences is top tier. Zack Snyder in all of his innovative ways made this film work. He had a great team to work with and they put together a fantastic film. He laid the groundwork for many action films that came after this, much like Blade II before it. Zack Snyder's career was already taking off, but this film would solidify his climb within the ranks of Warner Bros. – Rascal F. Kennedy
Rating: 9/10
300 is now available on Blu-ray and Digital HD.
The film stars Gerard Butler, Lena Headey, David Wenham, Dominic West, Rodrigo Santoro, and Michael Fassbender.
---
Trending Now