Full Circle Flashback: 'The Cook, the Thief, His Wife & Her Lover' Review
---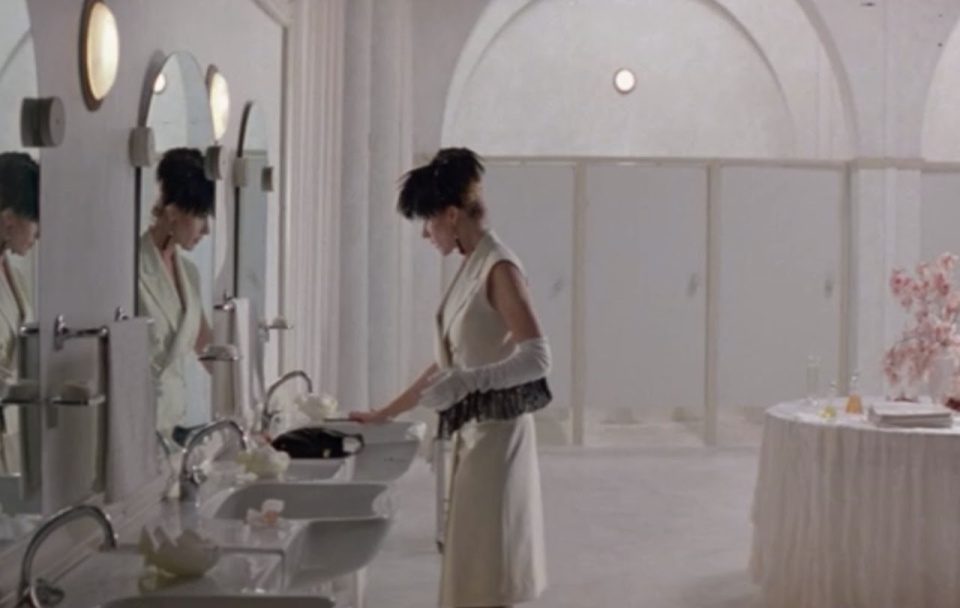 I watched the 1995 Peter Greenaway drama The Cook, The Thief, His Wife, and Her Lover on a whim, going off of a couple of positive online recommendations. By the end, I knew this film had cemented itself as one of my new favorites. Truly there is no better feeling than watching a film and connecting with it instantly. The style, the drama, the gut-wrenching final scene… I ate up every bit of Greenaway's masterpiece, no doggy bag required.
The kitchen of Le Hollandais is the beating heart of the film. The titular cook, Richard Boarst (Richard Bohringer) is an enigmatic yet kind-hearted man who must endure one particularly savage customer. Michael Gambon reviles as Albert Spica, a violent gangster who has taken on Le Hollandais as his personal eatery. From his pretentious take on fine dining to his abuse of everyone around him, Albert is a storm at the center of every scene. None take the brunt of his abuse more than his wife Georgina (Helen Mirren). Her only relief is in the arms of her lover, a gentle bookstore owner named Michael (Alan Howard). They carry on their affair with the staff of Le Hollandais sheltering them from Albert's vengeful eye.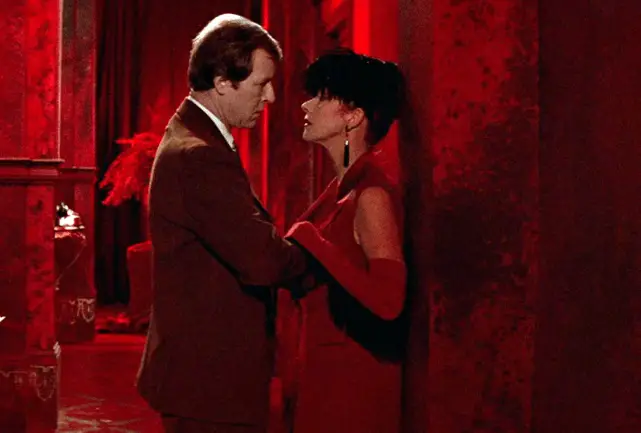 The twists and turns of Georgina and Michael's affair lead to dark, unsavory places. The horrors that occur at the zenith of this tragedy are simply unbelievable. This film features one of the most reprehensible villains in cinema history, and there is certainly no shortage of depravity amongst these characters. In terms of plot, this is a movie you should watch blind.
The camera moves almost exclusively on a lateral plane, frequently coasting in one motion from the street behind La Hollandais, through the kitchen, and into the dining hall. This gives the set the feeling of a stage, with ornate set design giving a still-life quality to the backgrounds. However, Albert slowly destroys these gorgeous tableaus of a decadent eatery. The haunting soprano of the young kitchen boy reprises at several moments in the film, a silver light on the dark deeds of the cast.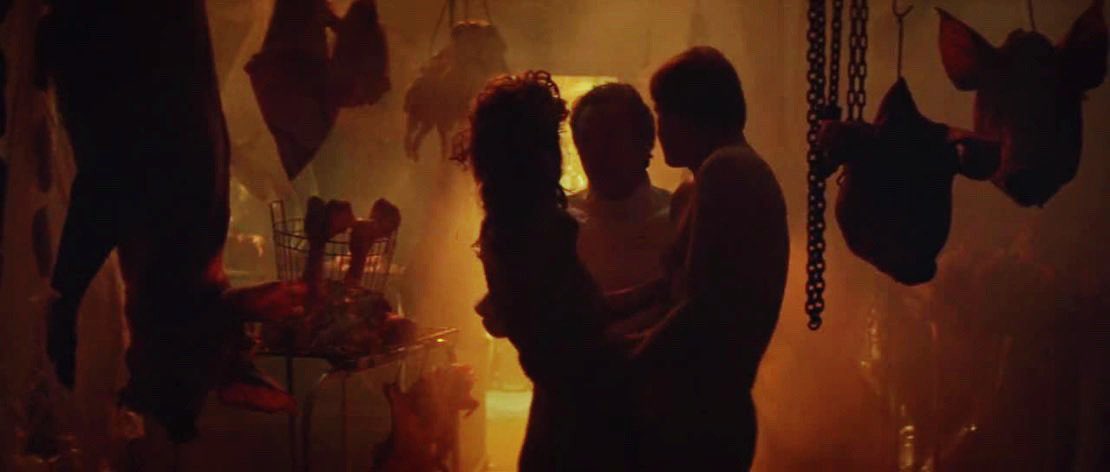 Adding to the operatic feeling are the costumes by Jean Paul Gaultier. Georgina's costumes are stunning, from her fascinators to her lingerie.  Albert and his coterie of thugs are clad in lavish. Even the waitstaff is dressed in red couture. The overabundance of red in this film lends itself to its blood-soaked conclusion. However, red largely takes presence in the dining hall; depending on the set, the costumes are a different color. Georgina's dress changes from red to white to black as she moves from the dining hall to the bathroom to the back alley. This detail gives the costumes maximum impact. 
Cook is a feast for the eyes that will make your stomach churn. It is a film that balances violence and excess with style and passion. It is a film that must be seen to be believed. Save your dinner for later — I can guarantee your appetite won't leave the film intact. – Audrey Griffin
---
Trending Now