Stay At Home Shows: What To Binge (April 27)
---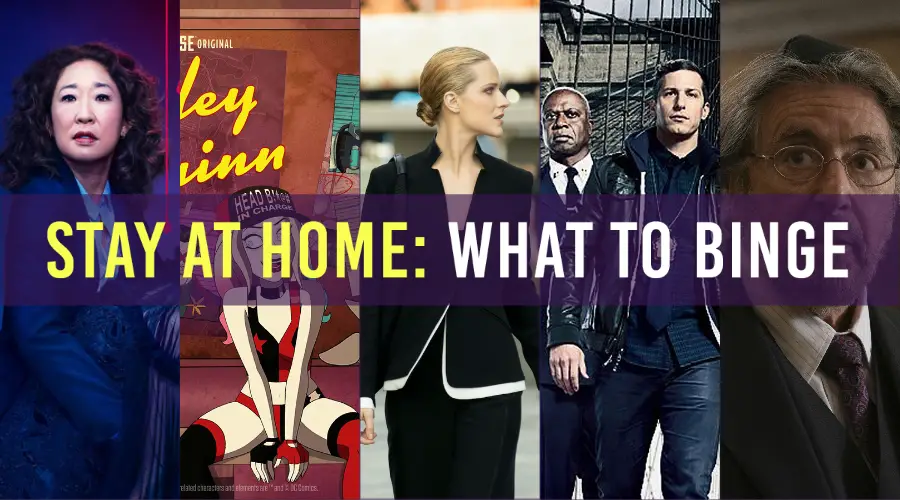 As May nears and what few releases are left uncancelled approach, a variety of quality TV series have returned with their long-awaited season premieres. You know that means: time for another "Stay at Home Shows"! Without further preamble, let's get to the binge!
Killing Eve (BBC America)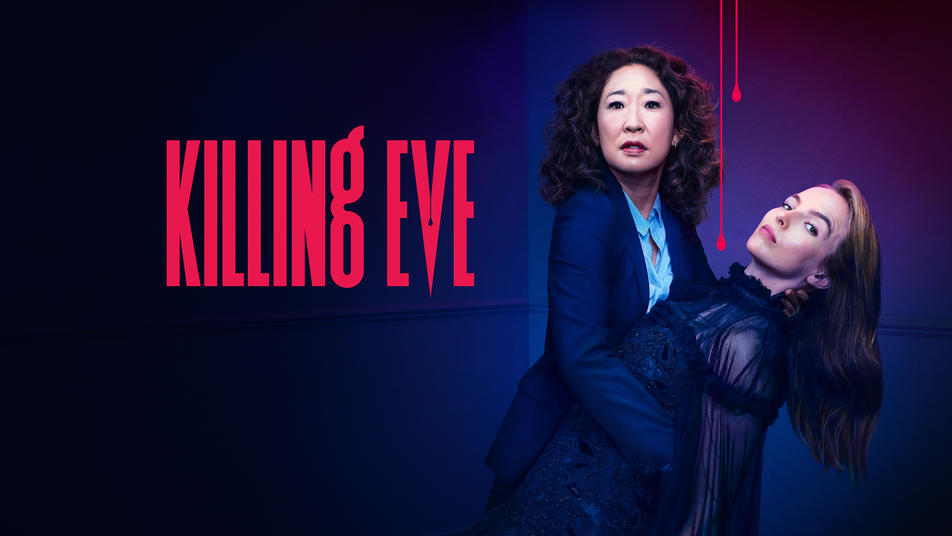 For those who love BBC series such as Luther, this gem of a show is right up your alley. Except better. The critically acclaimed series has gotten much buzz around awards seasons in the past but it somehow still escaped my binge list until recently. And boy, do I regret not hopping on this series sooner.
Believe the hype, because stars Sandra Oh and Jodie Comer steal the show. What feels like a James Bond crossover with dark comedy-drama also has the greatest slow burn romance I've ever seen on television. International assassins, spies, and a fantastic storyline that portrays women as multi-dimensional characters. Who would've thought?
Killing Eve is currently streaming on Hulu!
Harley Quinn (DC Universe)
Speaking of women as multi-dimensional characters in shows, I present to you a palette cleanser from a certain series about a grandpa and his grandson's adventures. Harley Quinn is every bit as uncensored as she loves in this series and is surrounded by one of the most endearing villains on TV. It's fast-paced, fun, and absolutely bonkers even in just the cold opens. This series finally lets us see Poison Ivy and Harley Quinn's intimate friendship and knows when to pull the emotional strings. For any DC fan, this show is a can't miss.
Harley Quinn is currently debuting its second season over on DC Universe!
Westworld (HBO)
If you're not on the Westworld train, what on Earth is stopping you? This is so much more than a series about sexy robots. If you're someone that loves narratives that are nonlinear and require you to be engaged the entire episode so you don't miss anything, Westworld couldn't be a better show for that. The beauty of this futuristic series is that every season brings something new and further expands the world within, keeping it fresh and avoiding that sequel season fatigue. And bonus! Multi-dimensional women are badass here.
Season 3 is currently debuting on HBO and it is set to be its best season yet, never failing to lure you into an existential crisis about robot consciousness and big data every week. Fun!
Brooklyn Nine-Nine (NBC/Hulu)
One of the best feel-good shows on air currently. Brooklyn Nine-Nine is the perfect example of how effortless true diversity can be in media. After leaving Fox and settling into its new home on NBC, the series is available for a great binge on Hulu. A bonus is its newer seasons now have censor bleeps over any character swearing, which just adds another level of comedy over the rapid-fire dialogue. Furthermore, the ensemble of characters is truly the on-screen family that you find yourself getting attached to very early on.
Brooklyn Nine-Nine is currently debuting its seventh season on NBC and is available on Hulu!
Hunters (Amazon Prime Video)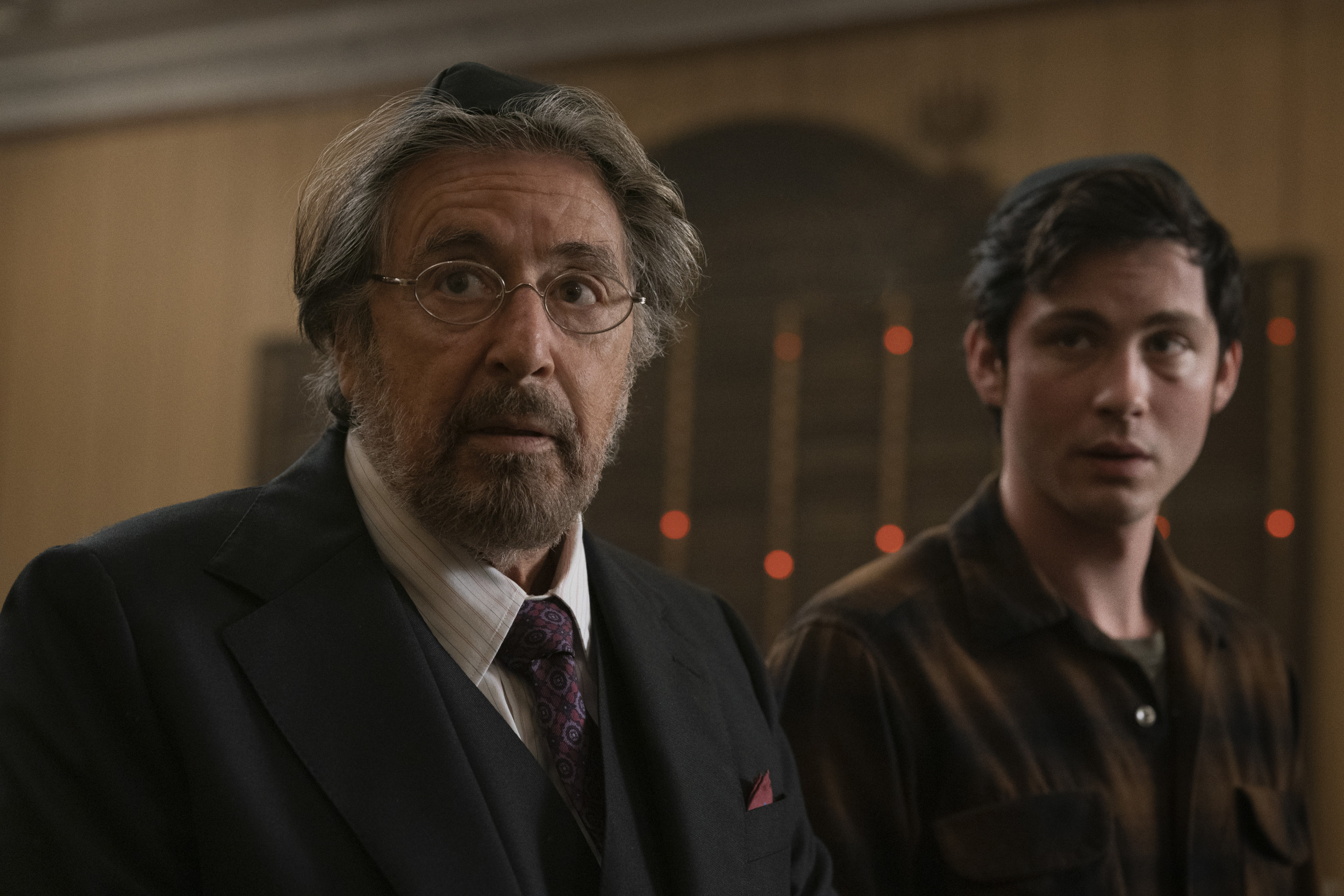 If you're looking for 70s drama, action, and violence, Hunters is perfection. Academy Award winner Jordan Peele executive produces and the legendary Al Pacino stars. Yes, it's as every bit as good as it sounds. Logan Lerman also shines more than ever as a protagonist and earns his spot next to Pacino. This Nazi-hunting thriller is 10 episodes of violent intrigue and gut-wrenching flashbacks. Though a work of fiction, much of its themes come from true events in post-World War II history. For a show set in the past, it could not be more relevant nowadays.
Hunters' complete first season is available on Amazon Prime Video!
And that has been this week's picks for shows to binge! How many are you already binging? Do you have a favorite? Let us know in the comments! –Ileana Melendez
---
Trending Now