First Look At Denis Villeneuve's 'Dune' Revealed
---

One of the most anticipated upcoming films in recent memory is Denis Villeneuve's Dune. The upcoming science-fiction epic features an impressive cast of A-list actors and remains set for a December release. Finally, as first revealed by Vanity Fair, movie fans now have their first look at what they should expect in the upcoming film.
However, along with the reveal of the film's official logo, a first look at the film's star Timothée Chalamet as Paul Atreides released as well. Take a look below.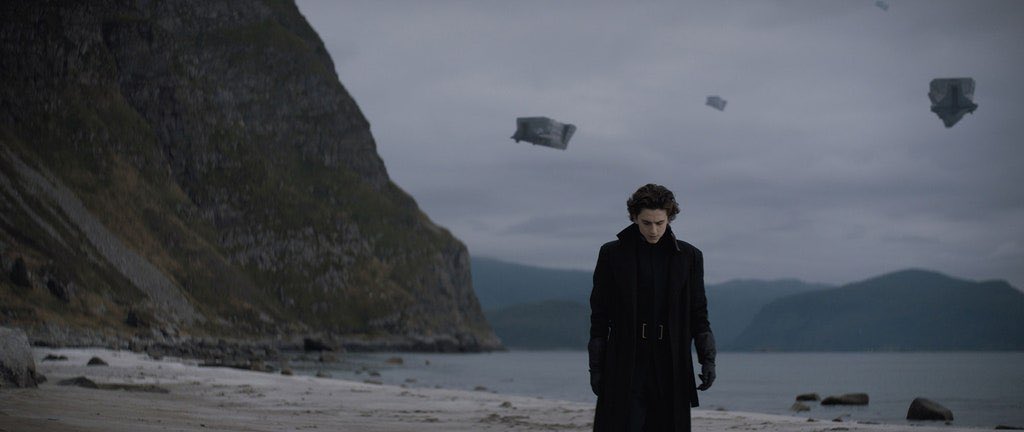 Based on the 1965 novel of the same name by Frank Herbert, Dune is the first of two films. The first will reportedly focus on the first half of the novel. Set in the distant future amidst an interstellar society in which various noble houses control planetary fiefs, Dune tells the story of young Paul Atreides. Paul's family accepts the stewardship of the planet Arrakis. Additionally, the film will feature an ensemble cast that includes Rebecca Ferguson, Oscar Isaac, Josh Brolin, and Stellan Skarsgård. Dave Bautista, Zendaya, David Dastmalchian, and Jason Mamoa will appear as well.
In a statement to Vanity Fair, Chalamet expressed his excitement for the film and working with Villeneuve. "The immediately appealing thing about Paul was the fact that in a story of such detail and scale and world-building, the protagonist is on an antihero's journey of sorts." Moreover, Villeneuve will also direct a spinoff series titled Dune: The Sisterhood for HBO Max.
What do you think of this news? Does it get you excited for the movie? Let us know in the comments below!
Dune hits theaters December 18, 2020. It stars Timothée Chalamet, Oscar Isaac, Rebecca Ferguson, Josh Brolin, Stellan Skarsgård and Dave Bautista.
---
Trending Now