Black Country, New Road: "A Pop Cultural Fallout"
---
The Black Country is a region of the West Midlands, England renowned for its soot. Air pollution. Sometimes, a wisp of smoke is so thick that it clouds the blue air of daylight with nightfall. The clang of industrialized metal sets the tempo for long hours of work. And miners leave home in white cotton shirts and return home black with coal dust. These sobering images guide the likes of what I think is the most exciting band working in 2020, Black Country, New Road.
There are seven band members in this UK-based post-punk outfit. We have Isaac Wood (vocals), Georgia Ellery (violin and one half of a pop duo called Jockstrap), Lewis Evans (saxophone), May Kershaw (keyboard), Charlie Wayne (drums), Tyler Hyde (bass), and Luke Mark (guitar). As of this moment, they have only released two singles: "Athen's, France" on Speedy Wunderground and "Sunglasses" on Blank Editions. And yet, I believe that they have already eclipsed bands that are albums into their discographies.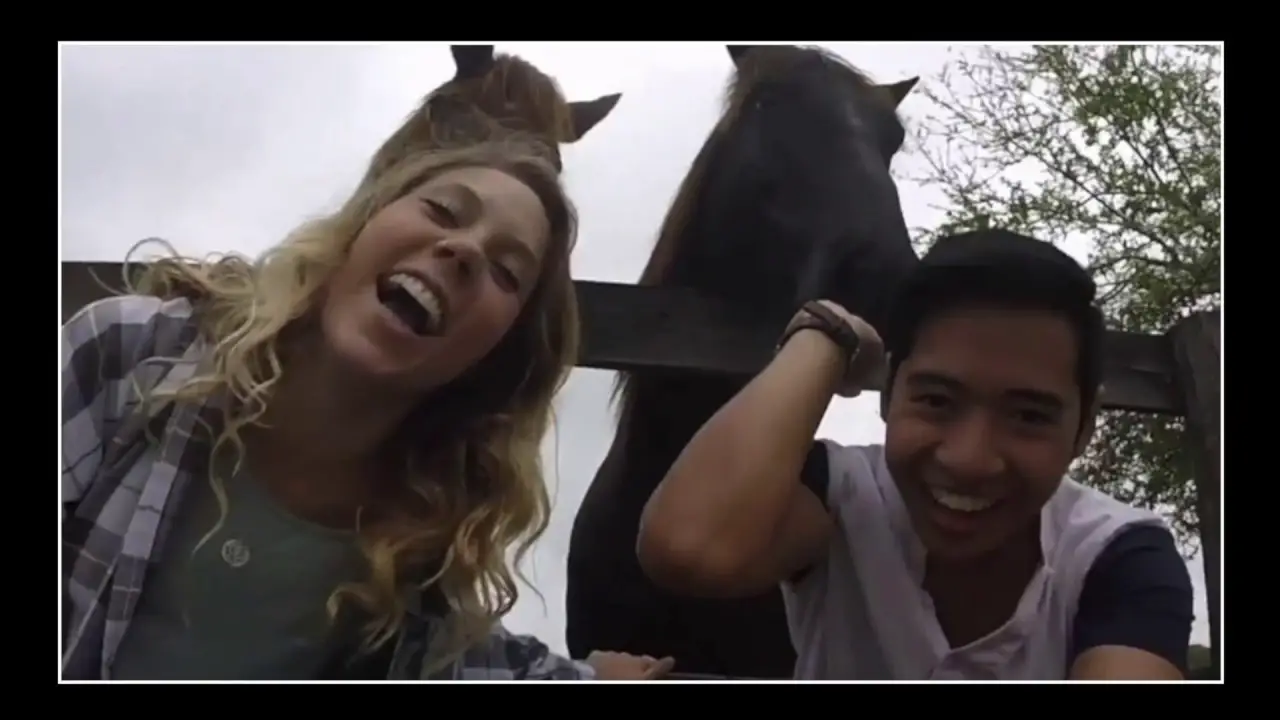 I stumbled upon them purely by accident, if you can call Spotify's algorithm an "accident". It all started with Sunglasses. From one quick glance of the cover, you might notice a meme-worthy template. In fact, the first pressing of 7″ records each featured a unique image of Go-Pro footage found online. Awkward pictures of millennials, and middle-aged boomers grace each photograph. Some feature couples smooching underneath selfie sticks. And another cover even depicts a Katy Perry shark-costume-wearing dork drinking craft beer at a house party. In some ways, it all feels reminiscent of the humor behind ordinarypeoplememes, a popular account on Instagram.
But what do viral Katy Perry sharks have to do with post-punk? What might it mean to associate a silly Twitter phenomenon with underground punk music? In a Quietus interview, Isaac Wood states:
"We all experience things that you could deem high or low in terms of cultural worth but when those things intersect or when the boundary doesn't feel like it exists, during the point when that boundary is eradicated, then it becomes part of that poignancy and part of the emotional resonance of that moment. That is something which, if it can be described accurately, can be incredibly impactful."
With this quote in mind, I would like to examine Black Country, New Road's music in this series to gain some insight into the cultural malaise of the internet, of the information age. These are all terms we have heard of before, but I do not think that we have ever considered the emotional underlining of them.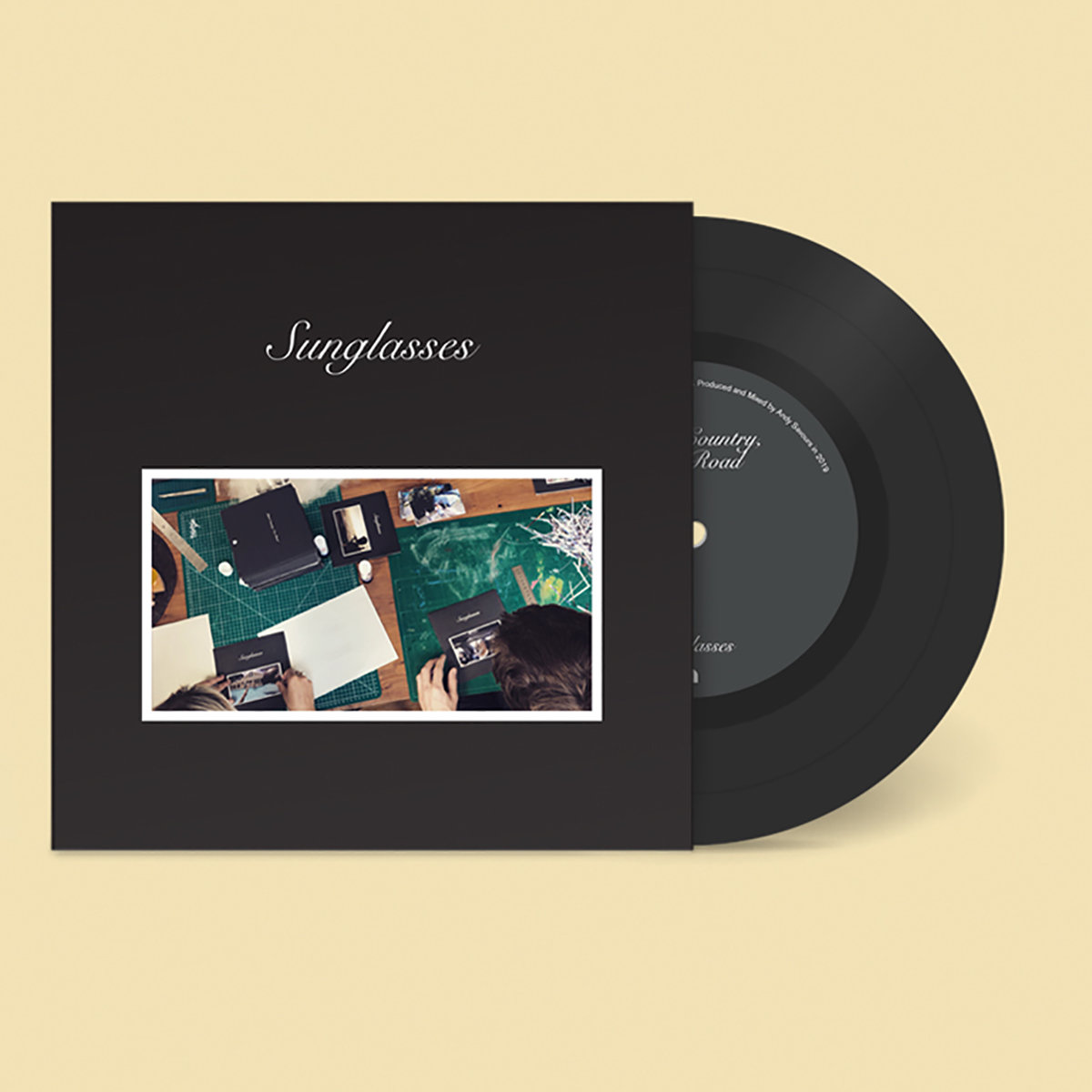 After a long day of work, you want to relieve yourself of responsibility. You want a passive form of entertainment, an activity that requires little initiative on your part but a swipe of a finger. The Twitter app is opened. A place chock full of Casey Frey memes and Buzzfeed quizzes, but also horrific tragedies, sometimes all contained within a single scroll. You open up YouTube for your children, and let the suggestions bar roll right through the most engaging recommendations. They may be laughing to Baby Shark videos one minute, and then the content mutates into something else entirely in another… Crying sounds like laughter in another room.
Black Country, New Road often performs music between these same lines of comedy and tragedy. Is laughter appropriate? Is repulsion? Take, for example, their unreleased song, "Algorithm". It is cultural whiplash. In the span of 8 minutes, we follow Isaac Wood's descent into his MacBook Pro, where he essentially gives up his own free will to be"piloted by the light of the suggestions bar". Combine the content of these lyrics with Kershaw's electronic production, and we have a song straight out of a Black Mirror episode. The tone itself is dark, but there is also a peculiar tension between the content of lyrics such as "I watch pop music videos by Kanye West and Miley Cyrus" and Wood's delivery. He is dead serious. Aubrey Plaza deadpan.
When we think of Miley Cyrus, we associate her with wrecking balls, Hannah Montana, and penis cakes. For Kanye West, it is no different. He is a master at provocation. And yet, there is almost something perversely funny about both of them. Life in the spotlight cannot be easy when you are alone, surrounded by the darkness of the stage. It is tragic, and I cannot help but imagine the pain they might feel to be alone at the top. But there is always some proverbial laughing track in the background of the internet. Even when we should not laugh, we do so anyways. It is like being caught in an incessant state of cognitive dissonance.
I am not sure what to do with a song like "Algorithm". It is artsy in a spoken-word sort of way. The type of performance you might find at an indie bookstore on a Wednesday night, with complimentary La Croix served in decanters. But it also does not belong in these spaces either. James Joyce readers do not want to hear Wood yell out, "My first Urinary Tract Infection", or do they? There is a fine line between good and bad taste. It seems as if the connectivity of the internet has blurred the line between them to an imperceptible degree. However, as Wood points out, there is still a distinction. Ulysses is still lauded as a grown-up piece of fiction. Nobody ever puts it on the same shelves as pulp novels, even though Joyce is a naughty writer. (See the letters he wrote to his wife.)
But this all might be meaningless in the grand scope of Wood's writing. In a Loud and Quiet interview, he states:
"In some of the authors' or lyricists' songs that I really like, they are not necessarily giving a direct evaluation of the things going on around them but simply describing them," says Wood. "If you describe being on your phone or your laptop, you can interpret that as me saying how stupid and vacuous and empty that is, but that's not really what I'm saying, it's just describing the world that exists around you."
I do not necessarily agree with Wood's viewpoint, but if we were to consider "Algorithm" from an uncritical stance, what meaning might it have? A description of the world must come from a particular perspective. And perspectives themselves have biases, preconceptions. I cannot imagine a world without them. But the internet is different. It does not abide by the same rules of our physical identities. When we split ourselves between multiple digital avatars, what is left of our biases? I imagine that they are lost within the hodgepodge of cultural references we engage with through algorithms. It is like being lost within the ash of Black Country, of black mirrors, of the ache of postmodernism. Wood has previously described the band title as a "Good way out of a bad place". Where is the new road now? It is Black Country out there… –Daniel Hrncir
Stay tuned for more!
---
Trending Now