'Black Adam': Early Draft Potentially Reveals New Character Details
---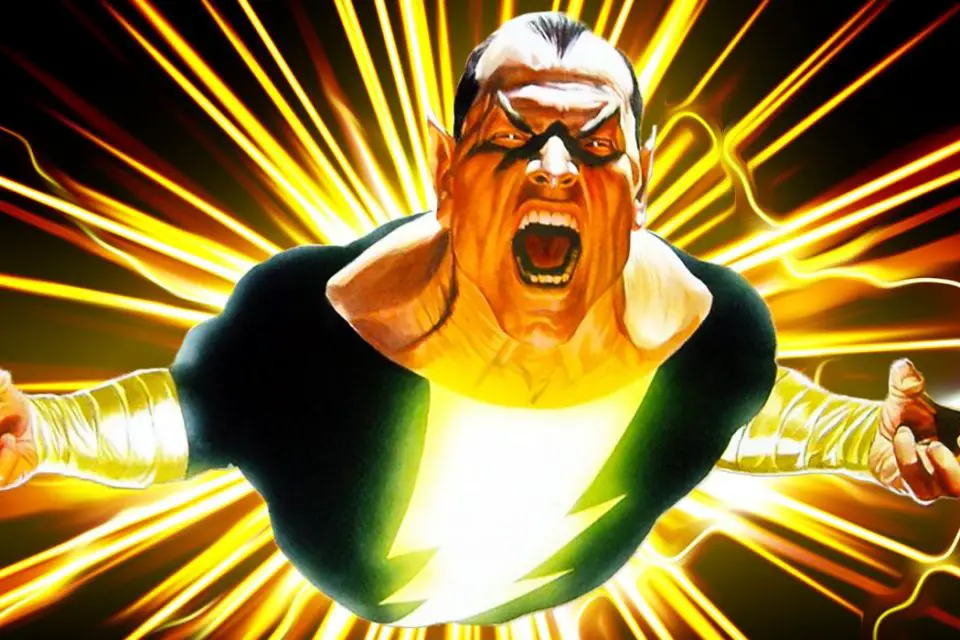 The last fans heard of Dwayne 'The Rock' Johnson's Black Adam it was revealed the film will feature two different versions of the Justice Society of America. Now a preview of an early draft of the script has surfaced, revealing new details about some of the movie's characters.
The Illuminerdi has exclusively provided a sneak peek at potential scenes for the film. It should be noted that this information comes courtesy of an early draft for the movie, so some of these elements may be changed in the final version fans see in theaters.
One notable detail in the draft is the significance of Adrianna Tomaz, aka Isis. As fans of the comics know, Adrianna is the wife of Black Adam, and she played a significant role in the character's history, a characterization which appears to have transferred over to the film. The script also revealed the film will feature Adrianna's son Aziz, a new character made for the movie.
In the scene described by The Illuminerdi, Black Adam has just awoken from a long slumber and seems to have some kind of amnesia. It was reported that the film will take place in the past and the present, so perhaps the character will have fallen asleep only to awake in modern times.
It appears that Black Adam behaves in an "unrefined Machiavellian manner" when with Adrianna and Aziz. Meanwhile, Aziz is somewhat abrasive and seems to be a loner. Finally, Adrianna is a strong and proud middle eastern woman who appears to be brave and fearless in contrast to the aggressive nature of Black Adam.
A second scene has also been revealed featuring an interaction between the JSA. The moment features the modern-day version of the team as Atom Smasher, Hawkman, and Dr. Fate welcome Cyclone to the group.
According to the breakdown of the scene, Hawkman is leading recruitment for the team and can stand toe-to-toe with Black Adam. The scene also revealed that Cyclone's characteristic motormouth from the comics will transfer over to the film, and she will be depicted as a massive fan of the heroes in the JSA.
Based on this new information and what has been previously revealed, Warner Bros. is setting up an exciting new entry in the DCEU. Fans will undoubtedly be excited to see these characters come to life on screen.
Are you excited about Dwayne 'The Rock' Johnson's Black Adam? Which character are you most excited to see in the film? Let us know in the comments below!
Black Adam is set to hit theaters on December 22, 2021.
—–
Did you enjoy this article? If so, consider visiting our YouTube channel, where we discuss the latest and greatest in pop culture news.
---
Trending Now