Full Circle Flashback: 'Thoroughbreds' Review- "An Emotional Dissection"
---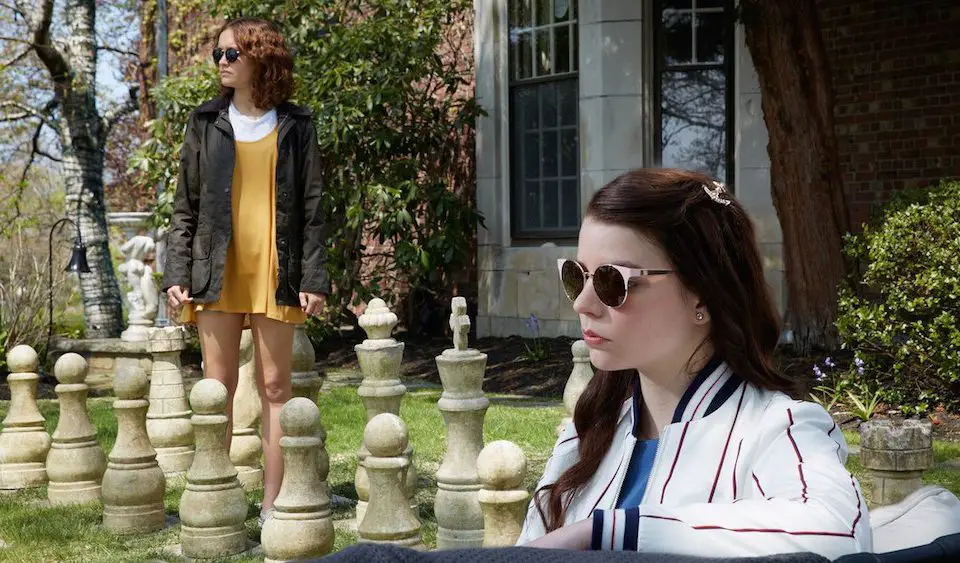 I am scared of the world we are living in right now. Not because of a cold virus wreaking havoc in our little cells, but from a sheer lack of empathy in powerful places. In microbiology, you learn early on that viruses are neither living or dead. To put it simply, a virus is a composite of molecules wrapped in a coat of protein. It cannot reproduce, expend energy, or do anything that resembles what a human being can do. A virus just is. A little machine guided by the volition of its own genetic code. No feelings, no temperament, biologically null until it comes into interaction with a host. If I were to choose between empathy or a total expression of feelings, I would do away with my amygdala. I would cut out feelings because at least with an understanding of others, I have a chance.
Thoroughbreds puts this same question into practice between two childhood friends. However, there is something wrong with Amanda. She cannot feel emotions. Happiness, sadness, regret for brutal euthanasia of her horse? Those feelings lack any sense of meaning to her. Her only understanding comes from an observance of others. If a bad thing happens to someone, they cry. If it is good, they smile. Amanda has taken note of these interactions, and replicates them seamlessly, sometimes more believably than another that cries or smiles. She has gained notoriety in her upper-class neighborhood after her "little incident", and her mother is trying to make amends, even if that means paying big bucks for play-dates.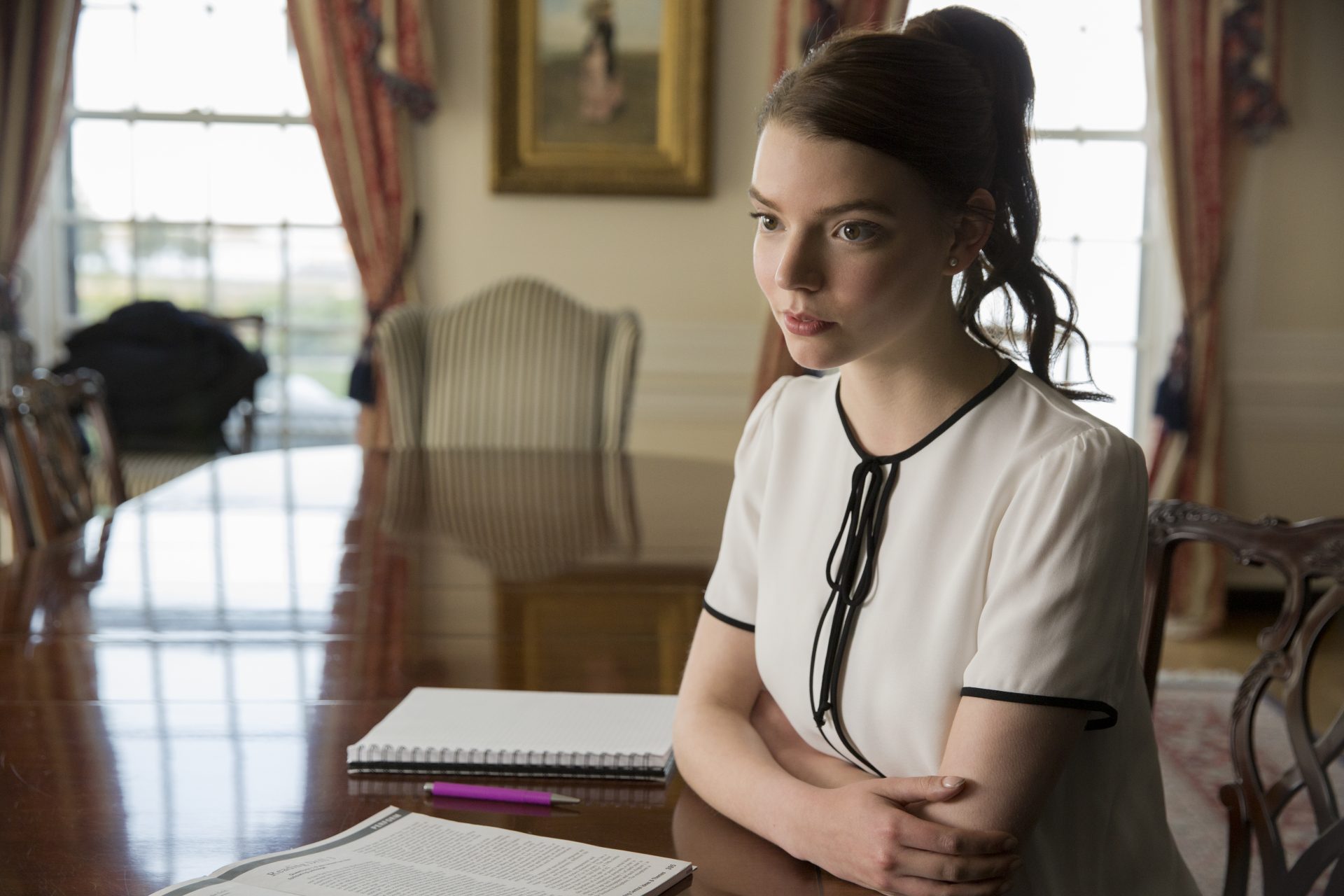 And then there is Lily. After her father passed away, she lost touch with Amanda, and now has an infuriating step-father named Mark. Despite her new house and lavish lifestyle, she has to put up with his total, macho attitude. But she does not really have to put up with it any longer, if she does not want to. There is always murder to set things right under the influence of a friend like Amanda.
As Cory Finley's directorial debut, Thoroughbreds could not be any more oddball. It is almost clinical, rinsed raw with antiseptic. As if a surgeon were to accidentally sever a ribbon of nerves, leaving your body fizzing with tingles. And it all comes right down to Olivia Cooke and Anya Taylor-Joy's performances. They could not be any colder than the marble rooms in the film. But at least Amanda has an explanation to act the way she does, Lily doesn't. If anything, Lily is much meaner and unrelenting than her schizoid friend. Taylor-Joy retreats so deeply within her character, that we cannot make out any trace of humanity behind her polite manners. We feel her disdain and selfishness in flashes, but common decorum prevents us from seeing anything more in the darkness.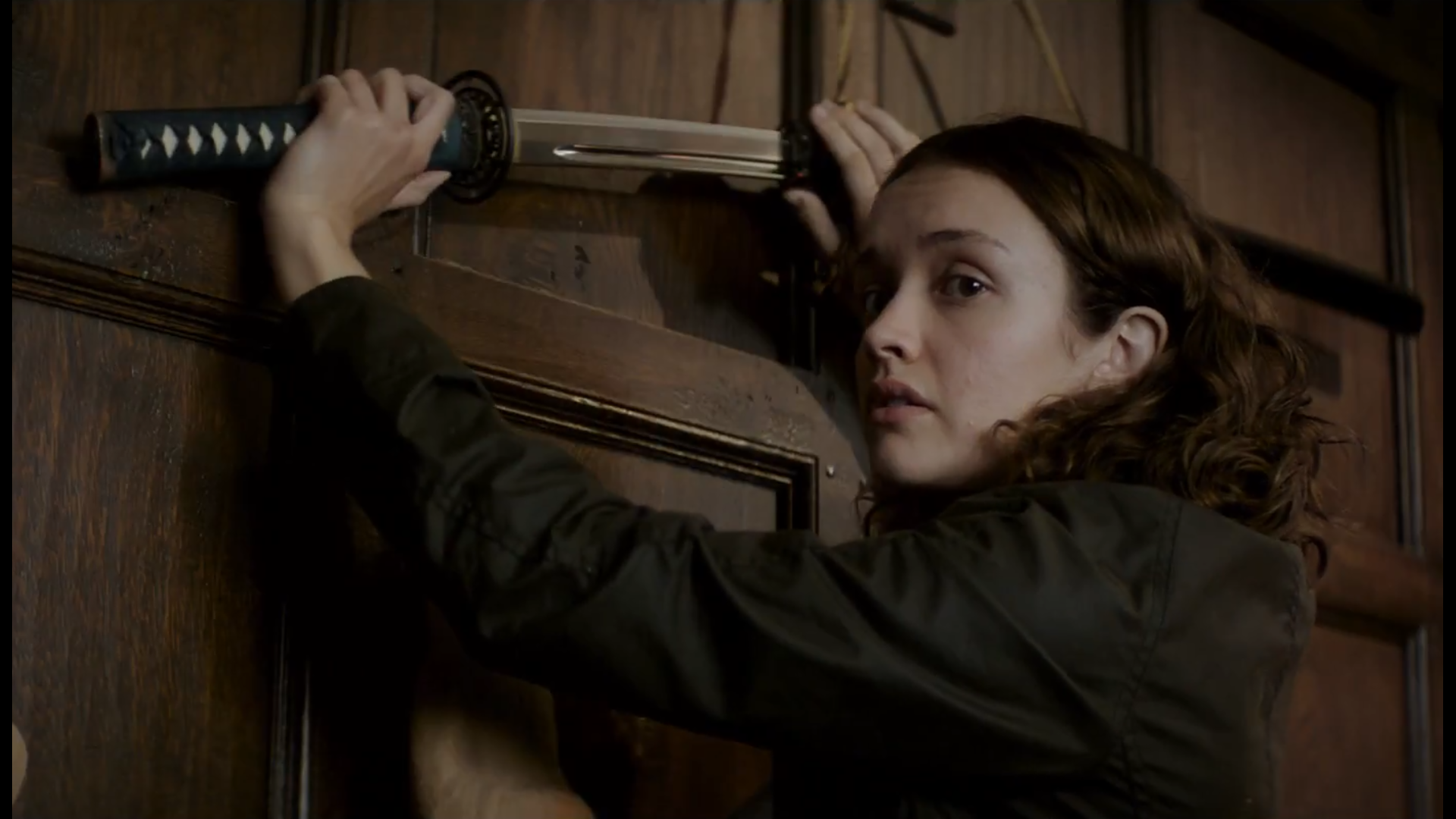 Finley does not often show us much. In one sequence, the action happens entirely off-screen, but for the faint sounds of a struggle and a thud and dead silence. He is as discreet as a wealthy tycoon can be at covering up all traces of scandal, all hidden underneath the veneer of propriety. Sometimes, he just lets the sounds of a cracked spine do all the talking. But it is not a cop-out, he is simply adopting the sensible taste of those that cannot stomach such horrors. After all, gore is low-brow, and naturally it is only a reflection of good taste to keep gore hidden behind closed doors. Think about it. How can anyone scratch their chin when they are covering their eyes?
Not only does Finley want to make you squirm, he wants a laugh or two out of you as well. The humor is all very deadpan, and even when Cooke dryly delivers the freakiest lines, you cannot help but feel this perverse connection with her. I almost feel guilt for admitting it, and yet, I am convinced that Amanda is the most empathetic character ever written. She may not have feelings, but it is because of this lack thereof, that she receives the clearest insight into how other people feel. The contrast with Lily could not be any more apparent. Lily is so absorbed in her own selfishness, that her feelings refract any expression of empathy from her.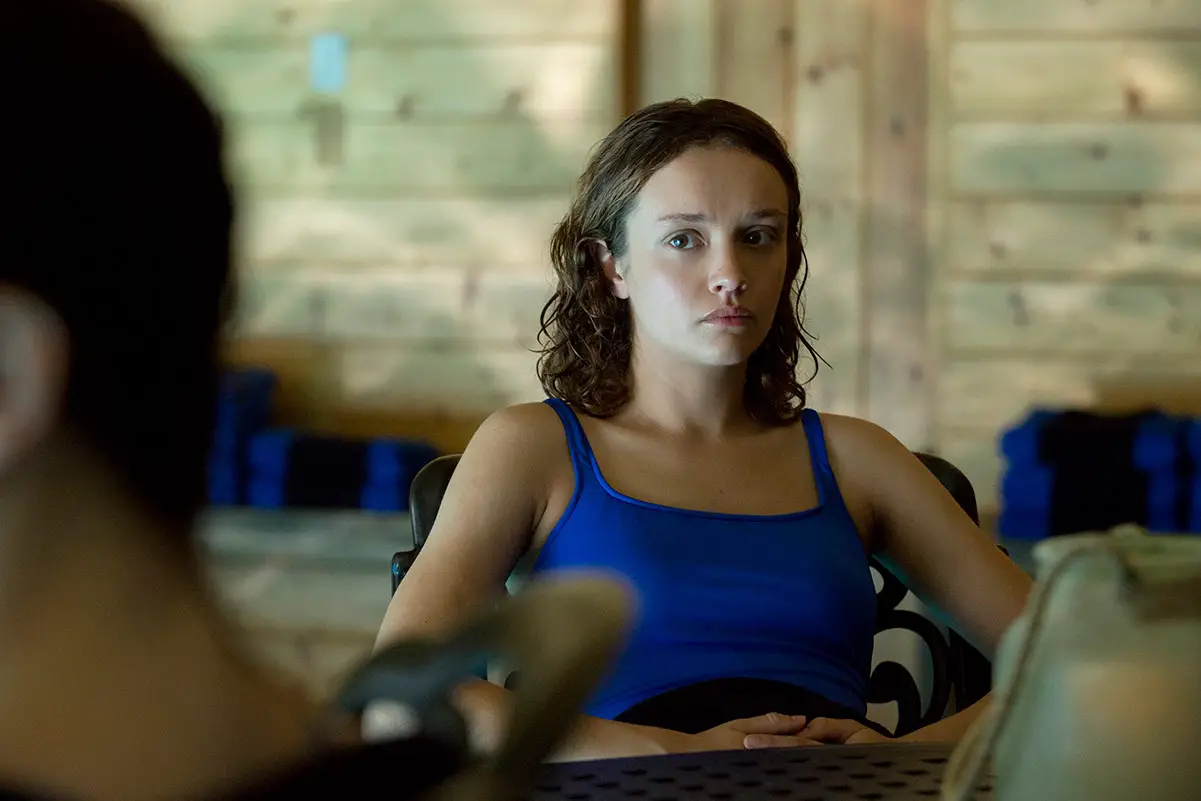 What I love most of all is that Finley does not exploit Amanda's mental illness in a monstrous way. She is the most human character in this film. And while she might seem to fit our expectations of a psycho killer, she is so much more than that. As we grow in our understanding of her, we try to imagine the impossible. We try to imagine a scenario where Amanda could feel the feelings we project onto her, and when we remind ourselves that she cannot, it leaves us with a poignant ping.
Not only do the interactions of Amanda and Lily give some levity to the film, but Anton Yelchin also shines in his final role as a drug dealer. His charisma compensates for Cooke and Taylor-Joy both. While it is always hard for me to watch him in these scenes, it is a joy to know that he was eating life right up until his tragic passing.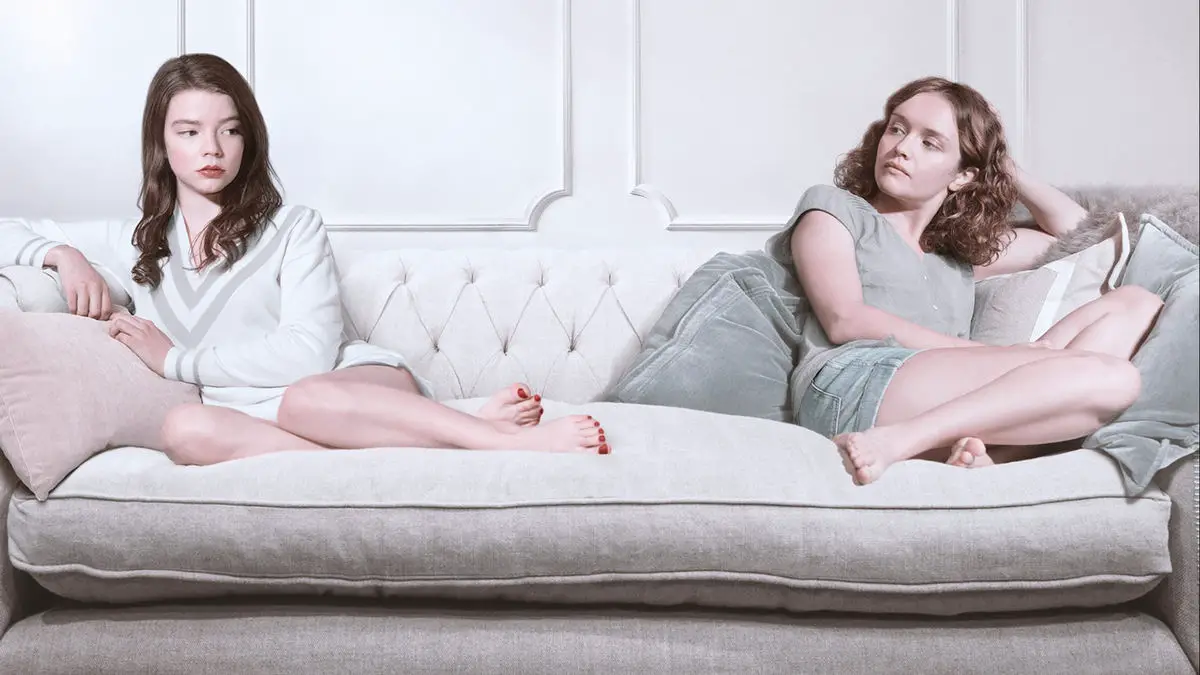 As much as I love Thoroughbreds, the ending is heavy-handed in its narration about horses. The curtain is pulled a little too hard for us to make out the "meanings", "symbols", and "metaphors" hidden underneath. Still, Finley's debut is a strange and unexpected venture into the lives of a girl without feelings and a girl without empathy. It asks all the right questions for us to evaluate the dangers of each, while still delighting in some mischievous fun. Thoroughbreds has helped me make sense of these senseless times, and I can only hope, that it might do the same for you. –Daniel Hrincr
Rating: 9/10 
The film stars Olivia Cooke, Anya Taylor-Joy, Anton Yelchin, Paul Sparks, and Francie Swift.
Thoroughbreds is available on home video and Digital HD.
---
Trending Now