'Emma.' Review: "A Devilishly Sweet Sugar Rush"
---
I was not always a fan of Jane Austen. If you could spot my nose behind a book, it would probably be behind something as serious as Virginia Woolf's The Waves. I love her modernist style. Her novels are guides to not only making sense of ourselves, but others, with all of the lucidity of filling a glass of water from the darkest depths of the ocean and bringing it back to the shore. And yet, there is something to be said about Austen. She approaches these same depths with nothing but dashing wit and snorkels. Economical, sure, but no less serious at making light of the follies that come from love and friendship and all the murky areas in between.
I read Emma in preparation for this film a few months back, and I fell in love. Austen's comedy demands more from us than any fancy literary allusions, it requires a subtle ear. Sometimes, her wit is so subtle that it flies right past you, but if you can only catch it, you will be rewarded. Her humor does have a place in "serious" literature, and I was wrong to believe that it didn't before.
After all, many great truths can be parsed out with laughter and giggles. Autumn De Wilde's irreverent debut is all of these things, but with a definitive period at the end of the title, as if to suggest that there is no Emma more Emma than this Emma. End of subject. Don't be so clueless, I imagine that this self-aggrandizement is what Austen would have liked from her heroine. And it could not be any more delightful than the letters "M" and "A".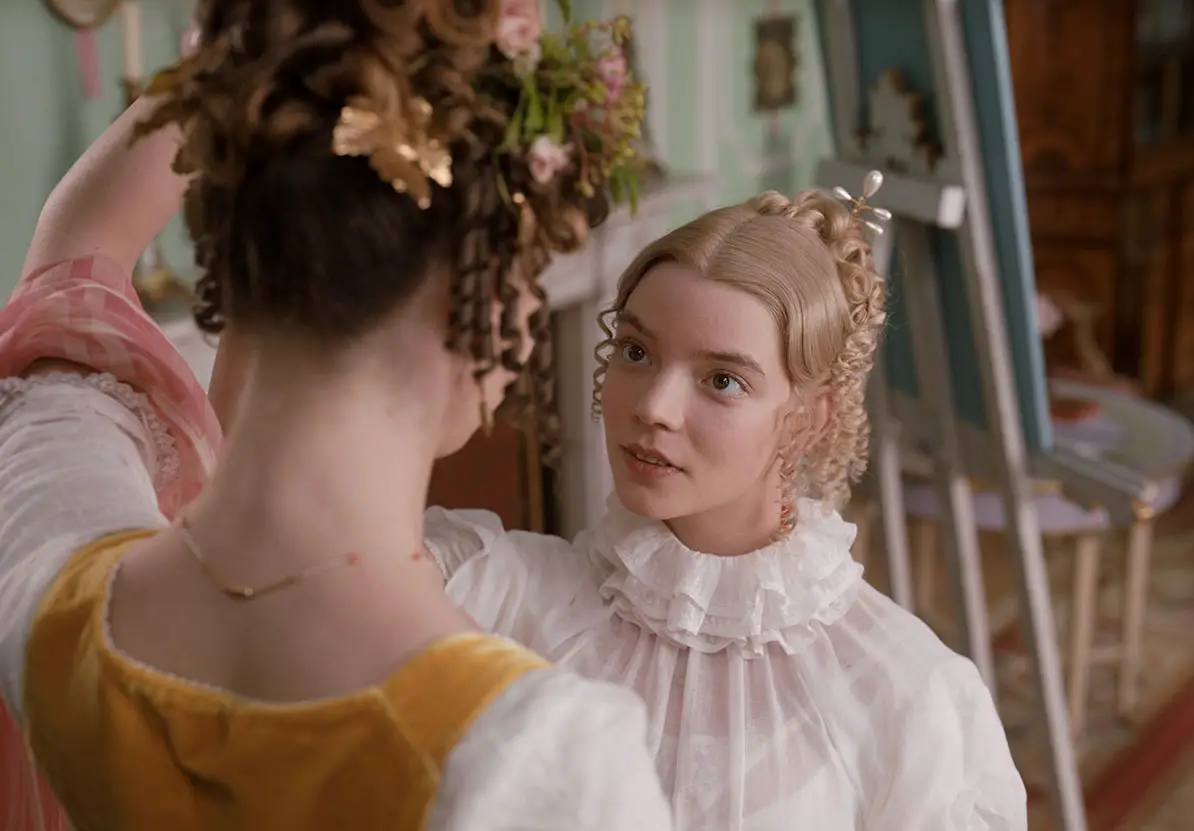 Austen once famously wrote, "I am going to take a heroine whom no one but myself will much like". It should be no surprise then that De Wilde has us return to Hartfield, but with a little less heart than what we have come to expect from Emma. As much as I love Cher from Clueless, Anya Taylor-Joy fits the picture more accurately. She is the matriarch, the Queen B of Highbury. The very model of excellence in both temperament and beauty. A point of interest in all subjects that give credit to intelligence and talent. A painter, a musician, a dancer. Indeed, Hartfield, Donwell Abbey, and Randalls would be terribly dull places without her presence to alight them with her wit.
Time and time again, Taylor-Joy has proven herself to be a period piece star. Here, she is unapologetic. You either like her or you don't. She doesn't  stoop to the level of an audience pleaser. Instead, she commands our attentions, persuades us into giving in to her matchmaker schemes with doting hearts. Before long, you will not even be able to see her as vain and selfish. Such is the charm of Ms. Woodhouse. It is an honest portrait of a character that could just as easily be beloved or hated. But by some magical attraction, we come closest to Emma's vulnerability. We do not see her for all the things I have described, but later for the young, restless girl hiding beneath them.
Read: Full Circle Flashback: 'Clueless' Movie Review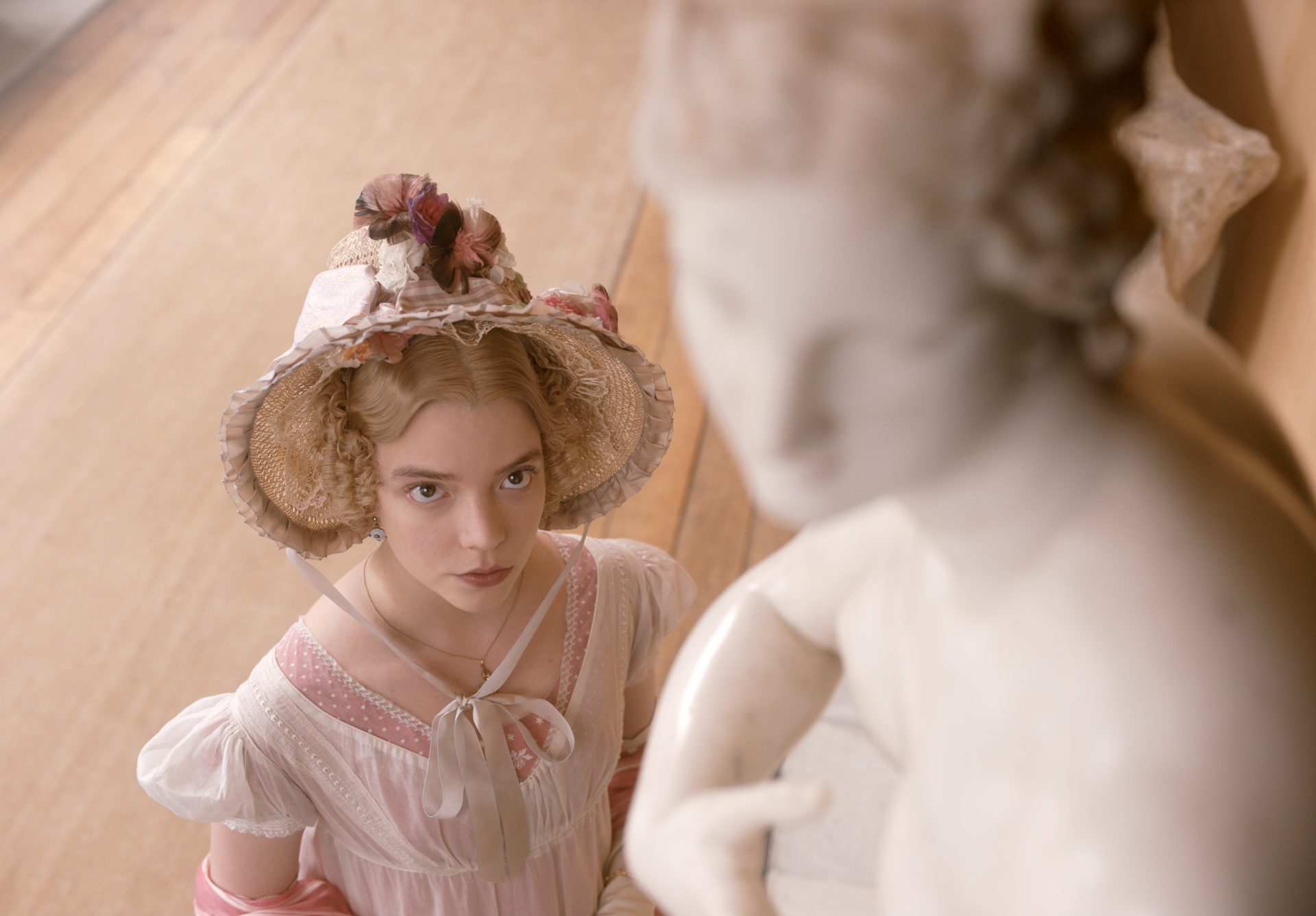 I don't mean to make excuses for such a snob, but I do think that there is some value in understanding Emma's heart. A bored girl must take up some activity to pass the long hours with her hypochondriac father. For Emma, it is matchmaking. She has already had one success in setting up her governess, Ms. Taylor, with Mr. Weston. And now, she has turned her ambition onto more dazzling heights. Ms. Harriet Smith, the impressionable parlor boarder of unknown parentage, is her next project. And Emma is going to set her up with Mr. Elton, the local vicar of noble class and repute. To make myself clear, he isn't good enough for Emma, but he will be good for a woman originally intended to marry a farmer.
As much as Emma would like to distance herself from love, she cannot escape her feelings. With Mr. Knightley and Mr. Frank Churchill in toe, Austen crafts a story with twists and turns at every corner. I do not envy De Wilde the task of setting up an ensemble of these characters, but she does a brilliant job at characterizing nearly 15 different roles. Every character feels distinctive and loved and bright. I think of most period pieces as slow and painfully drawn out dramas, but Emma. is as mischievous in its energy as our heroine.
From my experience with the novel, only one character does not get as much love. I would have liked to have seen more development with Jane Fairfax. While she is not an important character, she does add to the mystery and heightened drama of Emma. But here, she is put on the sidelines, and her relationship with Emma is never resolved. It is not so much a glaring issue as it is a missed opportunity to uncover more of Emma's natural goodness.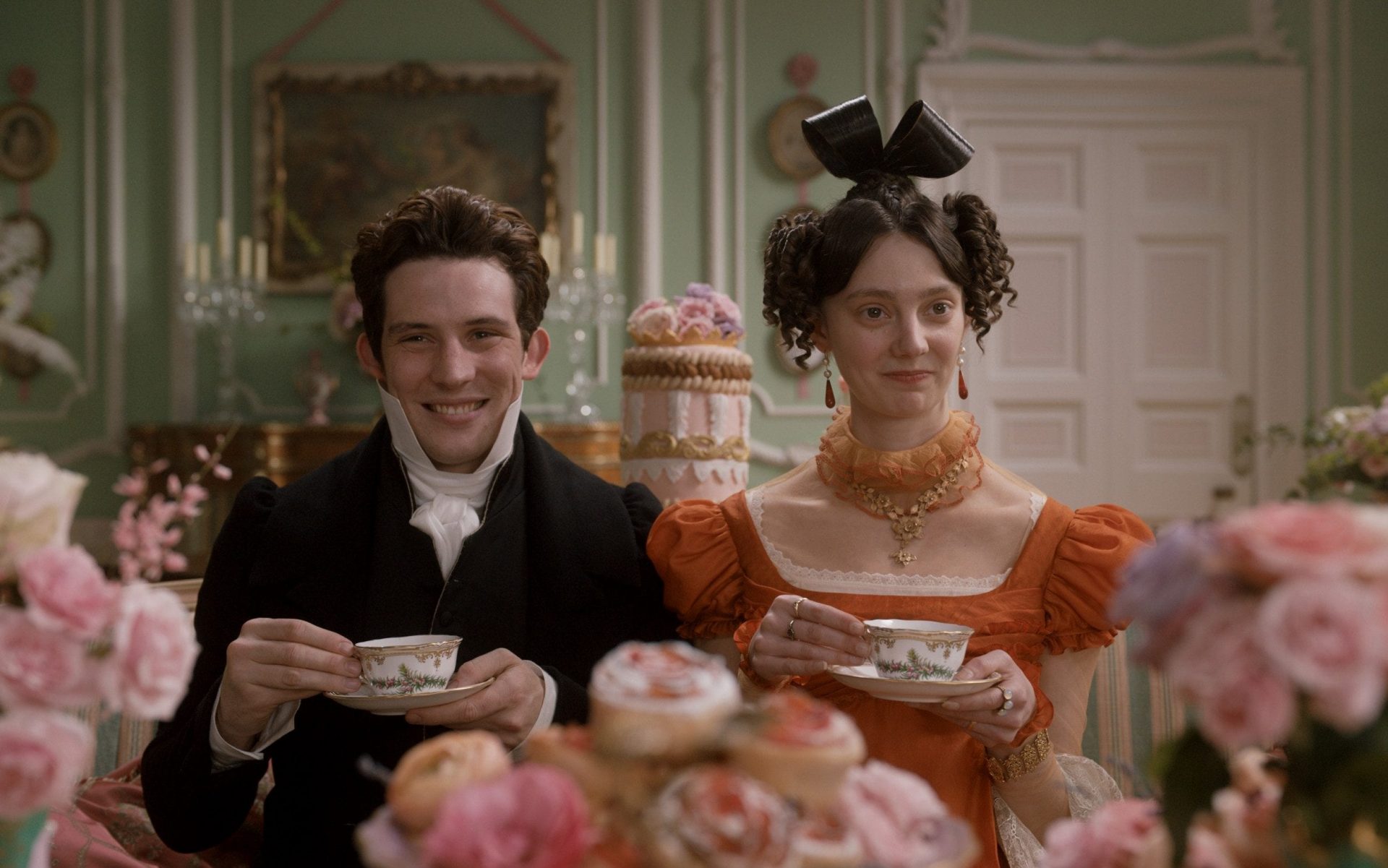 Still, De Wilde's debut is one of the most beautiful Emma adaptations to date.  Think of it like a two hour long sugar rush that never crashes once. I have to agree with Anya Taylor-Joy's assessment, it really is "like swimming in a giant cupcake". A cupcake with more frosting and sprinkles than even a sweet tooth can handle. But sink your teeth into this sumptuous treat anyways, it has more bite and attitude than your parent's remembrance of Austen. – Daniel Hrncir
Rating: 9/10
Emma. is now playing in select theaters.
The film stars Anya Taylor-Joy, Johnny Flynn, Bill Nighy, Mia Goth, Josh O' Connor, Callum Turner, Rupert Graves, and Miranda Hart.
---
Trending Now