'Falcon & The Winter Soldier' Set Photo Seemingly Confirms Battlestar
Posted On February 28, 2020
---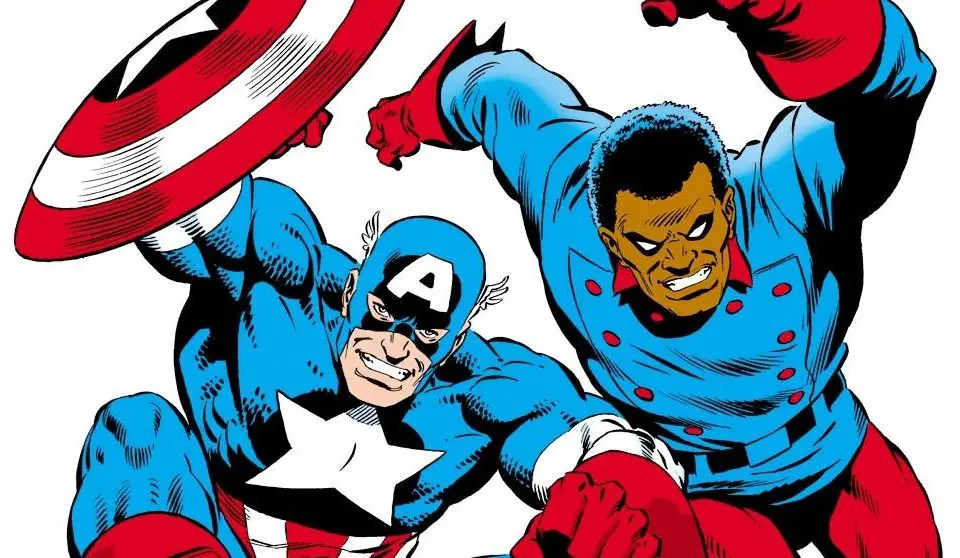 Earlier today, fans were lucky enough to get a new look at Wyatt Russell's U.S. Agent thanks to a poster on the set of The Falcon and the Winter Soldier. Well, a new image from Sebastian Stan may have revealed our first look at Battlestar.
It was previously rumored that the Disney+ series would introduce Lemar Hoskins, aka Battlestar, and this new image seems to confirm just that. Stan posted a photo to his Instagram today of Anthony Mackie, Russell, himself, and an unknown actor. While large jackets cover all four individuals, you can see that they are suited up in their costumes, as evidenced by Mackie and  Russell's boots. What makes this interesting is that the unknown actor is wearing a costume of his own with a large star emblazoned on his chest. This image from Stan's Instagram can be seen below.
Battlestar first appeared in Captain America #323 in 1986. When Walker was introduced to the public in the comics as a new hero, Hoskins helped to stage an attack alongside two other individuals as the Bold Urban Commandos, aka the BUCkies. Eventually, Hoskins began to work side by side with Walker as the new government-sponsored Bucky. After a series of events led to him abandoning the Bucky persona, Hoskins donned a new costume and became known as Battlestar.
It stands to reason that the actor in the image is either playing Battlestar or is the stunt double for the individual playing the character. For now, that is still up for debate as no one has been able to identify the man in the image. Nevertheless, it seems that Marvel is planning on introducing both U.S. Agent and Battlestar in The Falcon and the Winter Soldier.
Are you excited to see Battlestar appear in The Falcon and the Winter Soldier? What are you hoping to see on the show? Let us know in the comments below!
The Falcon and the Winter Soldier hits Disney+ in 2020.
Hailing from showrunner Malcolm Spellman, the series stars Anthony Mackie as Sam Wilson, Sebastian Stan as Bucky Barnes, Wyatt Russell as John Walker, Emily Van Camp as Sharon Carter, and Daniel Brühl as Baron Zemo.
—–
Did you enjoy this article? If so, consider visiting our YouTube channel, where we discuss the latest and greatest in pop culture news.
---
Trending Now