Jamie Alexander Teases The Return Of Lady Sif In The MCU
Posted On February 9, 2020
---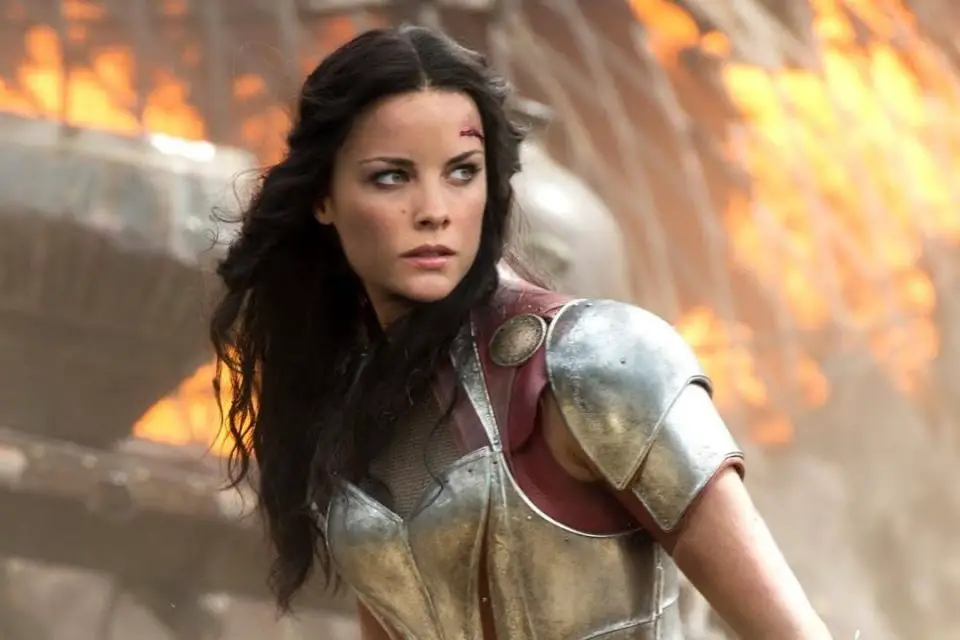 Since Phase 3 began, there has been one Asgardian absent from Thor's corner of the MCU, Lady Sif. But recently actress Jamie Alexander has teased her return in a future Marvel project.
During an Instagram Live, the actress was asked about her time playing the character, notably if she could actually ride a horse while wielding a sword. Alexander noted that she used to but also mentioned she might have to do that again in the future. From there, she was asked what she is currently working on to which she was very hesitant to reveal. Alexander explained that she couldn't say what she was currently working on as she would "cease to exist" if she did so. This is very exciting for fans as Marvel Studios is typically noted as making actors stay hush on their involvement in future projects.
Jaimie Alexander teases the return of Sif? from marvelstudios
READ: Owen Wilson Lands Major Role In Marvel Studios' 'Loki'
Sif has been absent in the MCU since she was last seen in Thor: The Dark World. She was not in Thor: Ragnarok due to scheduling issues between the film and her tv show Blindspot. The series has since been renewed for a fifth and final season that is set to air later this year, but beyond that, her filming schedule has become much more open. What is interesting about Alexander's live stream is that she said she couldn't say what she is currently working on, which could mean she will appear in the upcoming Disney+ series Loki. The show is the only Marvel project currently in production that would make sense for Sif to appear in.
It would be exciting to see Sif's return to the Marvel universe and to see how she has dealt with the events of both Ragnarok and Avengers: Endgame. Not only did many Asgardians die at the hands of Hela, but her friends, the Warrior's Three, were also slain. Now that her people have taken refuge on Earth, it raises the question of where has she been all this time.
Do you think Jamie Alexander will return as Sif in Loki? Are you excited to see the actress return to the MCU? Let us know in the comments below!
Loki hits the Disney+ streaming service in the spring of 2021.
—–
Did you enjoy this article? If so, consider visiting our YouTube channel, where we discuss the latest and greatest in pop culture news.
---
Trending Now