'Birds of Prey' Review: "Colorful And Chaotic With Badass Women"
Posted On February 8, 2020
---
Birds of Prey (and the Fabulous Emancipation of One Harley Quinn) certainly lived up to its title. It was chaotic, messy and super colorful. Being the first female-led team-up movie, it has left its mark in not just the DC extended universe, but for superhero films entirely.
Birds of Prey takes place after Suicide Squad where Harley Quinn is trying to live her life independently since Joker has broken up with her. The audience is reintroduced to Harley's origins and it dives right into Harley's life post-Joker. Harley Quinn has made some very bad decisions that have left her as a target against many people including Black Mask, the main antagonist of this film. Harley finds herself unexpectedly teaming up with a group of women as they fight against Black Mask, who puts a target on a young girl named Cassandra Cain.

We have known since Suicide Squad that Margot Robbie had what it took to be Harley Quinn. Harley Quinn is the star of this film. Margot Robbie has nailed the voice for this character. Her narration throughout the film as she tells her version of the story is so fitting. She's got the look but she has made this character her own. This Harley Quinn was Margot Robbie's Harley Quinn. Call this a hot take, but Margot Robbie is truly one of the few actors that have done so much for a particular character after honing it for themselves.
Let's get one thing straight here, Ewan McGregor as Black Mask was not suitable. He had his potential and even had his moments where he could have changed my mind but truly honing the narcissistic Black Mask was just not there. It fell more than just short. His whole arc in Birds of Prey was lazy and short, to put it bluntly. It was the weakest aspect of this film because otherwise, it could have been close to a solid film.
A recurring theme throughout the film is all of these women being underestimated. As a woman myself there is no better feeling than seeing how surprised one can be at underestimating a person based on their gender. It is a subtle theme that drops hints throughout the film. But once this film ends, the message is loud and clear: these women are complete badasses.

Birds of Prey would not be the movie that it is without its director Cathy Yan. Birds of Prey was Yan's first big film and she did one hell of a job. At first, it might seem a little worrisome to have an under-experienced director direct a big-budget film. But the move genuinely paid off for DC. Yan left her stamp on this film as an Asian American woman. This movie goes to show that female directors have the ability to handle iconic films. It is about time we start giving them a larger platform to show the work they can truly do.
Seeing each of these new characters being introduced, having their fair share of screen time is amazing. Four different women and one little girl who has no choice but to work together to stop Black Mask. All of them colliding is exciting to watch. To see some of my favorite female DC characters like Black Canary and Huntress get their theatrical debut, made me even more pumped. Black Canary was my personal favorite of the group. Jurnee Smollett-Bel as Black Canary was stunning, to say the least. Her aesthetic and even the way this character was presented to the audience was unique to the actress herself and to the film.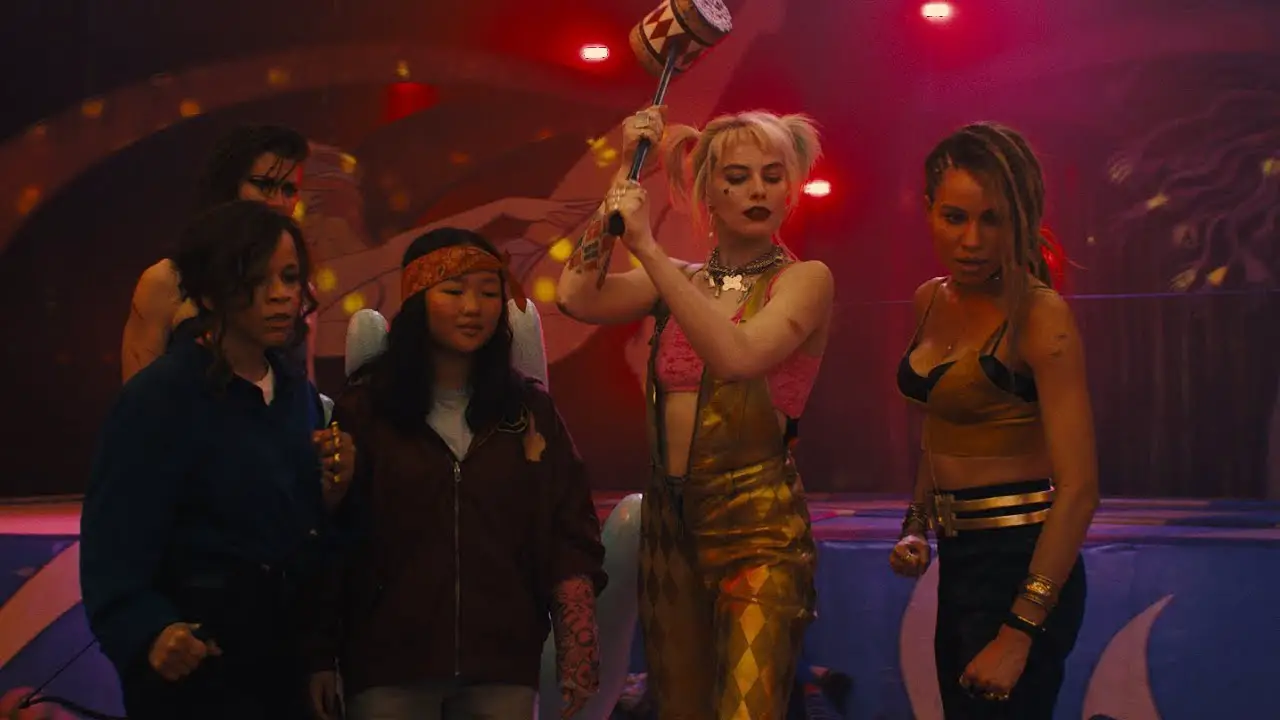 That's the thing that I love about this film, seeing these characters that many us love and know about being changed slightly for a story and that actor/actress truly honoring that character is amazing. I truly believe that is the thing that is underestimated in Birds of Prey and even in Suicide Squad. 
Birds of Prey is fun, entertaining to watch and shows us Harley Quinn is truly the star of it. It focused more on having fun and giving us these really amazing characters than its antagonist or its storyline. Regardless, I enjoyed it and I hope DC will continue to incorporate these badass female characters into more projects in the future. – Jacqueline Lainez
Rate 8/10
Birds of Prey is now playing in theaters. It stars Margot Robbie, Jurnee Smollett-Bell, Rosie Perez, Mary Elizabeth Winstead, Ewan McGregor and Ella Jay Basco. 
---
Trending Now