RUMOR: 'Falcon & The Winter Soldier' Ad Will Air During The Super Bowl
Posted On February 2, 2020
---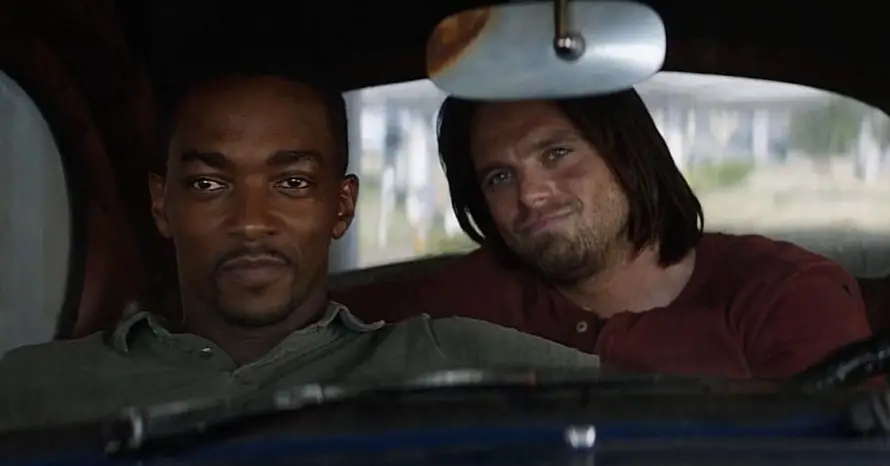 Fans have been anxiously waiting for the first look at Marvel Studios' The Falcon and the Winter Soldier since the series began filming. Luckily based on a new rumor, the first trailer for the show will air tonight during the Super Bowl.
A document has begun circulating online that has a list of all of the ads and trailers that are set to premiere during the big game. It claims that the Falcon and the Winter Soldier trailer will air sometime during the 4th quarter.
Falcon and the Winter Soldier, Trailer Tomorrow from MarvelStudiosSpoilers
Marvel has often premiered trailers for their films during the Super Bowl, so it comes as no surprise they wish to do the same with their first Disney+ series. The show is still in production, so it is currently unknown what will be shown in the ad. Based on the studio's previous Super Bowl trailers, it seems unlikely that it will feature any massive spoilers.
READ: First Look At Wyatt Russell As U.S. Agent In 'Falcon & The Winter Soldier'
The series will see the return of Daniel Brühl's Baron Zemo as Anthony Mackie's Sam Wilson and Sebastian Stan's Bucky Barnes try to navigate a world without Chris Evans' Captain America. Meanwhile, they will also have to deal with a new government-appointed hero, Wyatt Russell's U.S. Agent.
Are you excited for The Falcon and the Winter Soldier trailer tonight? What do you want to see happen on the show? Let us know in the comments below!
The Falcon and the Winter Soldier hits Disney+ in 2020.
Hailing from showrunner Malcolm Spellman, the series stars Anthony Mackie as Sam Wilson, Sebastian Stan as Bucky Barnes, Wyatt Russell as John Walker, Emily Van Camp as Sharon Carter, and Daniel Brühl as Baron Zemo.
—–
Did you enjoy this article? If so, consider visiting our YouTube channel, where we discuss the latest and greatest in pop culture news.
---
Trending Now