Finn's Past Will Be Explored In 'Star Wars: The Rise Of Skywalker'
Posted On December 3, 2019
---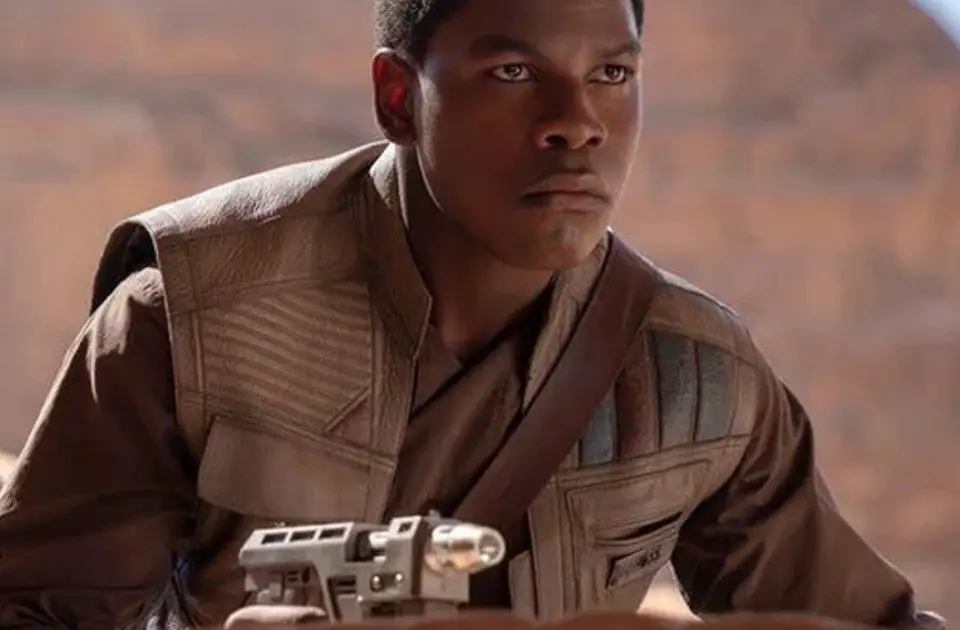 Back in 2015, Star Wars: The Force Awakens introduced the world a former stormtrooper named Finn. Finn chose to stand up for what was right and not do the bidding of the evil and murderous First Order. However, not much is known of the character's origin. He has proven to be loyal to his friends and determined to stop the First Order, but the question remained: where did Finn come from?
During an interview with Vanity Fair, J.J. Abrams, the director of the upcoming film, revealed the sequel trilogy will explore the character's mysterious roots.
"It is part of the story of this one," Abrams said. "And it was alluded to in Episode VII, but there's a bit more light shed on that in this one. I would say that each of the characters gets more light shed on their histories," he added. "I'm not saying we get full, exhaustive downloads on all of their childhoods and every major step that got them to where they are. But there are a lot of questions about Finn's past, about Poe's past, obviously Rey and Kylo, and then some of the new characters we meet."
During The Force Awakens, Finn was hellbent on escaping the wrath of the First Order. The events of 2017's Star Wars: The Last Jedi was willing to risk his own life to destroy the First Order's stronghold. His place among the team is a prominent one. However, fans have clamored to know his true parentage.
Finn's past is a recurring theme within the trilogy. For example, Maz Kanata told Finn that she has seen his eyes before. With the return of Lando Calrissian, many fans hope that he will be revealed as Finn's long-lost father.
What do you think? Are you looking forward to learning Finn's past? Sound off in the comments below!
Star Wars: The Rise of Skywalker arrives in theaters on December 20, 2019.
The film stars Daisy Ridley, Adam Driver, John Boyega, Oscar Isaac, Lupita Nyong'o, Domhnall Gleeson, Kelly Marie Tran, Joonas Suotamo, Billie Lourd, Naomi Ackie, Richard E. Grant, Keri Russell, Mark Hamill, Anthony Daniels, Billy Dee Williams, and Carrie Fisher.
---
Trending Now