General Leia Was Originally Going To Be The Last Jedi In 'The Rise Of Skywalker'
Posted On November 7, 2019
---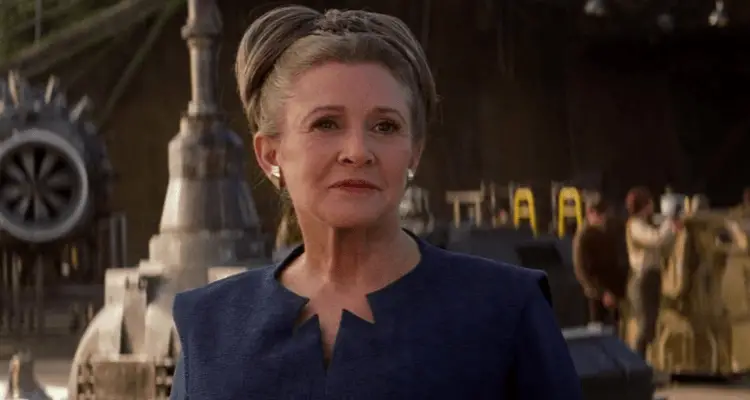 Nearly three years after her passing, Carrie Fisher's legacy has continued to live in through the memories of her work. Her iconic Star Wars character Leia will appear one last time for the franchise this winter. However, according to her brother Todd Fisher, The Rise of Skywalker would have introduced a new version of the former princess.
Speaking with Yahoo Entertainment, Todd explained that his late sister was going to play a big role in the saga's 9th film.
"She was going to be the big payoff in the final film," Fisher said. "She was going to be the last Jedi, so to speak. People used to say to me, 'Why is it that Carrie never gets a lightsaber and chops up some bad guys. Obi-Wan was in his prime when he was Carrie's age!"
Since 2015's The Force Awakens, Leia was the hard-nosed general of The Resistance against The First Order. She led her forces to reclaim the map to Luke Skywalker and turn the tide of the war. However, she would lose her first love Han Solo, who was slain by their son Kylo Ren. During 2017's The Last Jedi, Leia is blasted to space by a Kylo-piloted Tie Fighter. However, she uses the Force to float her way back to the ship and survives her time exposed in space. This moment, perhaps, teased the future of Leia's Force abilities.
If Todd Fisher is correct, then Leia likely would have got her hands on her father Darth Vader's lightsaber and took the fight to the Dark Side in the upcoming film. Unfortunately, her death came before production even began. Director J.J. Abrams was adamant about including General Leia in the film so LucasFilm has been able to reuse old footage of the actress. Fisher goes on to reveal details about that process as well.
"They had eight minutes of footage," Fisher said. "They grabbed every frame and analyzed it… and then reverse-engineered it and [got] it into the story the right way. It's kind of magical."
Carrie Fisher has been a staple of pop culture since she first appeared in 1977's Star Wars: A New Hope. Her death, which occurred shortly after the passing of her mother Debbie Reynolds, left a hole that cannot be filled. Thankfully, it appears the character will indeed have a fitting conclusion come December.
What do you think? Would you like to have seen Leia wielding a lightsaber? Sound off in the comments!
Star Wars: The Rise of Skywalker arrives in theaters on December 20, 2019.
The film stars Daisy Ridley, Adam Driver, John Boyega, Oscar Isaac, Lupita Nyong'o, Domhnall Gleeson, Kelly Marie Tran, Joonas Suotamo, Billie Lourd, Naomi Ackie, Richard E. Grant, Keri Russell, Mark Hamill, Anthony Daniels, Billy Dee Williams, and Carrie Fisher.
---
Trending Now