Bushman To Appear In Marvel's 'Moon Knight' Series
Posted On November 29, 2019
---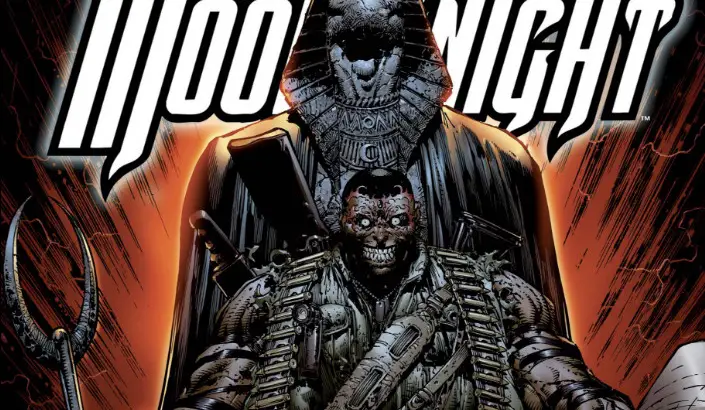 It appears that Marvel Studios has decided on a villain for one of their upcoming Disney+ series. As first reported by ComicBook.com, Bushman is set to appear in the highly anticipated Moon Knight. 
This news seemingly confirms that the series will focus on Marc Spector's origin story as Bushman played an integral part in the mercenary adopting the identity of Moon Knight.
Raoul Bushman first appeared in Moon Knight #1 in 1980, from Doug Moench and Bill Sienkiewicz. Bushman worked as a mercenary with Spector as his right-hand man. When the villain tried to kill Dr. Peter Alruane and his daughter Marlene Alraune in order to steal Egyptian gold, Spector tried to stop him, but was beat within an inch of his life. While struggling to survive, he encountered the spirit of Khonshu and took on the monicker of Moon Knight.
READ: The Russo Brothers Have Expressed Interest In Marvel's 'Moon Knight'
The villain has no superpowers but is an expert in guerrilla warfare and is skilled with most conventional firearms. He is in peak physical condition and has stood his ground against the physically superior Moon Knight in the past.
It's easy to see why Marvel Studios would choose to use Bushman in Moon Knight based on the character's past in the comics. As of now, there is no information on who Kevin Feige and Co. are looking to portray the character.
Are you excited to see Bushman in Moon Knight? Who do you want to play the character in the Disney+ series? Let us know in the comments below!
—–
Did you enjoy this article? If so, consider visiting our YouTube channel, where we discuss the latest and greatest in pop culture news.
---
Trending Now