'The Proud Family' Revival Coming To Disney+
Posted On November 27, 2019
---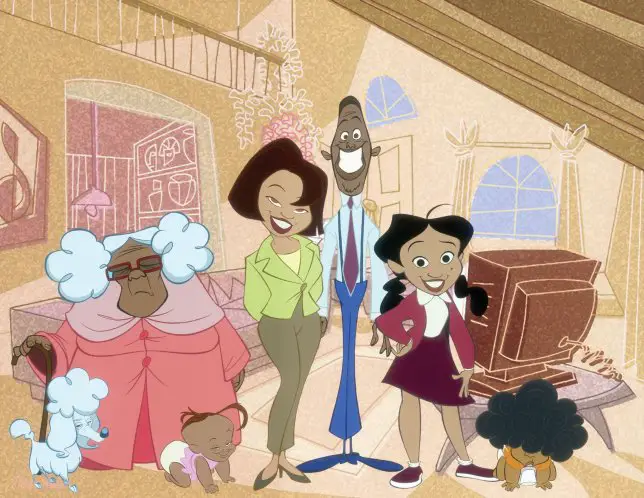 One of the most influential animated series produced by the Disney Channel is on its way to Disney+. The Proud Family will begin production on new episodes beginning in February, according to Jo Marie Payton, who voiced Suga Mama in the original series.
During a conversation with other famous TV parents, Payton revealed that she was getting back in the booth to reprise her role. When the panel's host, Hustlers star KeKe Palmer, asked about the eccentric Suga Mama, Payton responded "yeah, Suga's large and in charge. That's all I've got to say — except for Suga Mama will be doing some new episodes come February."
A slew of ongoing speculation has been running rampant on social media for months that Disney+ would revive the series. Additionally, Tommy Davidson, the voice of Oscar Proud mentioned a revival earlier this year during an interview.
Running from 2001-2005 on The Disney Channel, The Proud Family starred Kyla Pratt as fourteen-year-old Penny Proud. As she tries to gain her independence and faces typical teenage experiences in junior high she receives help from her parents, Trudy and Oscar. However, her grandma, Sugar Mama provides comedic moments along the way. The series featured an all African-American family and touched on Black history in America. Additionally, episodes highlighted the traditions of Kwanzaa and Muslim-Americans. It won a bevy BET, Image and Annie Awards.
What do you think? Would you tune in for new episodes of The Proud Family?
---
Trending Now