'Watchmen' Star Tim Blake Nelson Was Supposed To Play The Leader In Three MCU Movies
Posted On November 23, 2019
---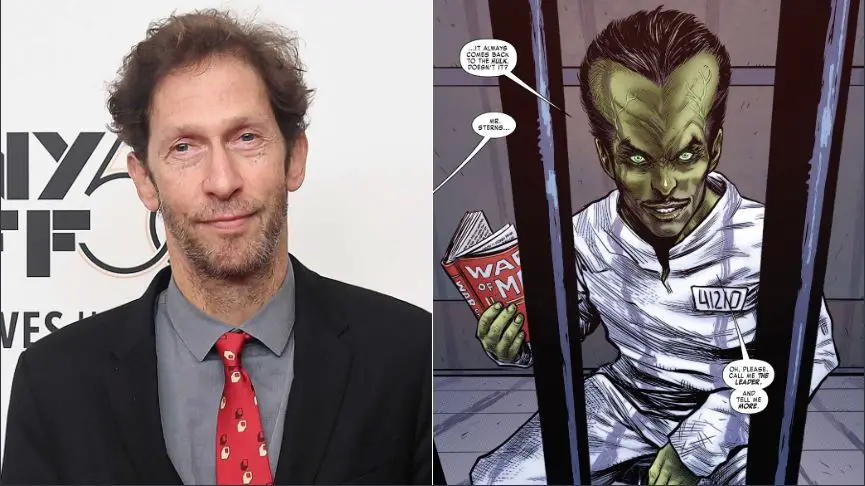 Tim Blake Nelson currently appears as Looking Glass in HBO's critically acclaimed Watchmen series. However, his first venture in the comic book world was 2008's The Incredible Hulk. His character, Dr. Samuel Sterns, played a big role in helping Edward Norton's Bruce Banner to cure his gamma radiation. However, following an explosion during an encounter with Tim Roth's Emil Blonsky, an open wound on Sterns' head was exposed to Banner's blood.
This moment teased the future of one of Marvel's most villainous masterminds, The Leader. During a recent conversation with GQ, Nelson revealed that the plan for his character was more extensive than it turned out to be.
"I got called down to the lobby of the Mercer Hotel to meet Louis Leterrier and Gale Ann Hurd, who's a producer. They said, 'We want you to play this science character,' and I'd read the script," Nelson explained. "He was a wildly eccentric guy, mainly in the second half of the movie. I thought that was interesting because I haven't been in one of these movies before and they said, 'Well, you're going to become the villain in the next movie, so you'll basically be signing up for three movies and you're going to be this character called The Leader.' And I thought 'Oh my God, this is fantastic.'"
However, 2008 would be the last time fans saw Nelson in this role. The character would appear one last time during The Avengers Prelude: Fury's Big Week, the tie-in comic for 2012's The Avengers.
The Incredible Hulk is one of the most polarizing inclusions in the MCU. Mark Ruffalo would take over the role of Bruce Banner from Edward Norton and continue to play the character for years. However, William Hurt, who played General Ross in the film, reprised his role in recent years. Additionally, Full Circle heard rumors of Liv Tyler reprising her role as Betty Ross in Disney+'s She-Hulk series. These are all signs that the door is open for The Leader to return one day.
What do you think? Would you like to have seen Nelson return in that role? Sound off in the comments below!
---
Trending Now