RUMOR: The CW's 'Superman & Lois' Series Will Feature Superboy & Damian Wayne
Posted On November 19, 2019
---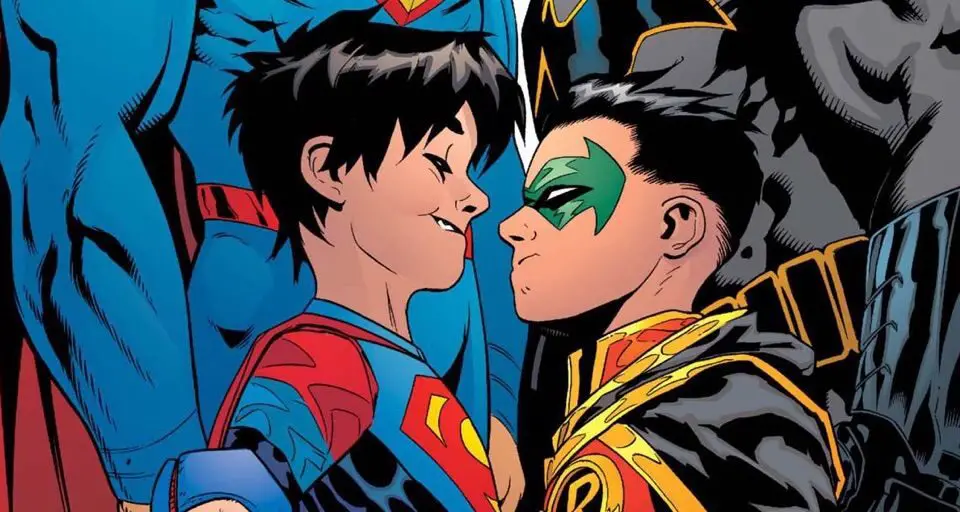 Last month, The CW announced that it was developing a Superman-centric series set in the Arrowverse. Starring Tyler Hoechlin as Clark Kent and Elizabeth Tulloch as Lois Lane, Superman & Lois is set to begin production early next year. As first reported by Thomas Polito for Geeks Worldwide, the upcoming series just might also include the Super Sons: Robin and Superboy.
The couple will reportedly give birth to a son in the upcoming Crisis On Infinite Earths crossover. That child would reportedly have a speedy aging process and appear in the shape of Superboy on Superman & Lois. Additionally, producers have their eye on bringing in Damian Wayne, the estranged son of Bruce Wayne, for a recurring role.
According to Polito, new Superman & Lois character breakdowns for "Matthew" and "Ethan" have provided more fuel to the fire for these rumors. Matthew, perhaps a codename for Superboy, is "clean-cut, modest and kind-hearted, with an aw-shucks attitude that somehow doesn't seem dated. He is also a three-sport athlete who's already garnering attention from college and pro-scouts." Additionally, Ethan, likely a codename for Damian Wayne, is also "14-years old and caucasian, but has a young Leonardo DiCaprio quality and inherent darkness to him. Ethan is wildly intelligent, but his mercurial temperament and social anxiety limit his interactions with people."
Superboy AKA Jonathan Samuel Kent debuted within the pages of DC Comics in 2015. He is the half-human/half-Kryptonian son of Superman & Lois Lane. He has fought by the side of Superman and as a member of the Teen Titans as a formidable force to be reckoned with. Additionally, The Conner Kent version of Superboy currently appears DC Universe's Titans, played by Joshua Orpin. Damian Wayne debuted in 2006. Raised by Talia al Ghul and the League of Assassins, Wayne is self-important and violent. However, since then, he has served as Robin alongside Batman and starred in a bevy of DC animated feature films as a member of the Batman Family.
The CW is in a season of change. Its flagship series Arrow is currently int he midst of its final season. Moreover, the upcoming Crisis on Infinite Earths crossover promises to be an absolute game-changer for the shared TV universe.
What do you think? Would the addition of the Super Sons garner more interest for you in the Superman & Lois? Sound off in the comments below!
Here is the full schedule for Crisis On Infinite Earths:
Supergirl: Sunday, Dec. 8 at 8/7c
Batwoman: Monday, Dec. 9 at 8/7c
The Flash: Tuesday, Dec. 10 at 8/7c
Arrow: Tuesday, Jan. 14 at 8/7c
DC's Legends of Tomorrow: Tuesday, Jan. 14 at 9/8c
—–
Did you enjoy this article? If so, consider visiting our YouTube channel, where we discuss the latest and greatest in pop culture news. Recently, we reviewed the eleventh episode of DC Universe's Titans Season 2. Check it out below:
---
Trending Now