'Joker': Deleted Scene Confirms Zazie Beetz's Sophie Is Still Alive
Posted On November 5, 2019
---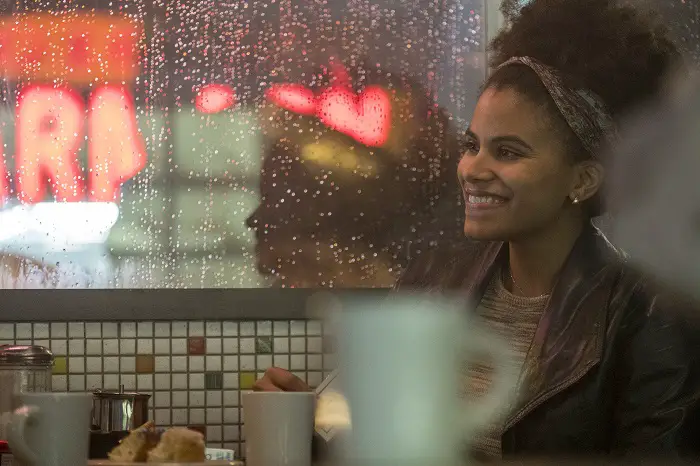 Last month, fans flocked to theaters to see what Full Circle's own James Preston Poole has referred to as "the best movie to be based on a comic book." However, Joker left viewers with more questions than answers. One big question was whether or not Joaquin Phoenix's Arthur Fleck killed his neighbor Sophie, played by Zazie Beetz. During a conversation with IndieWire, director Todd Phillips revealed that a scene confirming the fate of her character was deleted from the film's final cut.
"He doesn't kill her, definitively," Phillips said. "As the filmmaker and the writer I am saying he doesn't kill her. We like the idea that it's almost like a litmus test for the audience to say, 'how crazy is he?' Most people that I've spoken to think he didn't kill her because they understand the idea that he only kills people that did him wrong. She had nothing to do with it. Most people understood that, even as a villain, he was living by a certain code. Of course he didn't kill this woman down the hall."
Phillips goes on to explain that the script included a cutaway during Arthur's interview with Robert De Niro's Murray Franklin that showed Sophie watching the show from home. This would have given fans the definitive answer to whether or not he harmed her, or worse. Phillips claims he cut the scene because it was his goal to have the film be solely from Arthur's point of view.
Throughout the events of the film, it appears Arthur forms a romantic relationship with Sophie. They go on several dates and even share a sexual moment during the first act. However, during the downward spiral of Fleck, it is revealed that much of the film seen so far was not real. Fleck enters Sophie's apartment after murdering his adoptive mother in the hospital and she is visibly afraid. The scene, as it is, cuts from Sophie asking him to leave to Arthur alone in his own apartment. Understandably, this lead fans to speculate that he killed both her and her young daughter. Thankfully, Fleck spared their lives as he continued his murderous rampage.
Currently unknown is whether the deleted scene will be included in the film's digital and Blu-ray release or not. Regardless, the confirmation from the director himself should ease the minds of Sophie fans. This revelation could also leave the door open for Beetz to appear in a future DC film. Perhaps bridging the gap between Joker and the larger cinematic universe.
Joker's commercial and critical success has been undeniable. It has become the first R-rated film in history to gross over $900 million worldwide. Additionally, film experts have also predicted it could win big this awards season.
What do you think? Do you wish this scene was kept in the film? Let us know in the comments below!
Joker is now playing in theaters.
The film stars Joaquin Phoenix, Robert De Niro, Zazie Beetz, Frances Conroy, Brett Cullen, Shea Whigham, and Bill Camp.
---
Trending Now