13 Slashers Through the Ages: 'Halloween' (1978) Review
Posted On October 31, 2019
---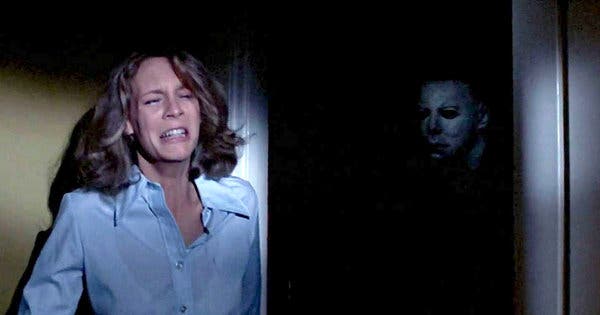 Between October 19th and Halloween, we at Full Circle Cinema will be celebrating 13 days of slashers. Tonight is the end of our series and the turning of a new month. It's sad to see such a beautiful month end in the blink of an eye. It all happens in an instant. It's like when the theater lights turn back on, and nothing is left but the fading memory of what had previously painted the silver screen in beautiful color. Let's enjoy every second we have left of Halloween, make most of every moment, and stretch time as far as a second will allow as we step into Carpenter's classic, aptly named for today, Halloween.
While Carpenter's Halloween is one for the record books, it is quite literally, the only slasher/horror film I've seen to date. It took me three days to watch it, and honestly, I am fearful to return to it! Our slasher of the day is one Michael Myers, and Halloween follows him from October 31, 1963, to October 31, 1978. While we don't cover all fifteen years, we do cover the first Halloween, as well as October 30-31 1978. The highlight for me was the music. A daunting composition, it was all I could hear for a week. The most frustrating part was, in fact, Michael himself. I will cover this more below, but I will preface my argument with the fact that I love criminal psychology.
John Carpenter actually directed and composed the film. Carpenter seems uniquely qualified for this film, with having every idea of what was going to happen. He had utter confidence in his work as well, taking no fees at the start of production. He created a fear meter for Jamie Lee Curtis (Laurie) to help develop her reactions to certain scenes and gave Nick Castle (Myers) mostly walking instructions, with no intent behind his acting. The fear meter was actually a very good idea and helped lead the film. Most films and TV shows are not shot in sequence, and so it would be hard for actors to build fear as they film. The directions presented to Castle in lie my frustration.

Castle plays a hauntingly creepy Michael Myers. But Myers seems to have no motivation. He kills his sister at the age of six, and finds Laurie dropping keys off and decides randomly to stalk her. They may look alike, but that should be clearly stated. It did not appear at all like Myers had any reasoning for what he was doing, and Carpenter's directions to Castle seem to back that up. Castle asked what was Myers' motivation for a scene in Halloween (I cannot find which one), and Carpenter told him it was to "walk from one marker to another and not act".
As much as I enjoy criminal psychology, Carpenter's instruction leaves me puzzled. Most films invoke the why, be it mental illness, revenge or another reason. The fact that the film involves a psychologist who only states Myers' reasoning is pure evil is the killing blow. Yes, it was 1978, but I know several psychologists, who always can come up with a reason for why someone did what they did. There is never an attribution to good or evil.
Carpenter's score, while simple, does the proper work. It is one of the film's strongest assets, as is Curtis. This is Curtis' debut film, and she really does some awesome work. I honestly have no idea how she didn't walk off the set because of Halloween and quit acting in general. I do wish there was more with her character in this film, as she feels improperly developed, especially for there to be eleven installments in this franchise.

The horror is tasteful in this movie. I screamed six or seven times while watching, but still enjoyed the fact that there wasn't blood spewing everywhere. Jump scares will never be my thing though. The runtime did feel a bit draggy, where there probably could have been one less freaky, unmotivated murder to get to the finale. It could have bettered the taste in my mouth, making me less likely to puke after the movie was done.
All in all, Halloween started what is the slasher film today. It represents to most what a good horror film should be. However, if you're like me, and horror films in general just aren't your cup of tea, best stay away. But removing that factor, a huge downfall is the declaration of Michael Myers as pure evil. A defining motive would have raised the score on this immensely for me. It frightens me more than anything that man can do anything, without reason. What about you? –Katie Gilstrap
Rating: 4.5/10
Halloween (1978) is available on Blu-ray and Digital HD.
The film stars Jamie Lee Curtis, Donald Pleasence, Nick Castle, Tony Moran, P.J. Soles, Nancy Kyes, Charles Cyphers, Kyle Richards and Brian Andrews.
---
Trending Now