Dwayne Johnson's 'Black Adam' To Start Filming July 2020
Posted On October 18, 2019
---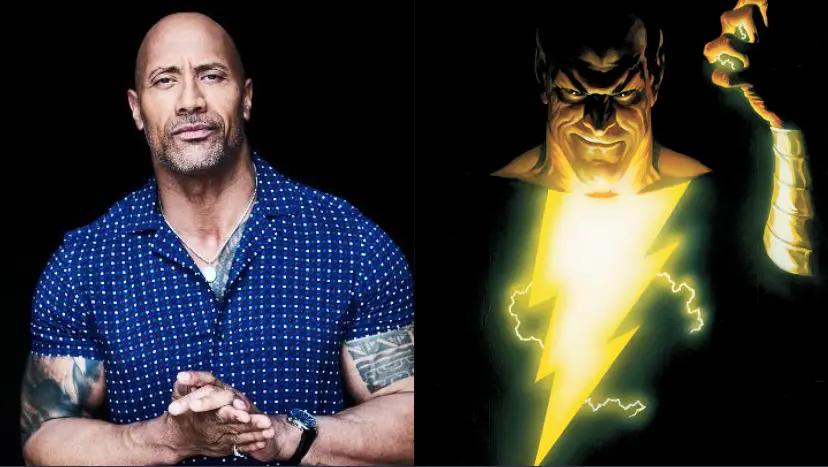 It's been years since it was first announced that Dwayne 'The Rock' Johnson was cast as the DC antihero Black Adam for a solo film. In fact, it's been so long, many fans forgot it was even happening. Earlier today, the 10-time WWE Champion revealed that there is still life to the project and filming will begin next summer.
The announcement came in the form of a tweet from the highest-paid actor of 2018.
Very cool man, thank you.
Amazing detail.
This project has been with me for over 10yrs🖤⚡️
Production begins this July.
Appreciate the support. #blackadam #dc https://t.co/h8TPXMbcTx

— Dwayne Johnson (@TheRock) October 18, 2019
This spring, Shazam! hit theaters and grossed $364.5 million worldwide. The Zachary Levi-led film was critically acclaimed as one of the most fun DC films in recent memory. However, many fans noticed the lack of Black Adam connections. Shazam and Black Adam are so intertwined within the pages of DC Comics, it was odd for the film to not even mention the latter.
However, The Rock and DC jointly decided to keep Black Adam's rich origin story separate from Shazam!. Regardless, both films are set within the greater DCEU.
Black Adam will be produced by Warner Bros, New Line Cinemas, and The Rock's Seven Bucks Productions.
What do you think? Are you excited for The Rock to suit-up as Black Adam? Let us know in the comments below!
---
Trending Now