The Knights Of Ren's Identities Will Not Be Revealed In 'Star Wars: The Rise Of Skywalker'
Posted On October 11, 2019
---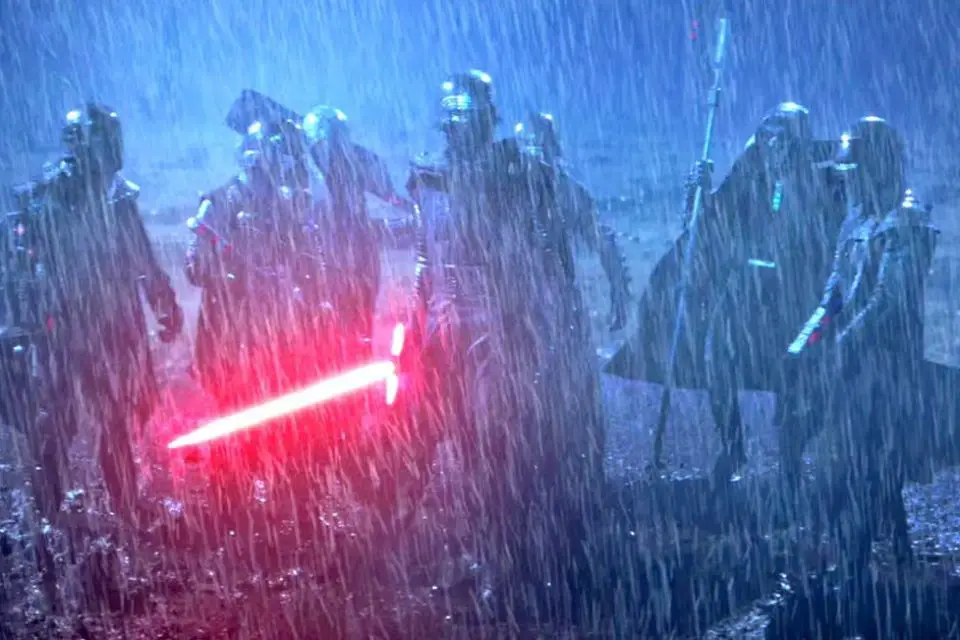 It appears another mystery set up in Star Wars: The Force Awakens could be left unresolved. According to Screenrant, via the Ultimate Star Wars edition, the Knights of Ren will not reveal their identities in The Rise of Skywalker.
In The Force Awakens, the Knights of Ren made their first appearance in Rey's vision when she touched Luke Skywalker's lightsaber on Takadona. Rey witnessed Kylo Ren cutting down an enemy warrior while leading the knights in a charge into battle.
READ: Marvel Studios President Kevin Feige Developing New 'Star Wars' Film
A new description from the Ultimate Star Wars edition also revealed some details about the villainous group:
"The Knights of Ren are Kylo Ren's most deadly and mysterious servants. With their bodies encased in rusty, battered armor and their faces permanently concealed beneath ominous masks – echoing that of the new Supreme Leader himself – even their species remains a mystery. What is obvious to anyone who witnesses them in action is that their fighting skills and martial prowess are without equal. Each Knight is armed with a lethally effective and unique weapon, suited to either long range or close-quarter combat."
It is certainly a possibility that Lucasfilm could be holding back crucial details about the unknown species of the Knights of Ren. Perhaps the franchise is saving the reveal for the movie when it comes out in December. Although, with more future projects on the way in the Star Wars franchise, it would not be surprising if they decide to explore more about the species down the road in another film or on Disney+.
Are you excited to see the Knights of Ren return in The Rise of Skywalker in December? Let us know in the comments below!
Star Wars: The Rise of Skywalker hits theaters, December 19.
The film stars Daisy Ridley, Adam Driver, John Boyega, Oscar Isaac, Lupita Nyong'o, Domhnall Gleeson, Kelly Marie Tran, Joonas Suotamo, Billie Lourd, Naomi Ackie, Richard E. Grant, Keri Russell, Mark Hamill, Anthony Daniels, Billy Dee Williams, and Carrie Fisher.
---
Trending Now