'Family Guy' & 'American Dad' Will Not Be Available On Disney+
Posted On October 3, 2019
---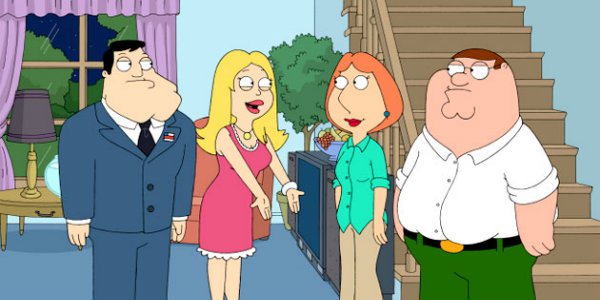 Since the ink dried on the deal between 21st Century Fox and Walt Disney Studios, the latter has touted the exclusivity of several former Fox properties. However, as first reported by Deadline, two of Fox's most popular animated shows, Family Guy and American Dad, will not join The Simpsons on Disney+.
During an interview with Disney CEO Bob Iger, the executive was asked about the two Seth MacFarlane-created shows and their inclusion on the upcoming streaming service. His answer? "No."
This may come to a surprise to fans who were looking forward to viewing the adult-themed shows on Disney+. However, both shows are already available on Hulu. Hulu is owned by Disney.
This might not necessarily a bad thing as Disney is working to produce a bevy of original content for the streaming service. While it has been known that The Simpsons would appear on Disney+, it has largely been forgotten as fans gear up for the launch date.
READ: 'Solo: A Star Wars Story' Spinoff Series Supposedly In The Works At Disney+
Regardless, Disney+ is set to be a groundbreaking service. Subscribers are virtually guaranteed to find something for them.
What do you think? Will you miss Family Guy and American Dad on Disney+? Let us know in the comments!
Disney+ launches on November 12.
---
Trending Now