First Look At Audrey Marie Anderson As Harbinger In 'Crisis On Infinite Earths'
Posted On October 2, 2019
---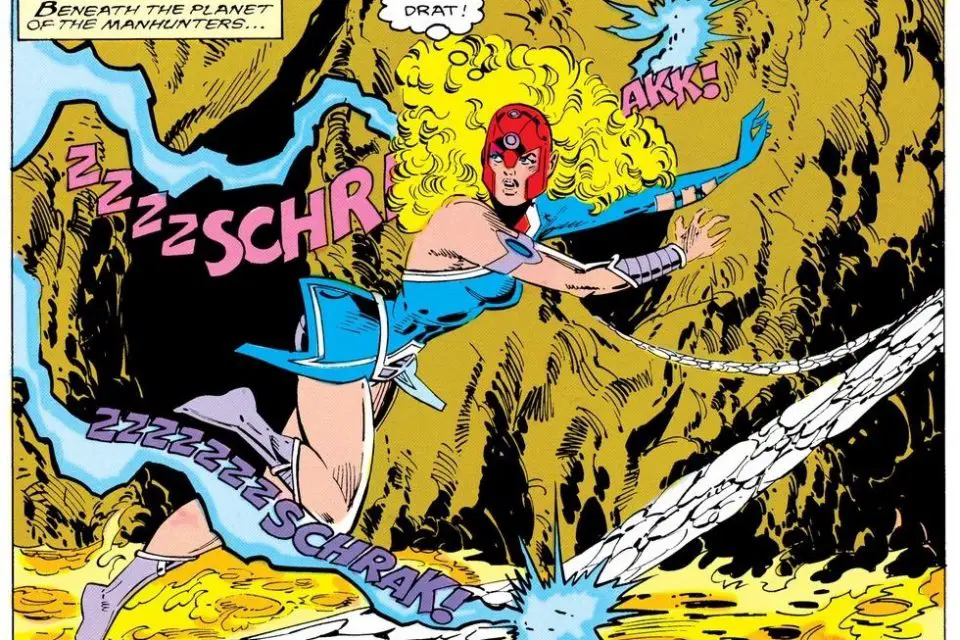 The epic crossover event that the Arrowverse has been building to is nigh. In just a few short weeks, all of the heroes from The Flash, Arrow, Black Lightning, and more will collide and team-up to take on unimaginable threats to the multiverse. As first revealed by ComicBook, Arrow veteran Audrey Marie Anderson is set to suit up as Harbinger during the Crisis On Infinite Earths event.
Anderson, who has previously appeared on Arrow as ARGUS agent Lyla Michaels. However, this time around she will be appearing as Harbinger, a vital piece of the original Crisis On Infinite Earths comic event. Take a look at the official image below:
In the pages of DC Comics, Harbinger is a superheroine with the ability to self-duplicate, materialize energy, and possesses superhuman strength. As a baby, she is taken in by The Monitor and raised as his daughter. Eventually, she is possessed and attempts to murder her quasi-father.
The Monitor, portrayed by LaMonica Garrett, has been a big part of the Arrowverse since last year's Elseworlds crossover. It makes sense that his background would come into play given the expected size of his involvement in Crisis on Infinite Earths.
What do you think of the Harbinger's look? Let us know in the comments below!
Here is the full schedule for Crisis On Infinite Earths:
Supergirl: Sunday, Dec. 8 at 8/7c
Batwoman: Monday, Dec. 9 at 8/7c
The Flash: Tuesday, Dec. 10 at 8/7c
Arrow: Tuesday, Jan. 14 at 8/7c
DC's Legends of Tomorrow: Tuesday, Jan. 14 at 9/8c
---
Trending Now