'Arrow' Spinoff Featuring Mia Smoak & The Canaries In Development At The CW
Posted On September 24, 2019
---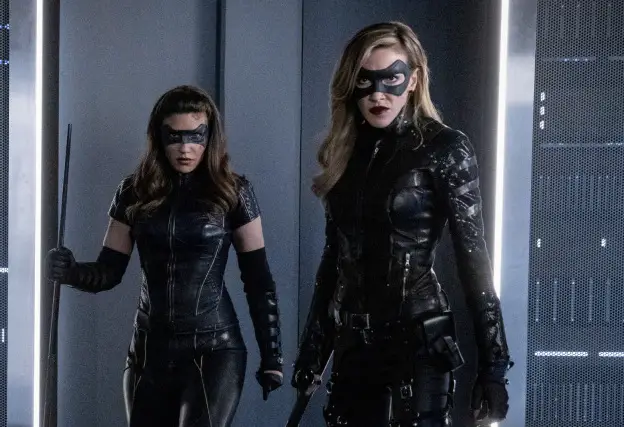 It was previously reported that Arrow star Katie Cassidy Rodgers pitched an all-female superhero show to The CW. Now it looks like that dream is coming true. As first reported by The Wrap, The CW is developing an Arrow spinoff starring Oliver Queen's daughter Mia Smoak and the Canaries.
This fall, The CW will air its 8th and final season of Arrow. This series was the beginning of what would grow into a multi-series DC universe on the channel. It has grown so big that characters from all 6 DC shows will collide in the upcoming Crisis On Infinite Earths crossover. However, it appears that characters who played in big part in Oliver Queen's story will live on long after its series finale.
The new series will reportedly star Katherine McNamara and take place decades in the future. The extremely talented actress appeared during season 6 of Arrow Mia Smoak, the daughter of Oliver Queen and Felicity Smoak. McNamara will be joined by Arrow regulars Katie Cassidy and Juliana Harkavy. These two have played different incarnations of the Black Canary. Cassidy played Laurel Lance until Arrow season 4 when the original Black Canary died. She then returned as an Earth 2 doppelganger known as the Black Siren. Additionally, Harkavy plays Dinah Drake, the new Black Canary, in the most recent episodes of the series.
The new spinoff series will begin laying the groundwork over the course of season 8 of Arrow. This adds even more depth what will be added to the final series as it prepares to say goodbye and take part in the ambitious 5-episode crossover.
Greg Berlanti, Sarah Schechter, Beth Schwartz, Marc Guggenheim, Jill Blankenship, and Oscar Balderrama will serve as executive producers and writers for the new series.
What do you think? Are you excited that the Arrow legacy will live on long past its series ends? Let us know in the comments below!
---
Trending Now