Stephen Amell & David Ramsey Tease The Final Season Of 'Arrow'
Posted On September 13, 2019
---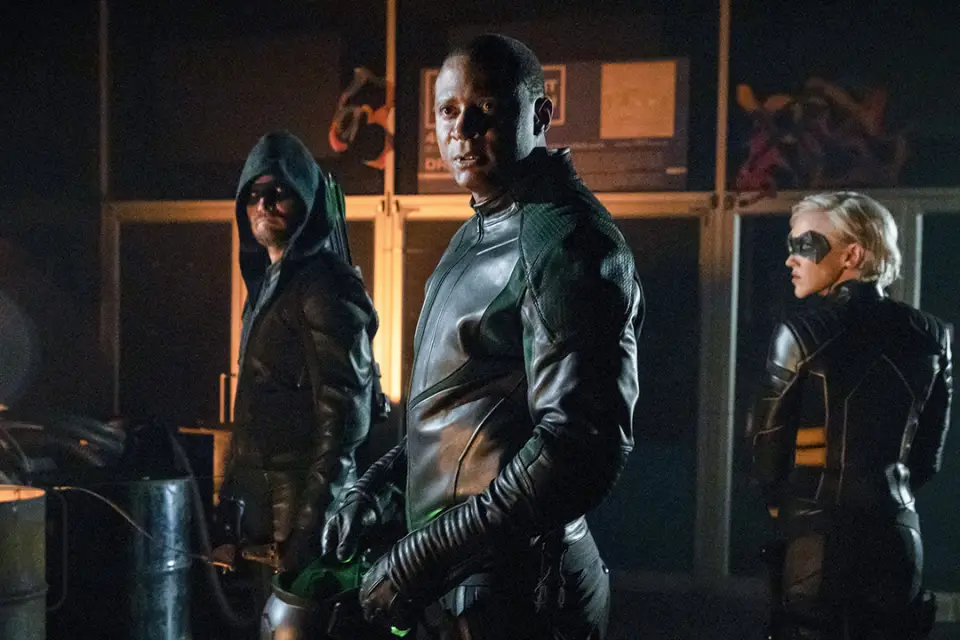 As we move closer to the final season of Arrow on the CW Network, Stephen Amell and David Ramsey teased what is coming for Season 8. During an interview with EW, Ramsay revealed his character will be joining Oliver Queen in a mission to save the world in the show's final outing.
During last year's annual crossover, Oliver made a deal with the Monitor, played LaMonica Garrett, in efforts to save his friends from dying. At the end of Arrow Season 7, we saw Oliver make his final goodbyes to his family and team as the Monitor came to collect him for the mission. Ramsey dropped some hints of how the story will be told:
"Diggle is as he should be. At Oliver's side. That's how we begin this season. And ultimately, that's how we end it."
Joining Oliver and Diggle on their final mission is Earth-2's Laurel Lance, played by Katie Cassidy Rodgers. Cassidy Rodgers has had quite the journey throughout the show. We saw her as Earth-1 Laurel Lance who became the Black Canary before she died. Then we were introduced to Lance's doppelganger, the Earth-2 version where she played the villain, Black Siren. By the end of Season 7, we saw Black Siren eventually become an ally of the Arrow team. Ramsay revealed that with Cassidy Rodgers joining the mission, we will see a unique version of the trio that we haven't seen before:
"Their dynamic is incredible. A good chunk of what we're doing will be with the three of them in a way that they haven't been before."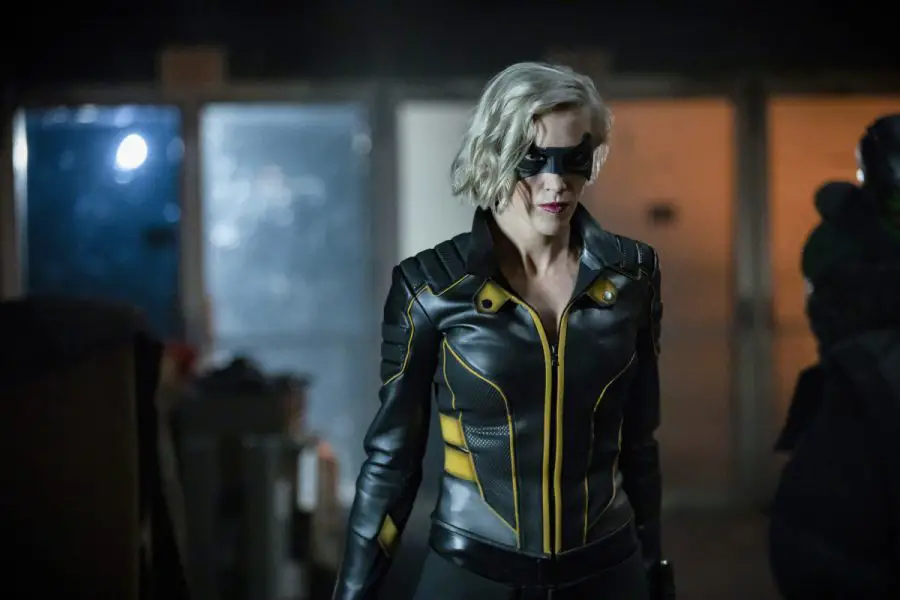 READ: Major Arrowverse Character May Be Joining The Cast Of 'Legends Of Tomorrow'
Amell spoke highly about Laurel joining Oliver and Diggle on his journey in the show's final season:
"I've loved our scenes in the first two episodes. I thought it was important at the end of season 7, us shaking hands and Oliver saying thank you. It was scripted to the group, but I wanted to make sure, going into season 8, that it was actually to her and that they shook hands, because as character, I purposefully never called her Laurel until that moment. So her being [in] the mix this year, it's been a lot of fun. I think she's nailing it."
Executive producer Marc Guggenheim mentioned that final episodes of Arrow will see the Green Arrow visit important moments from throughout the series across the previous seasons. Lastly, Amell revealed that each of the episodes will cater to or revisit specific moments that allowed Queen to truly become the hero he was destined to be:
"Episode 1 is like season 1, episode 2 is about a very specific part of season 3. Episode 3 is about a very specific part of the latter half of season 3. Every episode feels like an event. It feels like a limited series."
It is surreal that Arrow is ending after 8 years. With Amell and Ramsay teasing what will occur for the final season, fans may get a proper goodbye to the oldest character in Oliver Queen as the Green Arrow. Fans saw a character who started his mission alone. Since then, Queen has helped introduced new characters, new superheroes, and new franchises. The Green Arrow will be leaving the Arrowverse family in a better place for the future.
Are you excited to see the final season of Arrow? Be sure to let us know in the comments below!
Arrow premieres on October 15th on The CW.
---
Trending Now