Paramount Studios Gives The Green Light For 'Face/Off' Reboot
Posted On September 12, 2019
---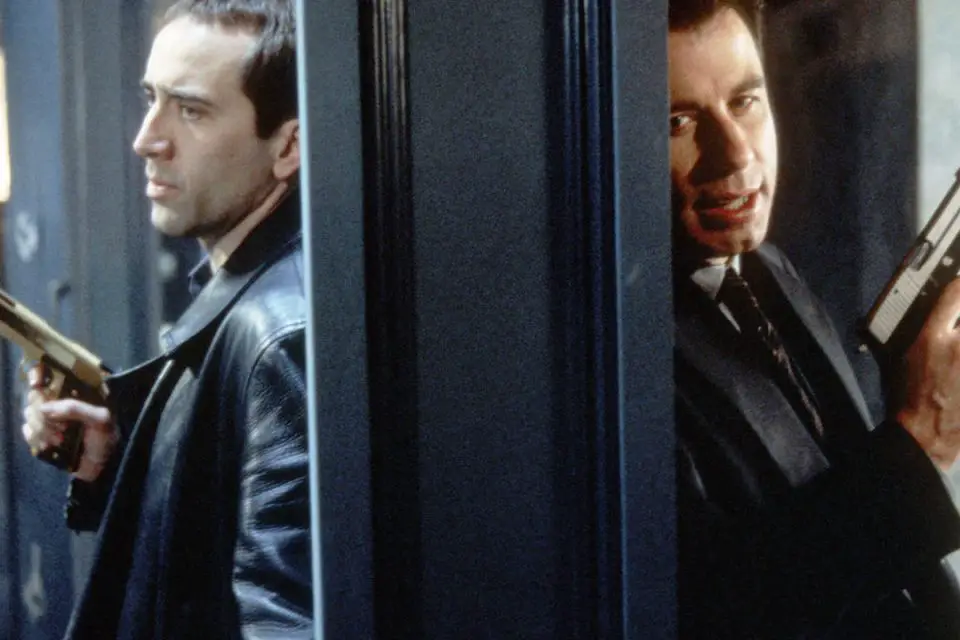 Face/Off, starring Nicolas Cage and John Travolta, made its debut in theaters in 1997. The film went on to make $245 million at the worldwide box office. According to Deadline, Paramount Studios has given the green light to make a reboot with a new cast.
In the 1997 film, Travolta played FBI agent Sean Archer, while mourning the loss of his son, goes on a revenge mission to find his killer, Castor Troy, played by Cage. Archer undergoes facial transplant surgery and takes the face of Troy so he could go to prison and find out what are Troy's plans for a future bomb attack. The strategy backfires as Troy woke up with the face of Archer and decides to taunt the FBI agent by threatening to take over his home life. The film later became director John Woo's biggest original hit of his career.
READ: Cillian Murphy In Talks To Star In Paramount's A Quiet Place Sequel
Oren Uziel, best known for writing 22 Jump Street and The Cloverfield Paradox, will be penning the script for the reboot. Neal Moritz will serve as a producer while David Permut will be executive producing the film. This is not the first time that Paramount has done a reboot for their film properties.
Not only has Paramount continued to give life to the Mission Impossible franchise, but Top Gun will be getting a sequel. Top Gun: Maverick will arrive in theaters in 2020. With Face/Off getting a reboot, this opens up the opportunity for Paramount to dive into their film library and give some of their old films some new life in the modern era.
Do you want to see Paramount Studios do a reboot for Face/Off? Let us know in the comments below?
---
Trending Now