Salma Hayek Says Ajak Will Be A Mother Figure In 'Eternals'
Posted On August 27, 2019
---
This past weekend at the D23 Expo, Marvel Studios made a series of announcements during their panel. Among the reveals, Marvel officially announced their full cast for Eternals.
While speaking to ET at D23, Salma Hayek, alongside co-stars Lia McHugh, and Don Lee, revealed that it was tough to keep their casting in Eternals under wraps. The 57-year-old actress is relieved that she can finally talk about her involvement in the Marvel Cinematic Universe:
"I've known for a long time. I've known since March. We have to keep it a secret and it kills you. It's like the most amazing thing that can happen to you, but you cannot tell anyone."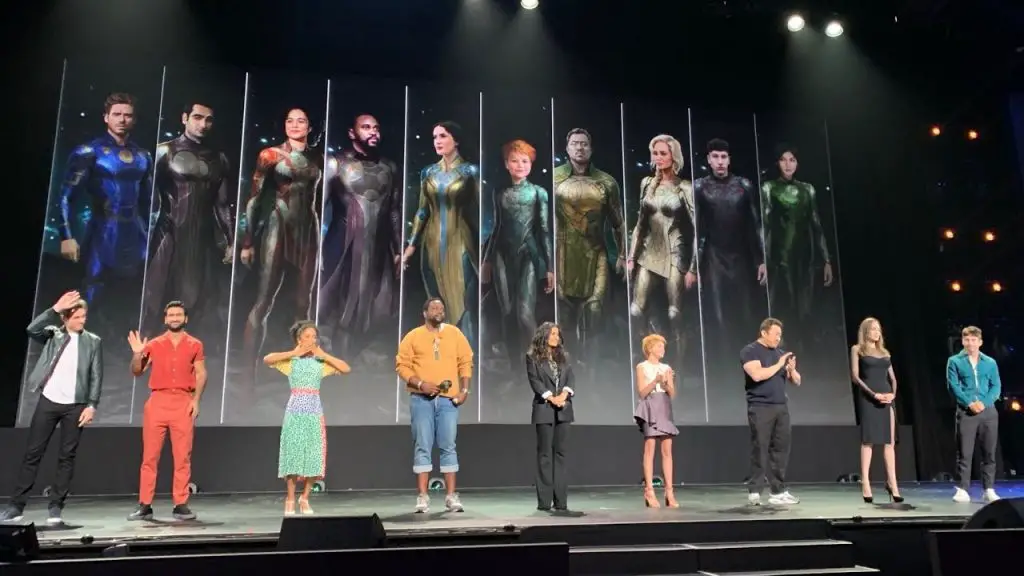 Hayek also shared some new details about her character, Ajak, who originally was a man in the comics:
"Chloé [Zhao], the director, has approached the leadership a little bit more [with a] deeper connection. So it's like a family and I'm like their mother, and they're all beautiful in different ways."
With Hayek stepping up to the plate as the mother figure in Eternals, it may bring some resemblance to Rene Russo, who played Thor's mother, Frigga. Russo appeared in the Thor franchise and Avengers: Endgame. Frigga played a very important role in helping shape and turn around Thor's life throughout the MCU films.
Are you excited to see Salma Hayek join the MCU as Ajak in Eternals? Let us know in the comments below! 
Eternals hits theaters on November 6, 2020.
Directed by Chloé Zhao with a script written by Matthew K. Firpo and Ryan Firpo. The film stars Gemma Chan, Angelina Jolie, Richard Madden, Kumail Nanjiani, Lauren Ridloff, Brian Tyree Henry, Kit Harington, Barry Keoghan, Salma Hayek, Lia McHugh, and Don Lee.
---
Trending Now