'WandaVision' Promo Poster Shows Off The Suburban Couple
Posted On August 25, 2019
---
The Disney+ show WandaVision will focus on the star-crossed superheroes. We now have the first look at what to expect from the show, via DiscussingFilm.
The upcoming show will focus on Wanda and Vision as a more "normal" couple. WandaVision has been described as "half sitcom, half MCU spectacular" and this poster focuses in on the sitcomy aspect of that. Take a look: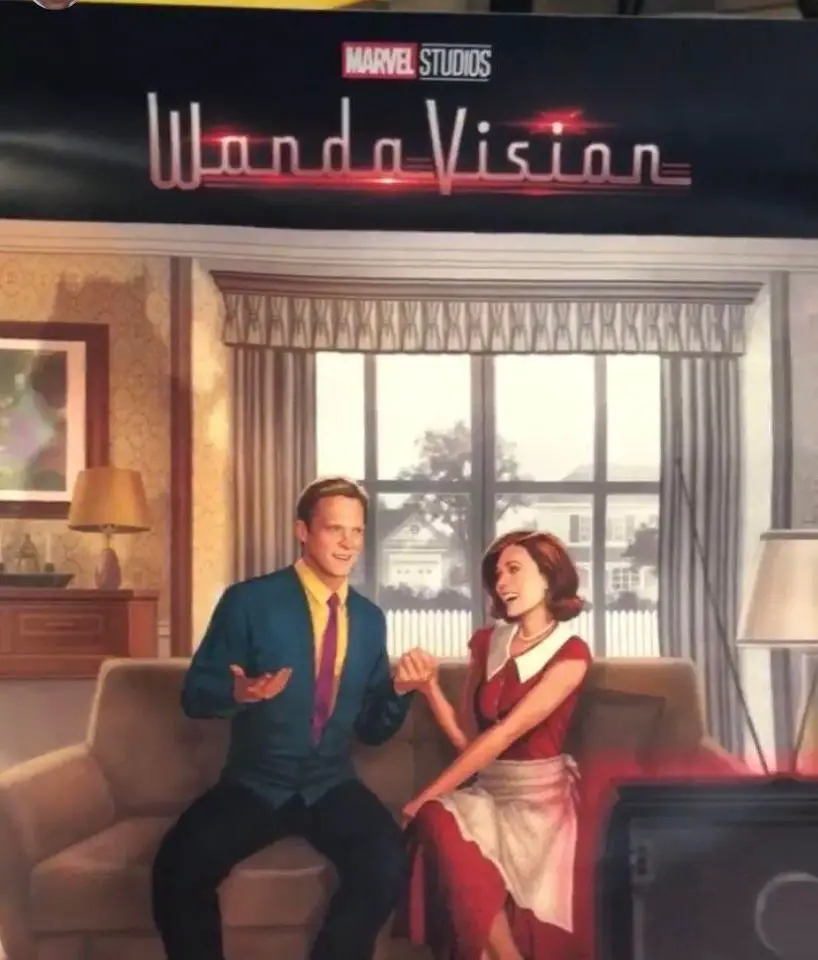 Some things to note: The television illumination is similar to Wanda's energy manipulation. Additionally, the shadow behind the couple seems to be the comic costume of Wanda, tiara and all. The houses outside the window are also in black and white so maybe Wanda doesn't have complete control of this world.
The show recently announced Randall Park and Kat Dennings would be returning at their characters Jimmy Woo and Darcy, respectively. Kathryn Hahn was also announced to have joined the cast in an unspecified role.
What do you think of this poster? Are you anymore excited for the show? Let us know in the comments!
---
Trending Now