'Avengers Campus' Coming To Disney's California Adventure
Posted On August 23, 2019
---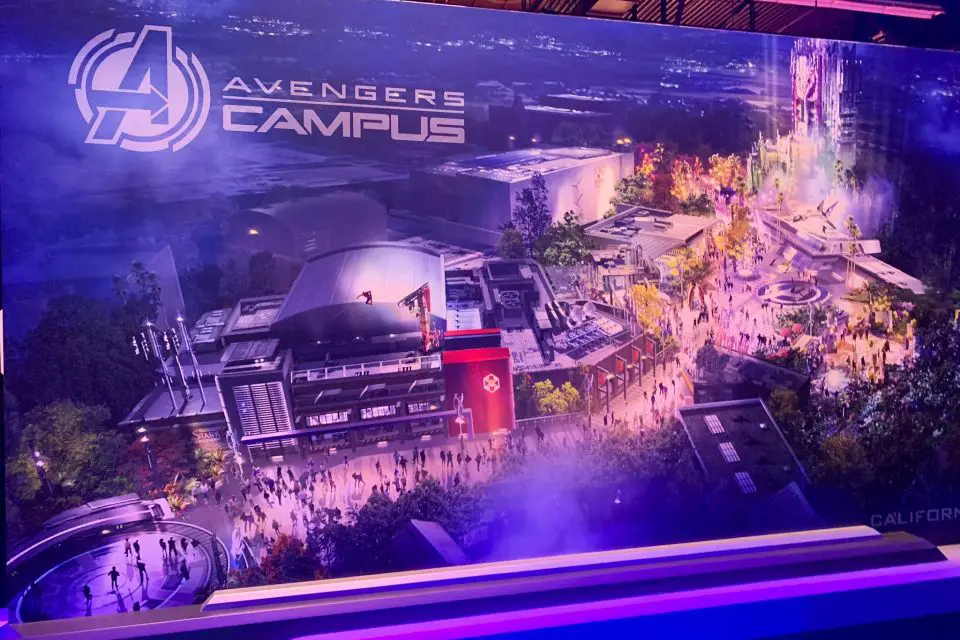 The Disney Parks are about to get a heaping dose of superheroes. It was announced at D23 that "Avengers Campus" is coming to Disneyland, via Brandon Davis.
D23 is just starting to ramp up. The Disney convention is supposed to unveil projects across all facets of the Walt Disney Company and we've gotten our first announcement. The Disney Park will be getting an "Avengers Campus" where park guests can "train their own superheroes.
Disney Parks are getting Avengers Campus sections, where guests can train their own super heroes and become part of an interconnected world of heroes across all parks. #D23Expo pic.twitter.com/2IVeumLyFK

— Brandon Davis (@BrandonDavisBD) August 23, 2019
Look at this! Disney Parks bringing some Stark Tech fun. It's not a touch screen but you can basically control JARVIS. #D23Expo pic.twitter.com/pdJnaSWFfD

— Brandon Davis (@BrandonDavisBD) August 23, 2019
People have been wondering when Marvel characters will make their way to the Disney Parks and it looks like it'll be soon. The reason for the delay is Universal Studios owns the rights to Marvel characters and their likenesses east of the Mississippi River. So don't expect any Marvel characters to pop up in Florida anytime soon.
SlashFilm was on hand to take a few pictures of the announcement booth:
It's unclear what the attractions will be but there's a rumored Spider-Man Thrill Ride and an Ant-Man themed microbrewery.
What do you think of this announcement? Are you going to check this out when it opens? Let us know in the comments below!
---
Trending Now