Marvel Studios' 'What If..?' Logo Potentially Teases Marvel Zombies
---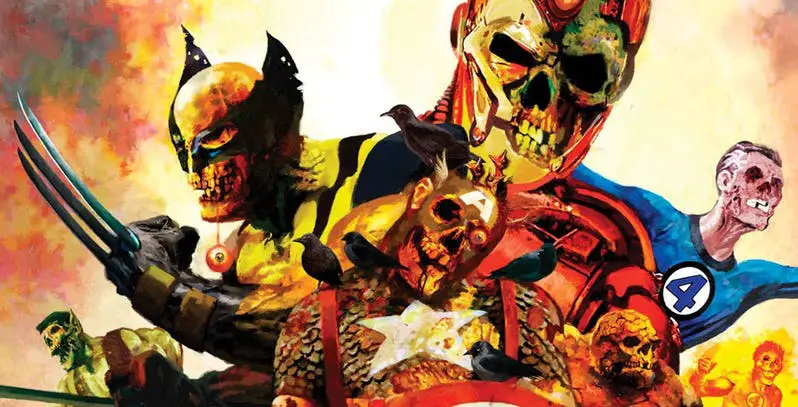 First and foremost, I am not a news writer. I am a critic and comic book store employee. So this is coming purely from a fan perspective. The past few months at the website and the shop I work at have revolved heavily around the Marvel Cinematic Universe and, honestly, I was getting pretty sick of it. When Marvel announced a What If..? animated series as part of Phase 4 of their universe, I felt excited again.
READ: Marvel's 'What If…? Animated Series Set To Debut In Summer 2021
For those unfamiliar with the title, the "What If..?" series, tackles questions such as "What If… Jane Foster Had Found the Hammer of Thor?" or "What If… Captain America Hadn't Vanished During World War Two?" To put it plainly, it focuses on comic book scenarios we talk about on the playground as kids and at bars as adults.
Upon further inspection of the What If..? logo, I noticed something that only made the announcement better! When you zoom in to the W, you can see Captain America as a zombie! Check it out below: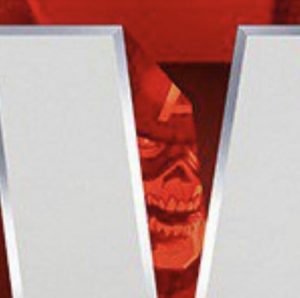 The logo appears to be teasing an adaptation of the Marvel Zombies storyline, which is set in an alternate universe where the world's superhero population has been infected with a virus which turned them into zombies. The series was written by The Walking Dead architect, Robert Kirkman.
Could Marvel be hinting at a Marvel Zombies story? Which Marvel character would you like to see become a zombie? Let us know in the comments below!
"What If..?" will be available on their new, upcoming streaming service soon!
The series will feature Michael B. Jordan as Killmonger, Sebastian Stan as Bucky Barnes, Josh Brolin as Thanos, Mark Ruffalo as Bruce Banner/The Hulk, Tom Hiddleston as Loki, Samuel L. Jackson as Nick Fury, Chris Hemsworth as Thor, Hayley Atwell as Agent Peggy Carter, Chadwick Boseman as Black Panther, Karen Gillan as Nebula, Jeremy Renner as Hawkeye, Paul Rudd as Ant-Man, Michael Douglas as Hank Pym, Neal McDonough as Dum Dum Dugan, Dominic Cooper as Howard Stark, Sean Gunn as Kraglin, Natalie Portman as Jane Foster, Taika Waititi as Korg, Toby Jones as Arnim Zola, Djimon Hounsou as Korath, Jeff Goldblum as Grandmaster, and Michael Rooker as Yondu.
---
Trending Now