New Set Descriptions May Tease A Conflict On 'Arrow'
---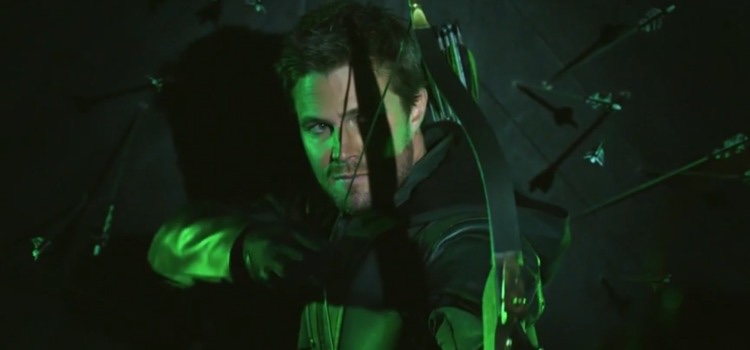 With filming for the CW's fall lineup of its DC superhero programming, we have started seeing some leaks from the sets. And with these leaks, we are beginning to learn a little more about what to expect from the upcoming season. For instance, according to a set description from Canadagraphs, we may be seeing a new conflict unfurl this season.
Thanks to Canadagraphs, we have several new images from the set Arrow; unfortunately, they don't tell us much about what they are filming. However they did reveal a bit about some other things they saw on set, most interestingly two different Green Arrows. According to Canadagraphs, there were two different Arrows onset, which could be stunt doubles except one of the individuals look very different from Stephen Amell.
Oh that reminds me, 1 other thing I saw that I can not quite put my finger on what it means yet is… during lunch 2 stunt men in Green Arrow attire came out, 1 looking like how Oliver did, the other, had a big fake black beard on.
READ: Connor Hawke Upped To Series Regular On Arrow
Based on the fact the gentlemen with the black beard wouldn't match the same look like Oliver Queen, this could be a new person pretending to be the Green Arrow. This could be someone trying to help Oliver during his current absence, or it could be leading to a future conflict. For now, this is all just speculation, however, so we will have to wait for more updates from the set of Arrow.
Are you excited for the upcoming final season of Arrow? Let us know in the comments below!
Arrow will air Tuesdays at 9/8c this fall on The CW.
The show stars Stephen Amell, David Ramsey, Emily Bett Rickards, Colton Haynes, Katie Cassidy, Rick Gonzalez, Juliana Harkavy, and Kirk Acevedo.
---
Trending Now