Wizard & Gambler Will Reportedly Appear On DC Universe's 'Stargirl'
---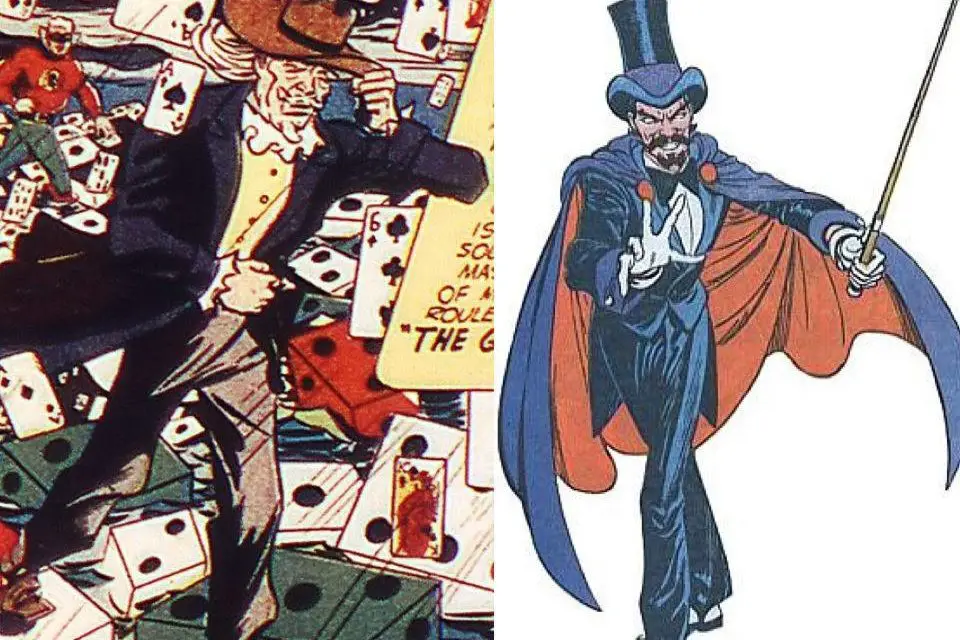 It seems that the final members of Stargirl's rogue's gallery have joined the cast of the upcoming DC Universe series. According to insider Lance Ausfresser in the Stargirl Facebook group, Magician and Gambler are set to appear in the first season of the DC Universe series.
Created by  Karl Kesel, Barbara Kesel, and Steve Erwin, the Gambler first appeared in Green Lantern #12 in 1944. One of the founding members of the Injustice Society the Gambler is an expert gambler, master of disguise, and skilled with a Derringer pistol and throwing knives.
The Wizard, created by Gardner Fox and Irwin Hasen, first appeared in All-Star Comics #34 in 1947. A skilled user of magic Wizard's abilities includes illusion casting, Astral projection, Hypnosis, Teleportation, and dimensional transportation. The two villains will be joining the many rogues previously revealed for Stargirl that to form the Injustice Society.
READ: The Fiddler Will Reportedly Appear On DC Universe's Stargirl
Hailing from Geoff Johns, Stargirl follows high school sophomore Courtney Whitmore as she inspires an unlikely group of young heroes to stop the villains of the past. This new drama will reimagine Stargirl and the very first superhero team, the Justice Society of America, in an unpredictable series.
Are you excited for the Gambler and the Wizard to appear on Stargirl? What other villains would you like to appear on the DC Universe series? Let us know in the comments below!
Stargirl will begin streaming on DC Universe in 2020.
The series stars Brec Bassinger as Courtney Whitemore, Joel McHale as Starman, Luke Wilson as Pat Dugan, Meg DeLacy as Cindy Burman, Lou Ferrigno Jr. as Rex Tyler, Brian Stapf as Ted Grant with Anjelika Washington, Neil Jackson, Hunter Sansone as Icicle Jr., Yvette Monreal as Yolanda Montez, Christopher James, and Jake Austin Walker as Brainwave Jr..
---
Trending Now