Jerrod Carmichael Tapped To Co-Write 'Django/Zorro' Movie With Quentin Tarantino
---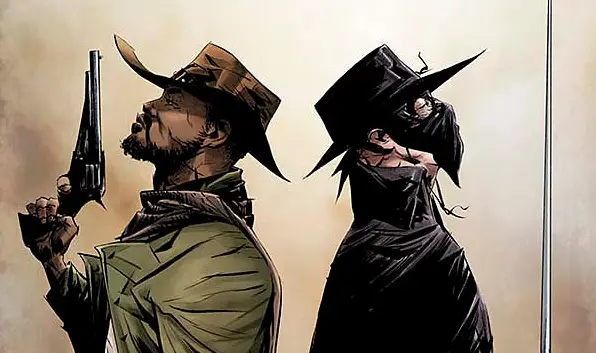 Months before the release of the next Tarantino flick Once Upon A Time… In Hollywood, the legendary filmmaker has tapped Jerrod Carmichael as his writing buddy for a potentially groundbreaking crossover film featuring both Django and Zorro.
According to Collider, Quentin Taratino is looking create a live-action adaptation of the crossover comic he penned back in 2015.
Carmichael, a comedian known for his roles in Neighbors and Transformers: The Last Knight, will produce a screenplay alongside Tarantino based on the story told within the pages of the 7 issue series. Written by the infamous director of Django: Unchained, the comic tells the tale of Django and the iconic Zorro teaming up years after the events of the 2012 film, where an aged Zorro enlists Django as his bodyguard as he frees a bevy of Native Americans from bondage.
Tarantino has long claimed that he would retire after his tenth film so, if he chooses to direct the film if it is green-lit, this would potentially mark the end of his film-making career.
It is unknown whether Jamie Foxx or Antonio Banderas would return for what would be an instant classic, but for now, fans can dream of what may come to fruition over the next few years.
What do you think? Sound off in the comments below!
---
Trending Now