Generating A Nintendo Cinematic Universe: Part 2
---
Nintendo's endless library of characters is just waiting for Hollywood build blockbuster franchises out of them. The many worlds and stories found in the gaming giant's beloved properties are begging for the big screen treatment, and we're here to pitch some of our own ideas. If you haven't read part 1, you can check it out here. So, let's get into it, and we'll start off with a no brainer.
Kirby
A film based on Nintendo's lovable ball of puff would have the potential to be every bit as heartfelt as any Pixar film. A feel-good movie full of honest soul is the exact type of adventure suitable for a character like Kirby. Honoring the familiar and emotional formula of ET and The Iron Giant, Kirby's feature film debut takes us on a wild ride through his adorable new home, accompanied by a young girl named Tiff.
We open with a single beam of light hurtling through the quiet cosmos. It moves quickly, though silently. It enters the atmosphere of a planet in the shape of a star. We cut to the surface below, to the once peaceful and beautiful world of Dreamland.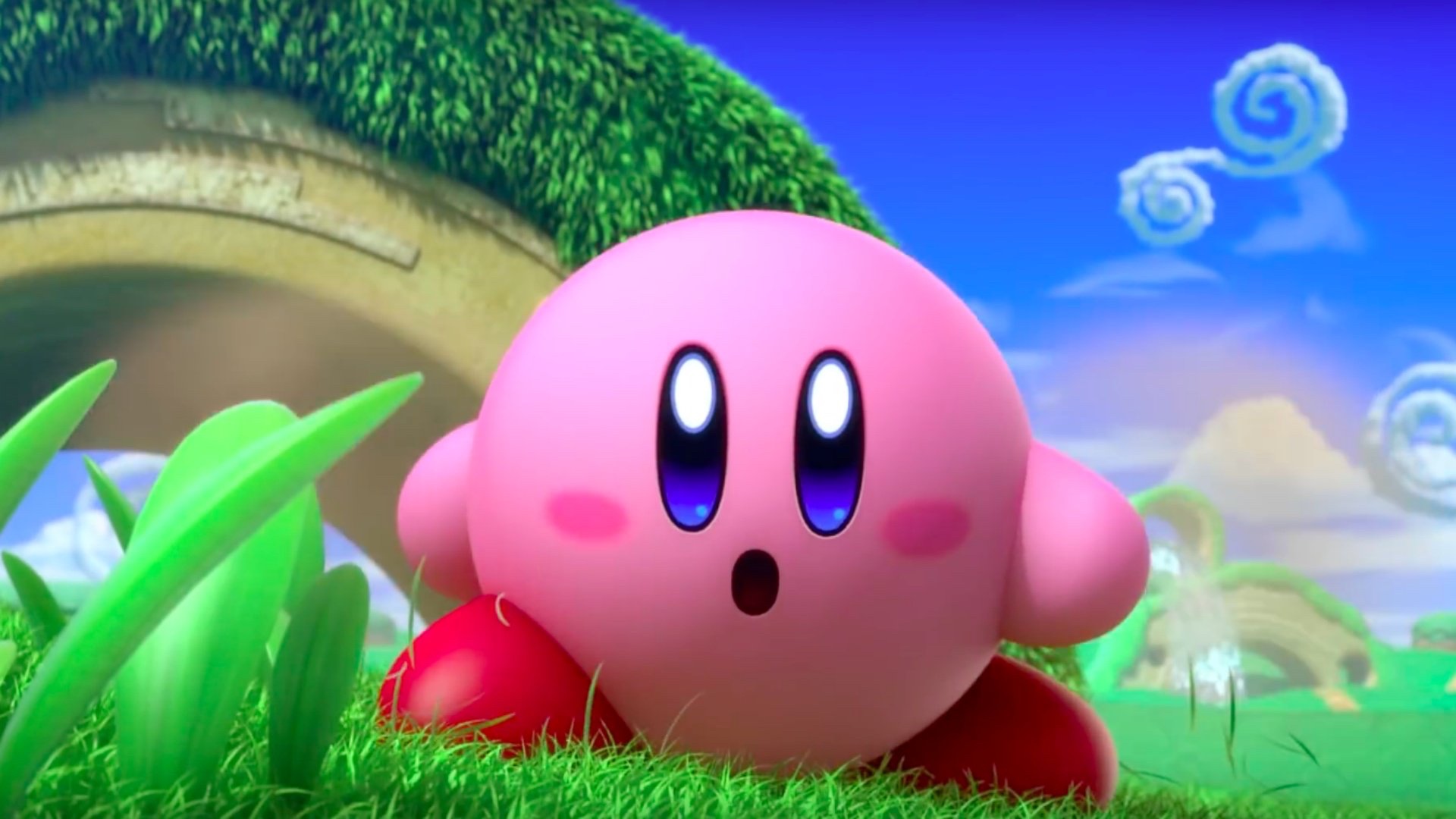 Dreamland is under the control of the tyrannical King Dedede, a greedy and glutenous penguin. Upon seizing Dreamland's throne, Dedede plunges the kingdom into despair. He cares little for his people who, despite unfortunate circumstances, are hopeful that one day someone will be brave enough to rise up against the mad king, and restore peace and balance to their home. Day after day, Dreamland's townsfolk approach Dedede's massive throne, asking favors and begging for food. Dedede denies every request, and instead takes most of Dreamland's valuable items for himself. One family in particular, the Tuffs, asks the king for some supplies for their bakery. The Tuffs are most famous for their many delicious pastries, but have fallen on hard times due to the king's unwillingness to give. Their daughter, Tiff, glares angrily at him. Reluctantly, Dedede gives them a small bit of baking ingredients. The Tuffs are grateful.
Then, the object entering the planet's atmosphere crashes through the roof of Dedede's castle. Out of the smoke and rubble emerges Kirby, who is every bit as adorable and innocent as he is in all of his games. Dedede's troops underestimate him due to his appearance. Once their guard is dropped, Kirby zooms around the throne room, gobbling up the king's many sweets. Dedede commands his men to arrest Kirby and amidst the chaos, the townsfolk retreat outside. Dedede is unable to catch the pink puffball and loses him.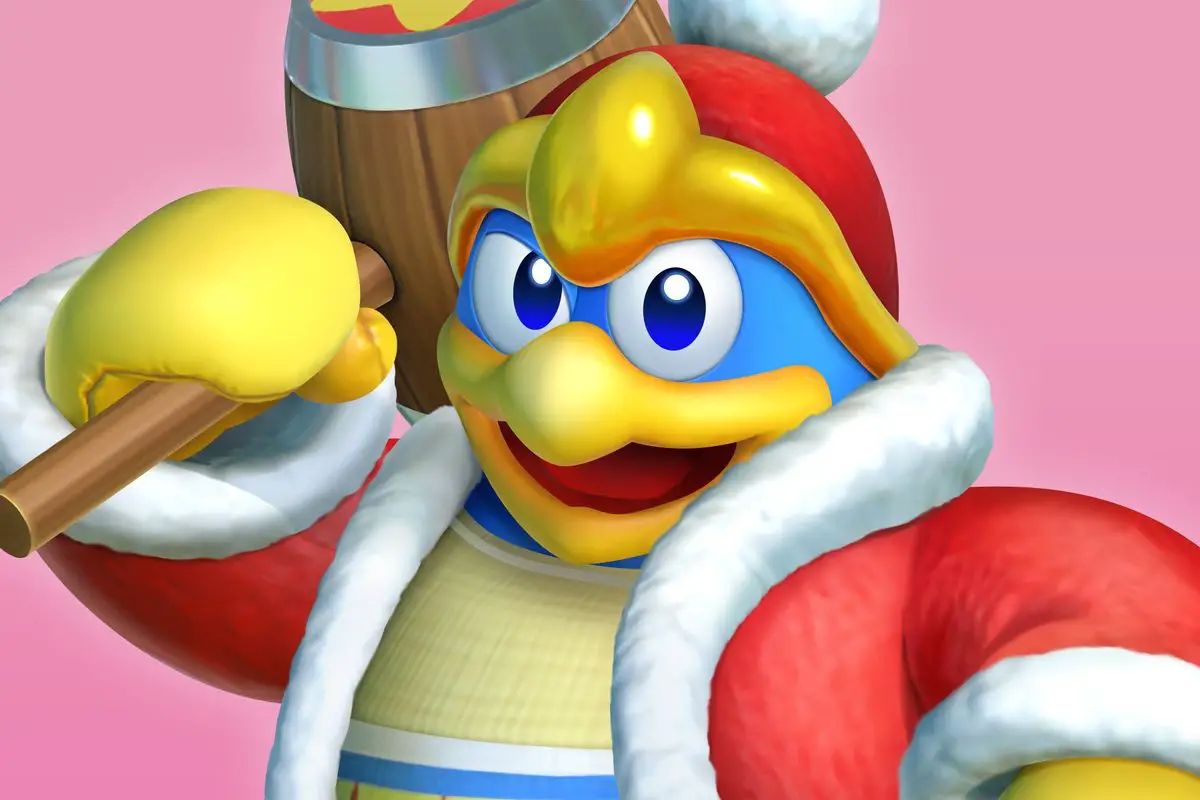 Outside, the Tuffs collect themselves as they hop into their wagon. Unbeknownst to them, Kirby's hitched a ride, digging into a tub of cookie dough given to them by the king. Tiff eventually discovers Kirby and immediately takes a liking to him. Over time, the two of them bond and form a loving friendship. Kirby's mannerisms and intellect match that of an infant, adding to his charm.
Tiff tries to teach Kirby how to talk, making an effort to teach him the words "friend" and "love." She even leaves food for Kirby to eat while she's in class during the day. Tiff is bullied in school, but she takes comfort in knowing that Kirby will be there when she gets home. Meanwhile, Dedede has hired the mercenary Meta Knight to find and capture Kirby. He tracks him to the Tuff family home.
Meta Knight confronts the family and demands them to release Kirby. Confused, Tiff's parents ask to be spared. Suddenly, Kirby springs out from Tiff's room to save them. He battles the knight, and summons a ridable Warp Star to help the Tuffs escape. A thrilling chase ensues. Kirby swallows a flame during the pursuit, granting him the ability to shoot fire at Meta Knight. Tiff is shocked at Kirby's hidden talent, but cheers him on. Kirby and the Tuffs escape to safety. They thank Kirby and befriend him.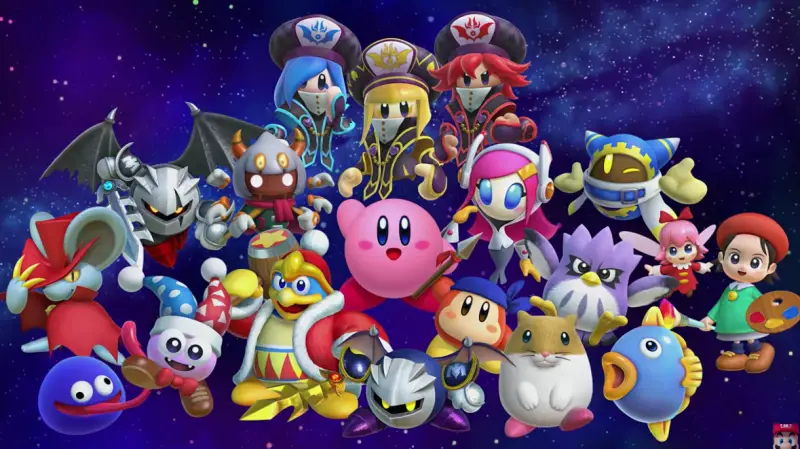 Meta Knight, realizing Kirby is basically a child, questions his loyalty to Dedede. He has a change of heart, and now seeks to help the citizens of Dreamland take Dedede down. Meta Knight finds Kirby and apologizes to him and the Tuffs. He believes Kirby's power can help defeat Dedede. Kirby, Tiff, and Meta Knight launch an attack on Dedede's castle.
After the battle, Dedede is defeated in a one-on-one with Kirby. Mad with rage, Dedede reveals his secret weapon: a bomb capable of destroying Dreamland, and everyone in it. If he can't have his kingdom, no one can. Dedede's airborne troops carry it in, hovering directly over the castle. He flees on an aircraft just big enough for himself and escapes. Tiff hugs her parents tight, yet Kirby looks up into the sky. He seems to understand the urgency of the situation.
"Bad. Very bad," Tiff tells Kirby.
He hops aboard his Warp Star. Tiff realizes now. Kirby's going to fly into the bomb, and use his copy ability to absorb the blast. Tiff begs him not to go, but his mind's made up. Before taking off, he looks to Tiff. He tries his best to utter his first word. He stutters, but he manages to complete a full sentence for Tiff.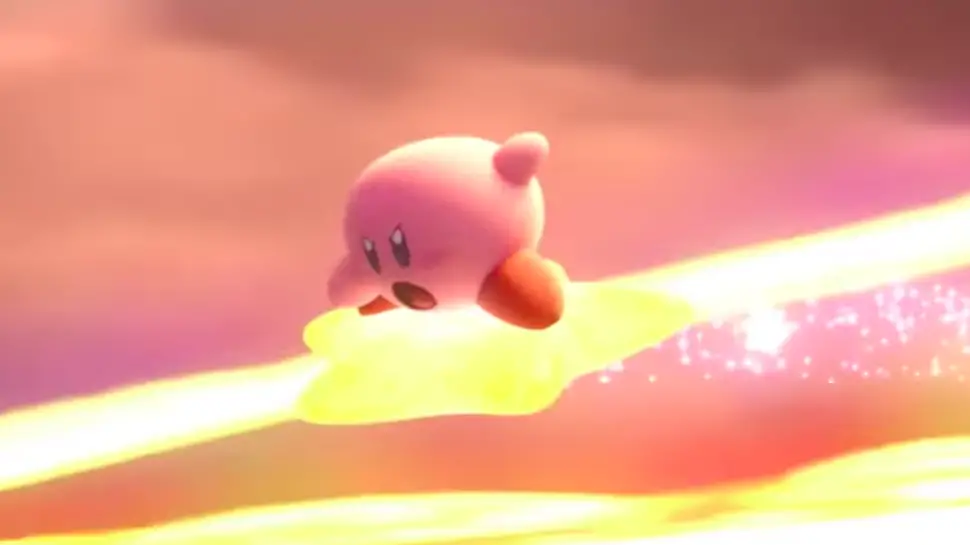 "I love you."
The two hug one last time. Kirby launches himself into the air. The bomb collides with Kirby, and he's seemingly gone. Meta Knight discovers Dedede attempting to leave the castle, and has his fellow knights arrest him. Tiff returns home with her family. Though she eventually moves on, she still thinks of Kirby often. Dreamland remembers Kirby as their hero who saved them from a terrible disaster, and he'll forever live on in their hearts and minds.
Post Credits:
A camera pans across a starry sky. Among the stars, a small pink object floats into view. It's Kirby. He's unconscious, but alive. Slowly, his eyes open. He looks around, finding himself adrift in space. He drifts aimlessly. Then, his eyes open, and we cut to black.
Pokemon:
Who better to tell a Pokémon story with than the inseparable duo of Ash and Pikachu? The film will take many inspirations from the long running anime, and center on Ash's journey to become a Pokémon master. Imagine the wonder and spectacle of Jurassic Park with the heart of How to Train Your Dragon. Ash's quest will take him across the wilds of the Kanto region in search of new Pokémon with his partner Pikachu, though the two will need to learn how to get along before they can accomplish anything. Two young friends, both feeling a sense of abandonment, will find that together, they're stronger than they ever knew they could be.
The story begins with an introduction to the Pokémon world narrated by Professor Oak. We're given a visually beautiful opening into the adventure ahead. Oak mentions that it takes a special kind of person to earn the love and trust of Pokémon everywhere. We then cut to Ash on the morning of his tenth birthday. He's overslept and is late getting to Oak's lab to receive his very first Pokémon. In a rush, he eats breakfast, gets dressed, and says goodbye to his mother. He races down the road to Oak's laboratory on his bike. Thoughts of his new Pokémon pal get the better of him and his expectations are exceeded beyond any realistic outcome. Does he want a Charmander? A Squirtle, or a Bulbasuar? Well, he won't get any of those.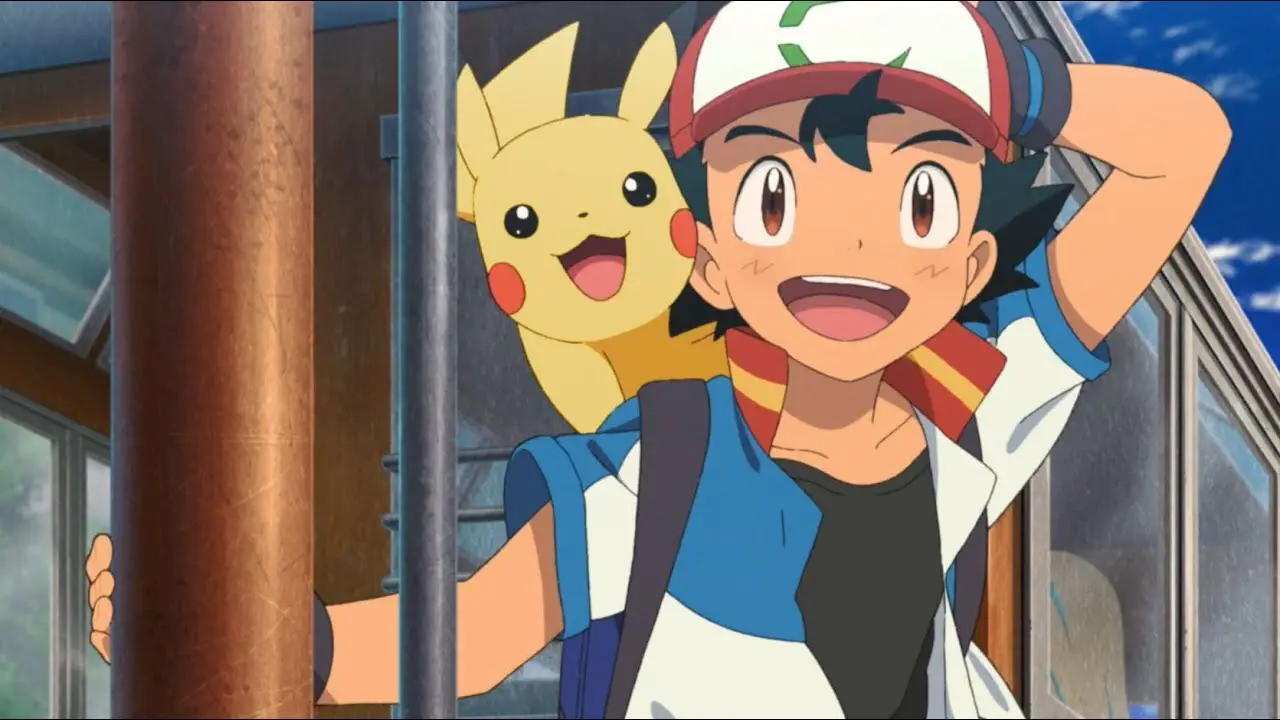 Ash makes it to Oak's lab, but is disappointed to learn that all three of his original choices have been taken. Oak tells him that there is one more option. He directs Ash to a scratched and worn out Pokéball. Ash opens it, and out pops a Pikachu. Ash is excited, never having thought he'd get such a unique starting Pokémon. Pikachu, however, is not overly fond of Ash. Professor Oak makes sure to tell Ash to take good care of Pikachu. He doesn't elaborate fully, but he mentions that the young Pokémon has been through a lot.
The two head out into the world together for the first time, but Pikachu humorously refuses to get inside his Pokéball. Ash reluctantly allows Pikachu to follow behind him. Along the way, they meet Misty and Brock, and we get the classic Pokémon trio we all know and love. Team Rocket serves as the film's primary antagonists. Their organization seeks to sell and exploit Pokémon for their own personal gain. Three agents, Jesse, James, and Meowth take notice of Ash's Pikachu, which are particularly rare at this time. They attempt to steal him for their boss, Giovanni, who's known for his abusive tendencies towards Pokémon.
We'll get a scene where Ash and Pikachu finally start to connect. Pikachu will resist all of Ash's attempts to become close with him, until the two find they have more in common than they realize. Ash will come to learn that Pikachu was abandoned by his previous trainer, and as a result, developed a strong mistrust towards humans. Ash reveals that when he was very young, his father left him. Raised alone by his mother, Ash spent most of his life longing for a friend. This critical moment will finally bring the duo together. Pikachu finally embraces Ash as his new hope for a better life, and Ash gets the best friend he's always wanted.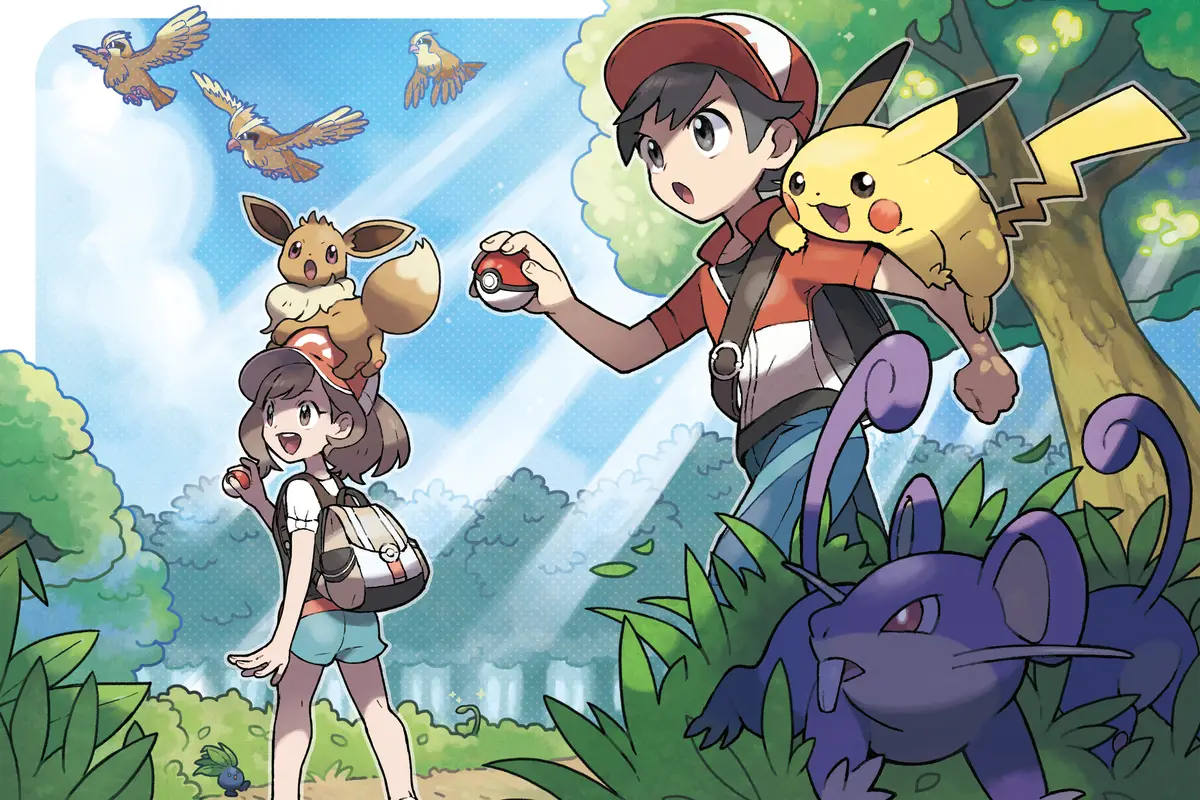 Ash, Pikachu, Misty and Brock defeat Team Rocket and set all of their captured Pokémon free. After their victory, they board a boat to the Johto Region, eager to find and meet all different types of new Pokémon.
Post Credits:
We cut to a secret underground Team Rocket lab, with a group of scientists scrambling to contain one of their experiments. Machines all around are going haywire, and there's a massive explosion. Stillness. Everyone in the lab is either unconscious or dead, except for one. It's a creature, moving slowly through the air. It emerges and its eyes glow white.
Mewtwo.
Star Fox:
A Star Fox film could be a unique sci-fi epic for Nintendo's cinematic library. The diverse cast of characters lends itself well to a fun action thriller, almost like a mix between Star Trek and The A-Team. At its core, the film will be about a son and his desire to live up to his father's incredible legacy. The story would adapt the same premise from Star Fox 64, where Fox McCloud reforms the Star Fox team to honor his late father, James. Star Fox is a commando for hire unit willing to do any job necessary, so long as it acts for the benefit of the Lylat System (and a hefty paycheck). Fox will question the person he is, and if he'll ever become the man and leader his father would want him to be.
The film begins with James McCloud surveying the surface of the planet Venom with his partners Pigma Dengar and Peppy Hare. James and Peppy are calm and collected, yet Pigma only seems to be concerned with the pay they'll receive. They've been sent by General Pepper of Corneria to investigate suspicious activity, which he believes to be the doing of the mad scientist Andross. Andross was once an honorable and respected scientist, but his dangerous experiments led to his banishment to the deserted planet of Venom.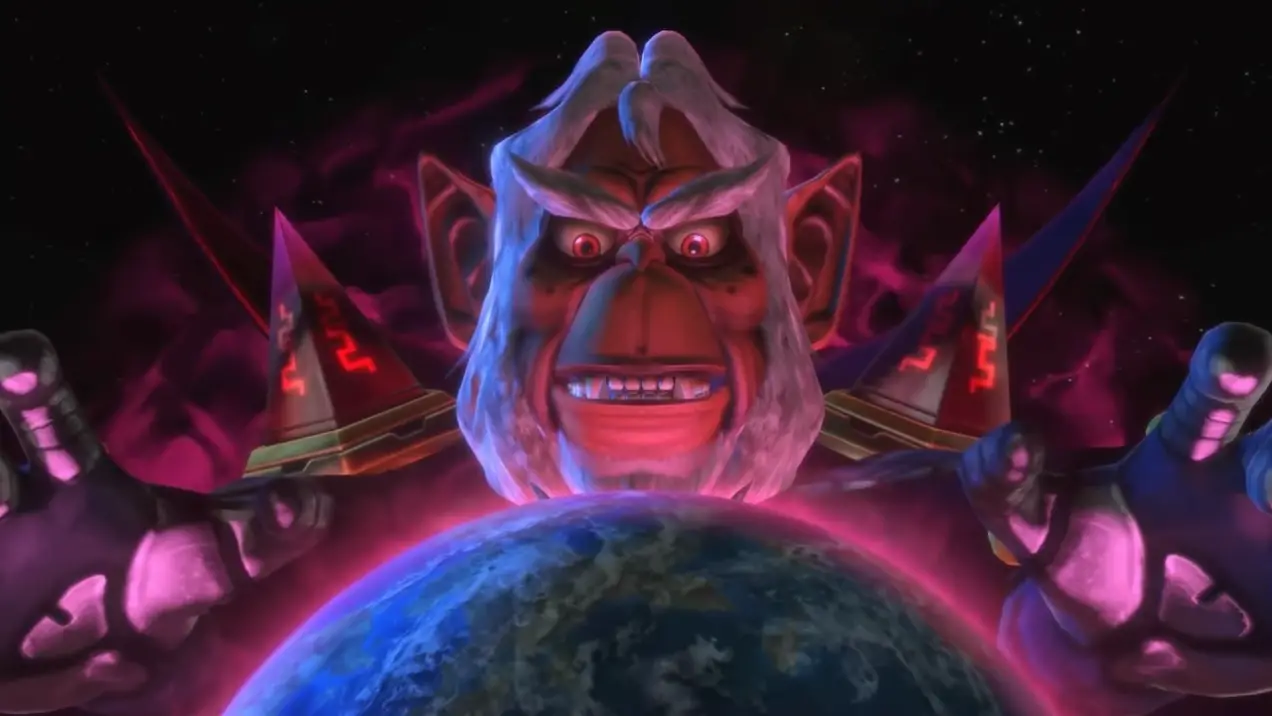 The Star Fox trio arrives to find the planet barren, quiet, and unnerving. They fly into a dimly lit cavern and follow it all the way down. To their horror, they find a massive fleet of ships, armed and ready for war. It is here that Pigma betrays them and hands them over to Andross. James heroically fights back, and a massive firefight erupts. James stays behind, Peppy escapes, and returns home to inform his son, Fox, about his father's fate. Andross and Pigma have vanished to whereabouts unknown, and are presumed to have been killed by James.
Ten years pass, and Fox has become an experienced pilot. The day has finally come for him to join the Cornerian army. Still, he feels he hasn't lived up to his family name. To General Pepper's shock, he declines. Instead, he intends to rebuild his father's old team, Star Fox. That night, he visits his father's old airship hangar. It's old and worn. Fox walks inside, and flicks the lights on. We see a massive ship with chipped paint, covered in dust. It's the famous Star Fox mothership, the Great Fox. Fox runs his hand along the side to reveal the classic Star Fox team logo, now in a faded shade of red.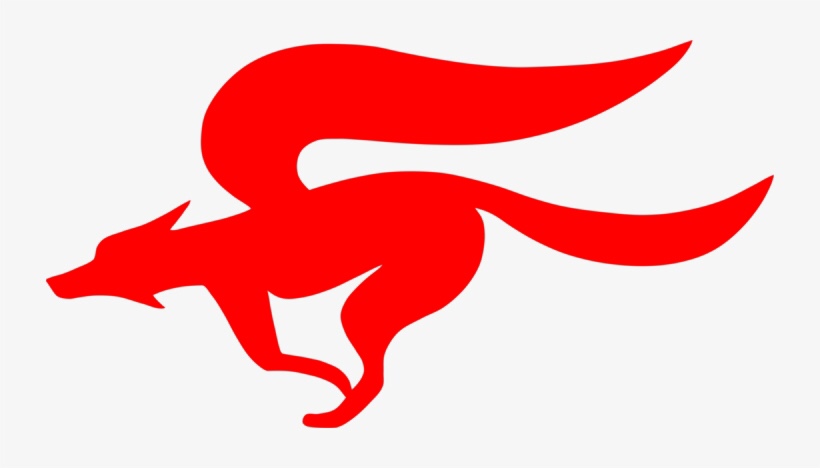 Fox's loyal best friend Slippy Toad accompanies him, and becomes the team's first new recruit. They go in search of Peppy Hare, who has since retired and begun a quiet life taking care of his daughter, Lucy. Peppy is hesitant to get back in the game, but he feels he owes it to James to watch over Fox as he begins a new journey. After some convincing, Peppy joins the team. The new Star Fox trio builds new ships, purchases the finest equipment, and they're ready to set out into the stars. They receive their first assignment from General Pepper, who orders them to investigate suspicious gang activity at an old hideout at the center of an asteroid field.
Once there, they decide to go undercover. Fox and Slippy infiltrate the hideout while Peppy remains in the ship doing reconnaissance work. They bump into a bounty hunter by the name Falco Lomardi, who had no trouble seeing through their disguises. He tells them he's heard rumblings that Andross is still alive, and he's tracked one of the mad ape's informants to the hideout. It's here that we're introduced to Wolf O'Donnell and the other members of Star Wolf, including Pigma Dengar. Pigma recognizes Fox, and calls him out to the crowd, exposing him. A massive Kingsman style brawl breaks out between Star Fox and the massive amount of gang members. The Star Fox team escapes. Falco joins them, believing it to be the most efficient way to take down Andross and earn a decent pay. Deep down, he has a deep respect for Fox's father that he'll never admit.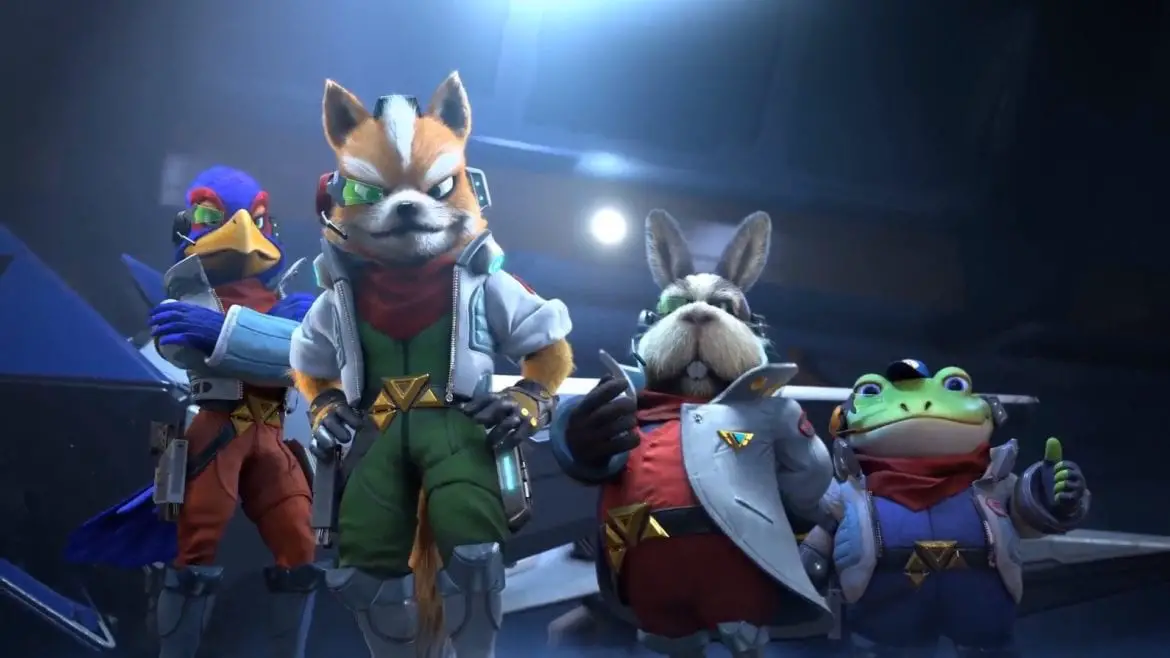 The final battle takes place on Venom, after Andross launches a full scale assault on the Lylat System. A dogfight breaks out between Star Fox and Star Wolf. After taking them down, Fox decides to go it alone to stop the evil scientist once and for all. He ventures into the long cold dark of Venom's tunnels in his ship. Filled with fear and rage, Fox faces the greatest battle of his life. On the planet's surface, the remaining Star Fox members assist the Cornerian army in a massive battle against Andross's fleet in Venom's sky.
Fox and Andross battle it out, and Fox fires one last bomb straight into Andross. Fox knows the blast will likely kill him as well, but he embraces his fate. Then, just as Fox starts to drift off, he hears a familiar voice: the voice of his father.
"Don't ever give up, my son."
"…dad!?"
Recreating the intense finale of Star Fox 64, Fox follows the hallucination of his father's ship out of Andross's crumbling fortress. It guides him to the light, and out of danger. He can still hear it speaking.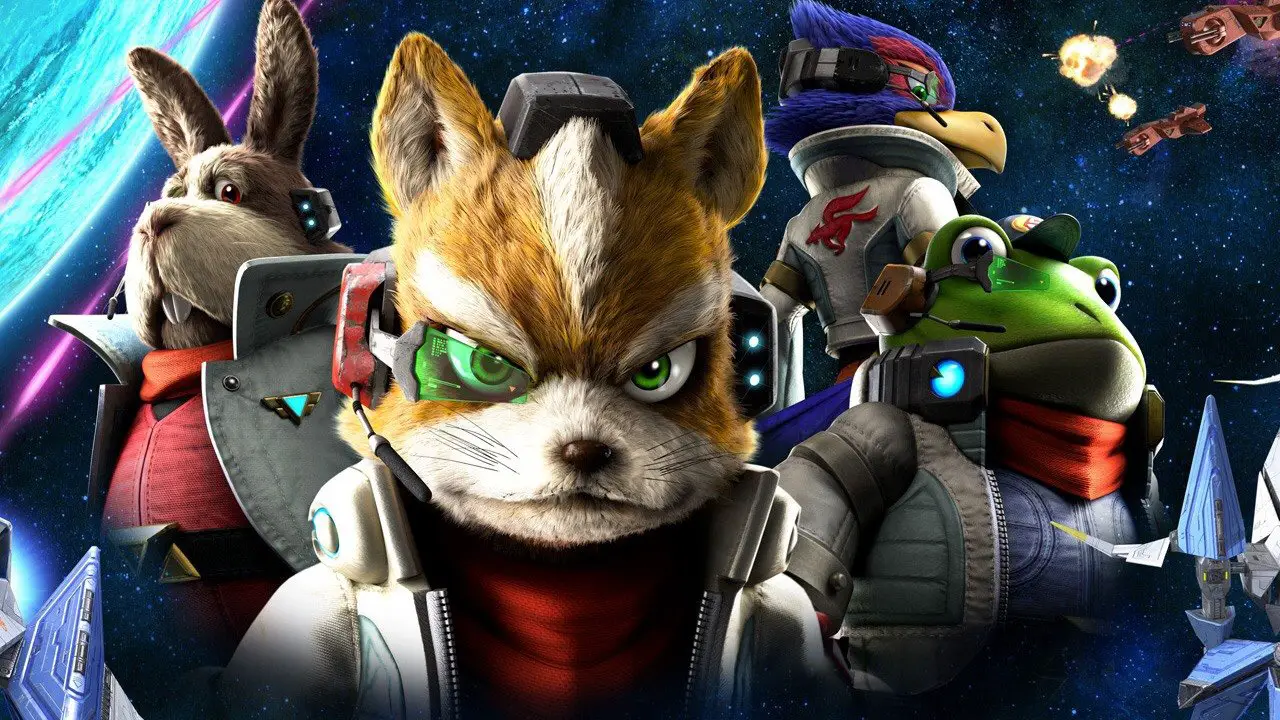 "You've become so strong, Fox. But you are not me. You should not be me."
"I hope I'm as good as you were, dad."
"You're better".
Fox emerges from the blast, and wakes up in a Cornerian hospital surrounded by his team. They rejoice in their victory. Then, Slippy tells Fox he was talking in his sleep, saying "come back. Come back…" Slippy asks if he can know who he was talking to. Fox leans back and smiles. "No one."
The Star Fox members are awarded medals by General Pepper, and attend a ceremony in their honor. Pepper introduces Fox to the podium in front of thousands of Cornerian citizens. Fox is nervous, but gives a moving speech.
"So long as anything threatens this world, or any worlds beyond, Star Fox will be there. No matter the distance, no matter the cost, we will rise against those who seek to destroy innocent life anywhere and everywhere."
The film ends with the team boarding their ships and blasting off into the stars, ready for the next mission.
Post Credits: On the war torn surface of Venom, Wolf emerges from the debris of his ship. He's missing an eye, and he limps away from the wreckage. The screen fades to black.
The Legend Of Zelda:
A Legend of Zelda film could provide the same sense of epic fantasy found in Lord of the Rings, mixed with all the fun and adventure of an Indiana Jones tale. It would tell a coming-of-age story set within a world of magic, myths, monsters and extraordinary heroes found only in the beautiful land of Hyrule. The franchise boats an enormous cast of characters and a deep mythical quality, and it's very important that the film captures both. At the same time, the plot should be simple and accessible enough for new fans while still honoring its roots. Link, Zelda, and Ganondorf are destined to be reborn again and again, their fates intertwined for always and eternity. This will be the latest chapter of Link's journey to become the Hero of Time.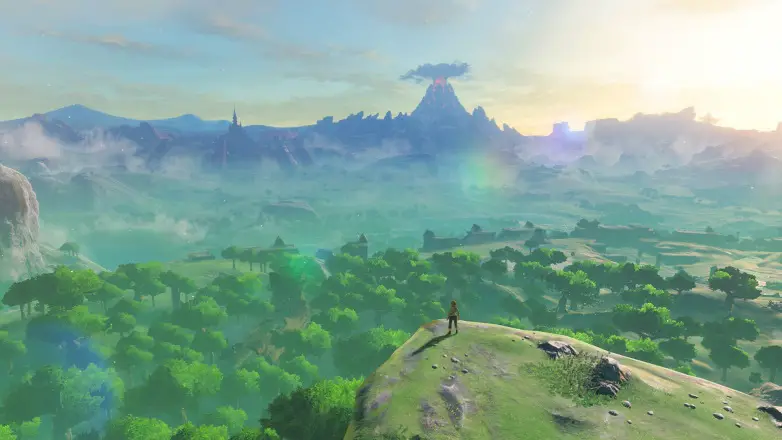 Loosely inspired by the events of Ocarina of Time, the film would follow Link and Zelda as they journey across Hyrule in search of the three Spiritual Stones. The stones will allow them to open the Temple of Time's door to the Sacred Realm, where the powerful Triforce rests waiting for the chosen heroes to wield it in order to defeat the evil dark lord Ganondorf.
First, let's get into the backstory we've decided to build for the film's antagonist. True to series lore, Ganondorf is a member of the Gerudo tribe, residing in the distant land of Gerudo Desert. One male is born into the tribe only once every generation, and it's foretold that he will one day rise against the royal family and take the throne for himself. Hyrule's king, familiar with the prophecy, has spent his long reign neglecting the Gerudos, as he is fearful of the young boy who will plunge his kingdom into darkness and despair. Ganondorf is born and raised in secret by his mother, not wanting to alert the king to his presence.
Because of his neglectful attitude towards the Gerudos, Ganondorf's mother has grown to hate the king. She raises Ganondorf to believe in the prophecy, giving him the impression that it is his heroic duty to become king. She dreams of leading a rebellion against Hyrule's first family with her son by her side, creating a life for themselves far away from the heat and sand.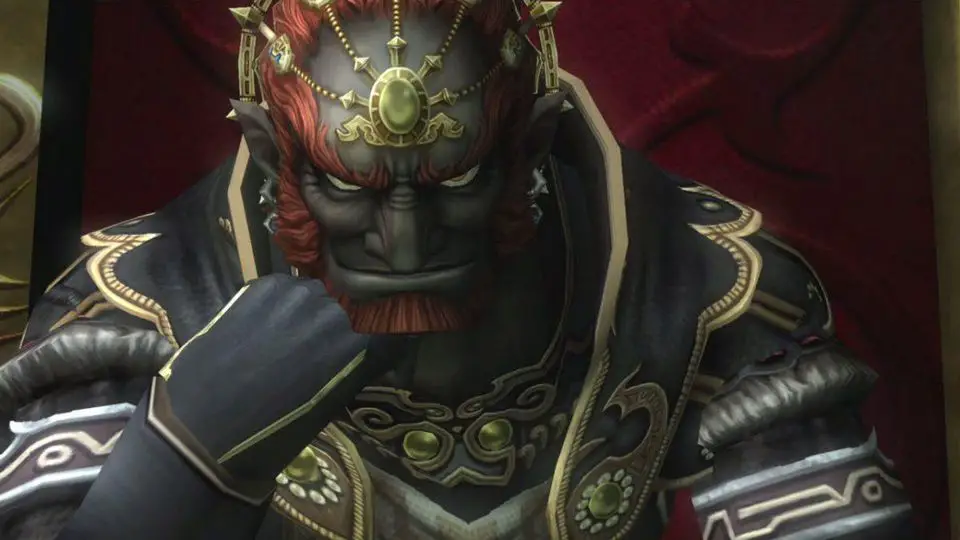 Upon hearing of the young boy's existence, the king and his army march toward the desert. Once there, they demand the boy be handed over. Refusing, the Gerudos attack, leading to a battle that results in the death of Ganondorf's mother. Watching his mother die before his very eyes, Ganondorf grows to become cold, driven by hatred and revenge. Quietly assembling his forces in the desert for many years, Ganondorf reemerges as the Gerudo king and launches an attack on Hyrule Castle, taking the throne and murdering Zelda's father in the process.
Link and Zelda's journey will take them through the aquatic paradise of the Zora, the lush Kokiri Forrest, and into the fiery heart of Death Mountain. Link, a 17 year old boy, is uprooted from his comfortable village life and thrust into a kingdom at war. Zelda, the princess of Hyrule, seeks to take back the throne and exact revenge on Ganondorf for her father's death.
Link is the latest in the long line of many heroes chosen before him by the Gods. He'd be a character comparable to Luke Skywalker or Harry Potter. As in the games, a new hero is chosen once every generation. On his 17th birthday, Link is summoned by his village's noble protector, the Great Deku Tree. The tree praises Link for the strong young man he's become. For a moment, Link is happy. Then, the tree informs him that he is dying, and Link is apart of a much bigger plan than he's ever known. He gives Link one of the Spiritual Stones, known as the Kokiri Emerald. He also summons Navi, a friendly fairy to guide Link on his quest. Before his passing, the tree instructs them to take the stone to Zelda. And so, the adventure begins.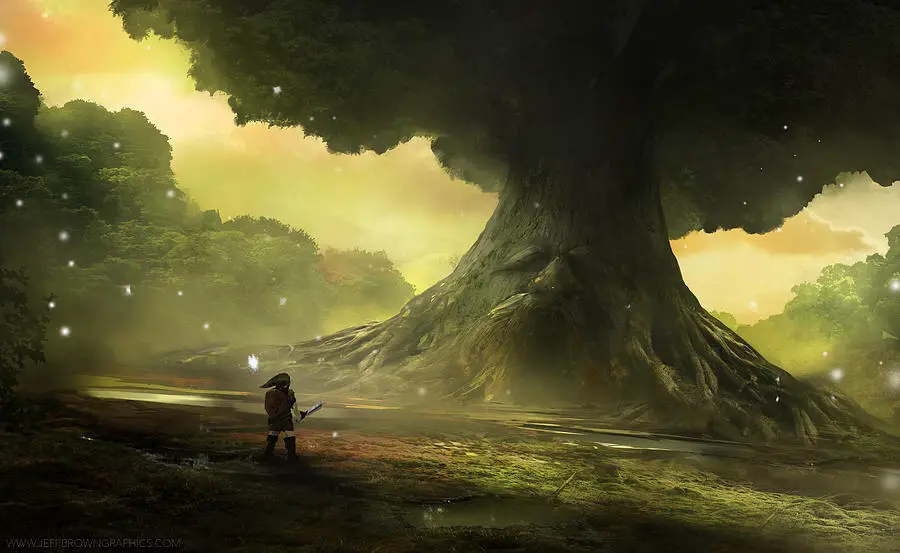 One scene in particular would give us a peek into Link's humanity. While searching for the Spiritual Stones, Link, Zelda and Navi stumble upon a room full of ancient Hylian treasures. Swords, vases, paintings and armor are scattered about all over the floor. One painting in particular catches Link's eye. The figure in the center is wearing a familiar green tunic, holding the very same sword he is now.
"Who is this?" asks Link. Zelda and Navi don't answer.
"This is me?"
"Once," says Navi.
"What happened to him?"
"…Slain by the dark lord of old."
Navi proceeds to tell Link that in every one of his past lives, he failed to stop Ganondorf each time. Link wonders how he can possibly succeed when he feels he's already failed so many times before. Zelda comforts him. Together, they press on. There's no guarantee they'll win, but they're willing to die trying while fighting side by side.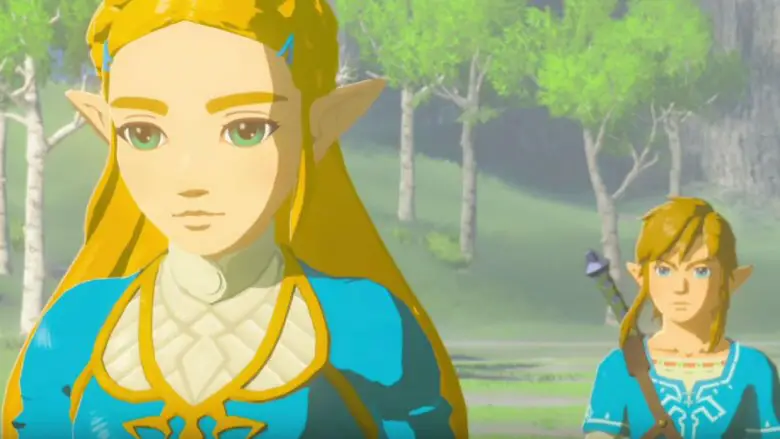 The final battle will take place on Death Mountain. The stones are collected, and the door to the Sacred Realm is open. Together, Link and Zelda battle Ganondorf atop the volcano, and many citizens of Hyrule march against the Demon King's army. Gorons, Hylians, Zoras, and people of all sorts join the fight for freedom. Link, Zelda, and Ganondorf each summon a piece of the Triforce: Courage, Wisdom, and Power, respectively. Ganondorf transforms into his terrifying beast form and duels Link. The two are locked in a furious battle of cold steel. Beaten and bloody, Link musters up enough strength to deliver the finishing blow, saving Hyrule and all of its people.
Link and Zelda seal Ganondorf within the Sacred Realm, guarded by the legendary Seven Sages. The Dark Lord's reign is over, and the kingdom's citizens embrace a new age of peace. Zelda becomes queen, and all is right… for now.
Post Credits: Wrapped in chains and bound in the Sacred Realm for eternity, Ganondorf is seemingly beaten for good. The Seven Sages leave him to his fate. Then we slowly zoom in on the Demon King's face. He grins, and the screen cuts to black.
Super Smash Bros.
This is where the fun begins. All of Nintendo's characters assembled to face one massive threat. Of course, you can easily compare this to Avengers: Infinity War or Endgame, but rather than saving one world, these heroes would be fighting to save multiple worlds at once while fighting each other along the way.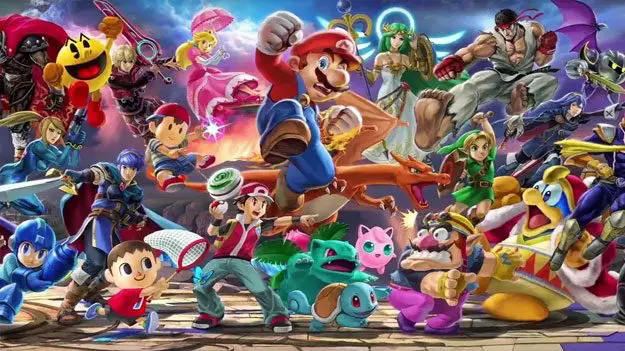 We open in the Temple of Time. Ganondorf is thought to be sealed away for good. As the sages discuss their next move, one of them betrays the other six. She cuts them down one by one and sets Ganondorf free. It's revealed she was an agent of Ganondorf's the entire time. The rogue sage accompanies the dark lord as he ventures deeper into the Sacred Realm. His curiosity and lust for power lead him deeper and deeper, and he discovers a secret doorway. A gateway between dimensions. He can see the rolling hills of the Mushroom Kingdom, the beautiful jungles of DK Island, armadas of Galactic Federation ships, and so many more indescribable wonders.
The only surviving sage crawls toward's Ganondorf's feet. He begs him not to tamper with inter-dimensional travel. Ganondorf kills him. Using the power he obtained from the Triforce, he combines every realm into one, causing complete and utter chaos across every world in existence. His ultimate goal is to rule them all and become the greatest king that the world — or any world — has ever seen.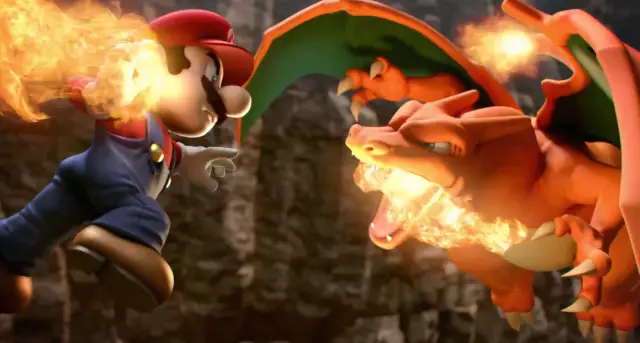 Calamity unfolds across the many different universes. Pokémon appear in the Mushroom Kingdom. Massive spaceships soar over Hyrule skies. Ganondorf's army infiltrates every corner of every distant land.
This is when our heroes finally meet face to face. Due to the dimensional fusion, our iconic Nintendo mascots are transported to realms unfamiliar to them. Because these characters are all complete strangers to one another, they incorrectly assume everyone they meet is a servant of Ganondorf, and they battle it out. Pikachu duels Samus in Pallet Town, Mario and Luigi take on Link in Hyrule, and Fox battles Kirby in Dreamland. Little do they know, the wise and powerful Palutena has been watching over them. She sends her most loyal soldier, Pit, out into the unknown to battle Ganondorf's forces while she assembles the heroes. Finally, our large cast of characters has been brought together. Mario, Luigi, Yoshi, Peach, Link, Zelda, Donkey Kong, Fox, Samus, Ash, Pikachu, Kirby, Pit, and the Ice Climbers. Palutena explains the dimensional crisis, and deems them the best capable people to stop Ganondorf's army. They formulate a plan, and launch a full scale assault on Ganondorf in the film's climactic final battle.
The three leads of the film would be Mario, Link, and Samus. They develop a strong mutual respect and trust with each other. Samus and Link even build a strong mother/son bond. Mario proves himself a worthy leader for the newly formed group. In the end, a massive army comprised of many recognizable Nintendo faces takes on Ganondorf's army. They're victorious, and celebrate their triumph together.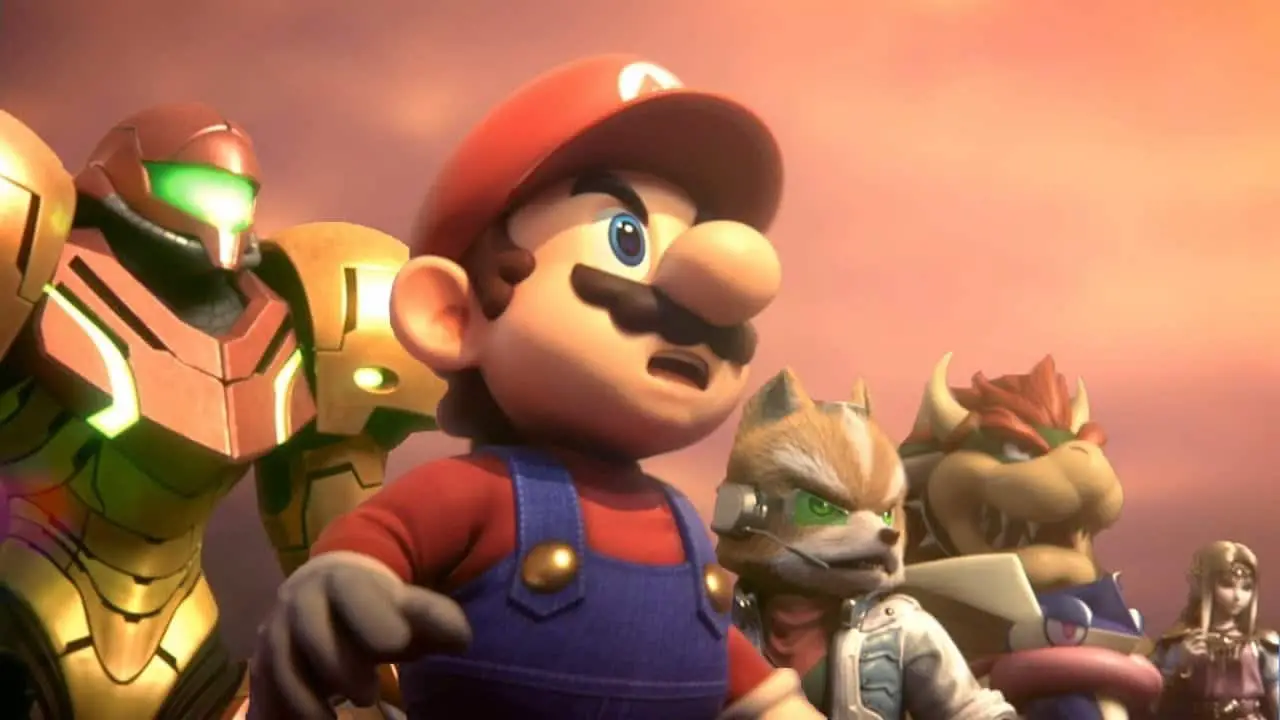 Link and Zelda decide to leave the Temple of Time's dimensional gateway open, should they need to call upon any of the heroes again. The many characters return to their normal worlds and everyday lives. Every world is saved, and the future is bright for whatever lies in store for Nintendo's cinematic universe.
Thank you so much for reading. Maybe one day, our dreams of a shared Nintendo world on the big screen will finally become a reality.
---
Trending Now