Chris Rock To Revive 'Saw' Franchise With Lionsgate
---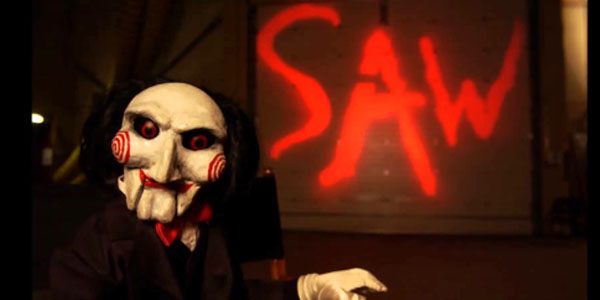 According to, The Wrap, comedy icon Chris Rock will be collaborating with Lionsgate and Twisted Pictures on a reimagining of the Saw franchise. One of the most gruesome, twisted, horror franchises of all-time, Saw has been terrorizing fans since 2004. Rock's new film is set to release on October 23rd, 2020.
The screenplay will be written by Rock and adapted by Pete Goldfinger and Josh Stolberg. The original producers of the film, Mark Burg and Oren Koules, will return to produce this new film, with James Wan and Leigh Whannell on board as well. Darren Lynn Bousman will be helming the film for Lionsgate.
Joe Drake, Chairman of Lionsgate Media Group, said this about Rock's new direction for the franchise:
"When Chris Rock came to us and described in chilling detail his fantastic vision that reimagines and spins-off the world of the notorious Jigsaw Killer, we were all-in. Saw' is one of the highest grossing horror franchises of all-time and it's one of Lionsgate's most successful film series. This upcoming film will still be as mind bending and intense as all the previous 'Saw films.' Chris conceived this idea and it will be  completely reverential to the legacy of the material while reinvigorating the brand with his wit, creative vision and passion for this classic horror franchise."
Rock discussed the opportunity in a statement:
"I've been a fan of 'Saw' since the first film in 2004. I am excited by the opportunity to take this to a really intense and twisted new place."
The Saw franchise was created by Wan and Whannell in 2004. The franchise helped establish Wan as one of the greatest minds in horror. How do you guys feel? Are you excited? Tweet us @FullCircleCine with your thoughts!
---
Trending Now