'Titans' Season Two Casting Call Points To Aquagirl
---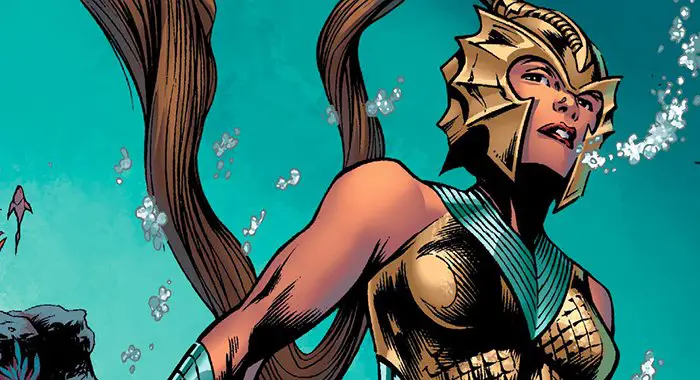 A classic DC Comics heroine could be making their way to DC Universe. According to The GWW, a casting call for the second season of Titans is looking for a teenage actress to portray a Mediterranean character who is "funny, sarcastic, and witty." This description could point to an appearance by Aquagirl, who debuted during the Silver Age of comics.
Yesterday, a rumor hit the web that claimed Aqualad would be making his live-action debut this fall on Titans, which could give credence to this new report.
READ: Aqualad Rumored To Appear In Titans Season Two
Created by Bob Haney and Nick Cardy, Tula, aka Aquargirl, was introduced in Aquaman #33 in 1967. Following her parent's death shortly after her birth, she was adopted by a royal family in Atlantis. Tula went on to aid Aqualad in various missions alongside the original Teen Titans.
Would you like to see Aquagirl appear on Titans? Let us know in the comments below!
Titans season two is expected to hit the DC Universe streaming service this fall.
The show stars Brenton Thwaites as Dick Grayson/Robin, Anna Diop as Starfire, Teagan Croft as Raven, Alan Ritchson as Hawk, Minka Kelly as Dove, Ryan Potter as Beast Boy, Iain Glen as Bruce Wayne, and Esai Morales as Slade Wilson.
---
Trending Now