Badcasting 'Avengers: Infinity War' – Thanos & New York Team
---
Welcome to Badcast! A new way for you to kill time at work or something to read while ignoring your responsibilities! Here we will take a look at past films and reimagine them with a much different cast. This isn't a reflection on the quality of the film or the talents of specific actors or actresses but instead looking at what could have been.
With Avengers: Endgame on the horizon, we will be splitting Avengers: Infinity War into multiple parts. This article will focus on Thanos and the New York Team.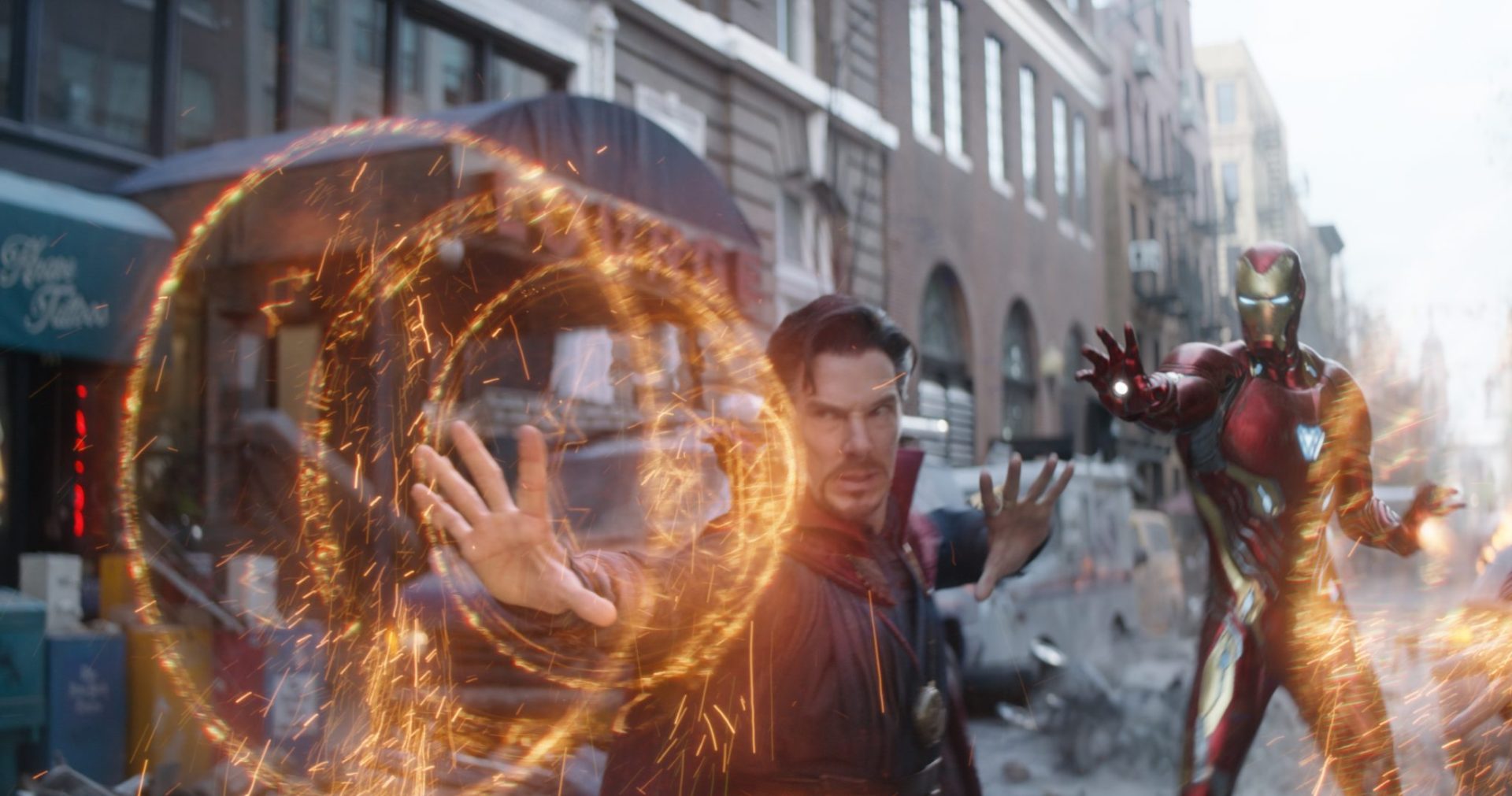 This WILL CONTAIN SPOILERS for Avengers: Infinity War.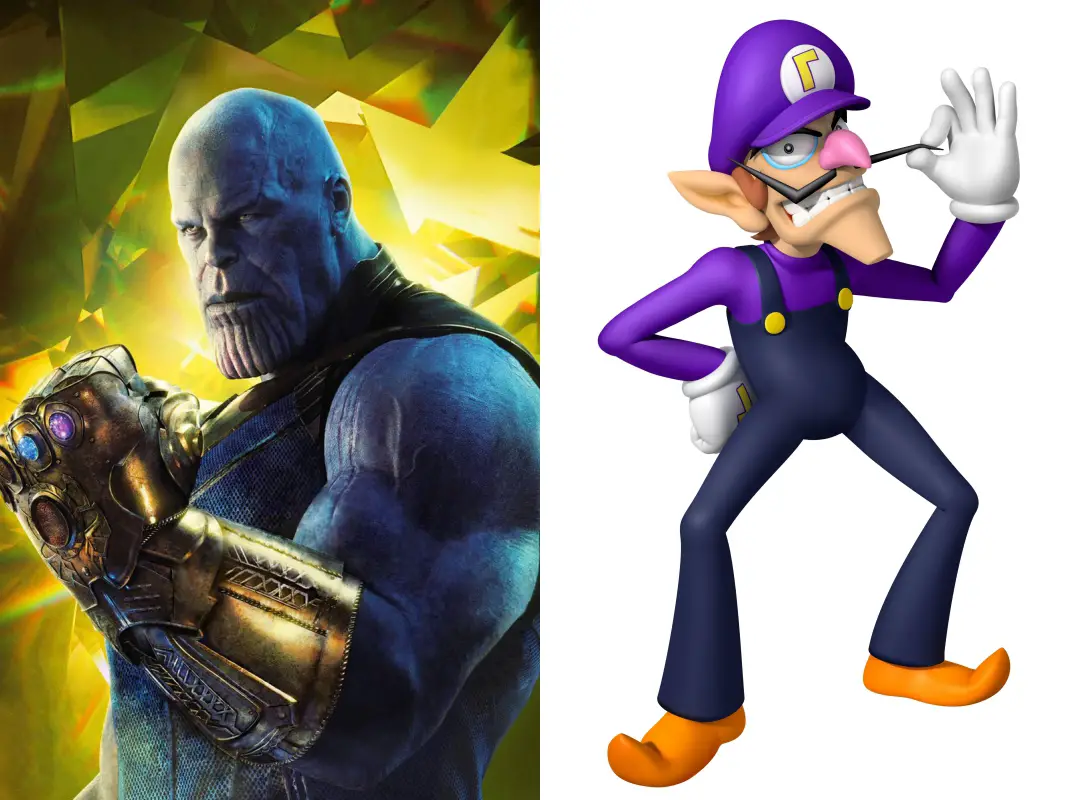 Thanos – Waluigi
Infinity War. The MCU's culmination of a decade of films and countless virginities saved thanks to the hours spent in the theater watching them. The "main character" of this movie, Thanos, is on the hunt for the six Infinity Stone. Each stone holds a special place in Thanos' heart as each one was was a different ring he gave to his 6 ex-wives (the real reason he has two very different looking daughters who loathe him).
Josh Brolin did a commendable a job as this giant purple people-eater but failed to bring the real intensity needed. Waluigi brings an inherent evil-ness to every role he's in, whether it's Mario Kart, Mario Tennis or Mario Jazzercise. The mustache, the towering height, the aggressively "in your face" thigh gap, Waluigi has it all.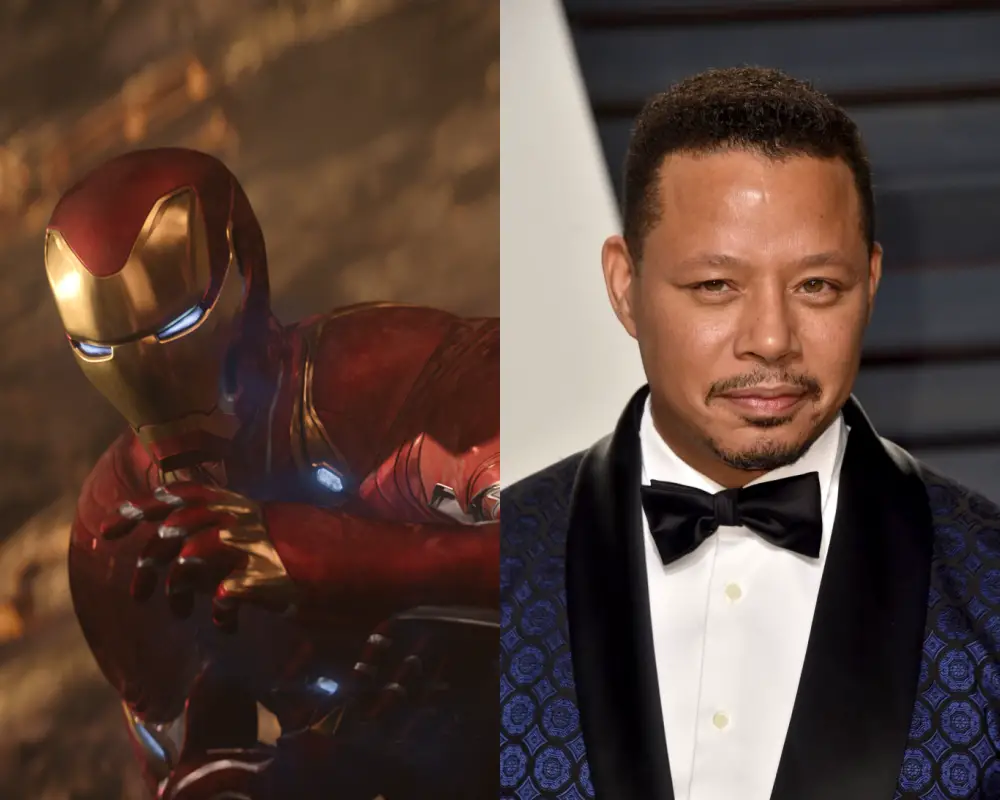 Iron Man – Terence Howard
Tony Stark: The Indictable Iron Man. Robert Downey Jr. has had a monopoly over this character for the last ten years and it is disgusting. In nearly the same amount of time we've had 2 Spider-Men, 3 Jokers, 2 Hellboys and, like, 60-something new genders.
If there's one person who deserves a second go at it in the Marvel Cinematic Universe, it's Terence Howard. The poor guy left because RDJ's salary went up between Iron Man movies and he also wanted more money. We all want more money but that's no reason to quit! Put him in an Iron-suit and let him show why he's worth that hefty paycheck.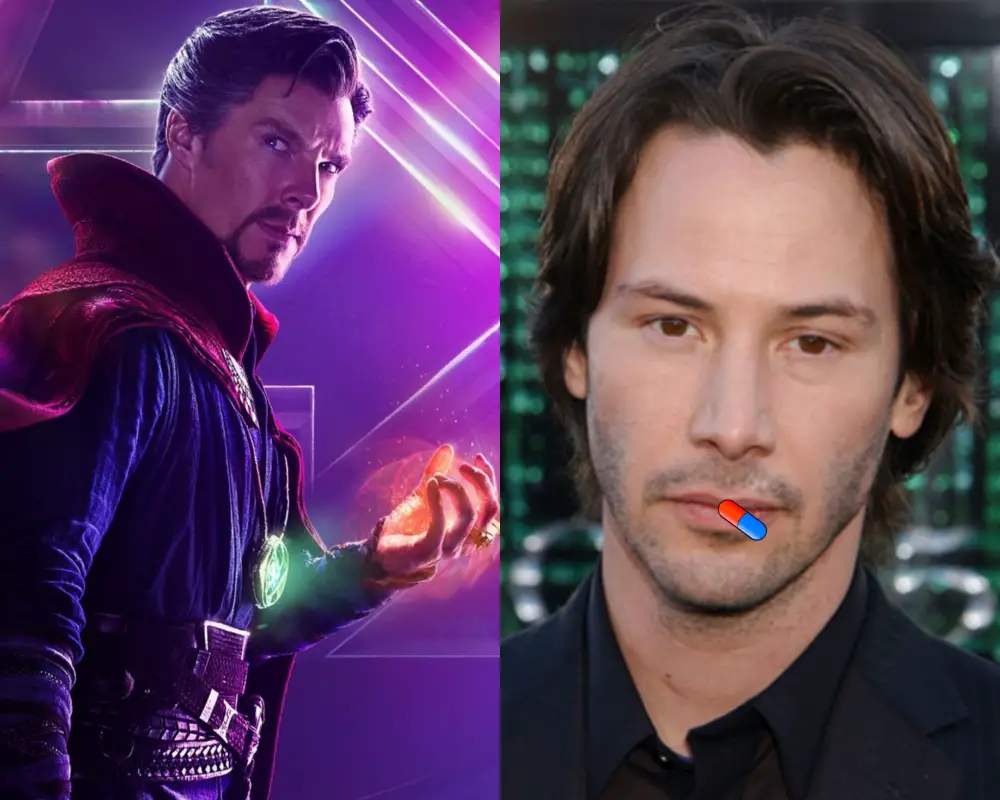 Doctor Strange – Keanu Reeves After Mixing The Red & Blue Pills
Bacondick Cumhersnatch is one of the hardest working British actors in the industry right now. The man is in every major facet of the industry and works long hours each and every day to make it work. At some point, having him cast in everything will be considered abuse and the lazy people of the world will be at fault, next only to him for taking the roles.
Let's bring in a warm-blooded Leboneese/Canadian to play the Sorcerer Supreme. Keanu Reeves was born for this role based solely on the fact that he hasn't aged since Bill and Ted's Bodacious Back-alley Bender. I firmly believe if Keanu popped both of those pills in The Matrix he would be able to control dimensional energy in real-life. There's even a good chance this ageless wonder is out there fighting demons right now while you're at home, on the toilet, reading this garbage.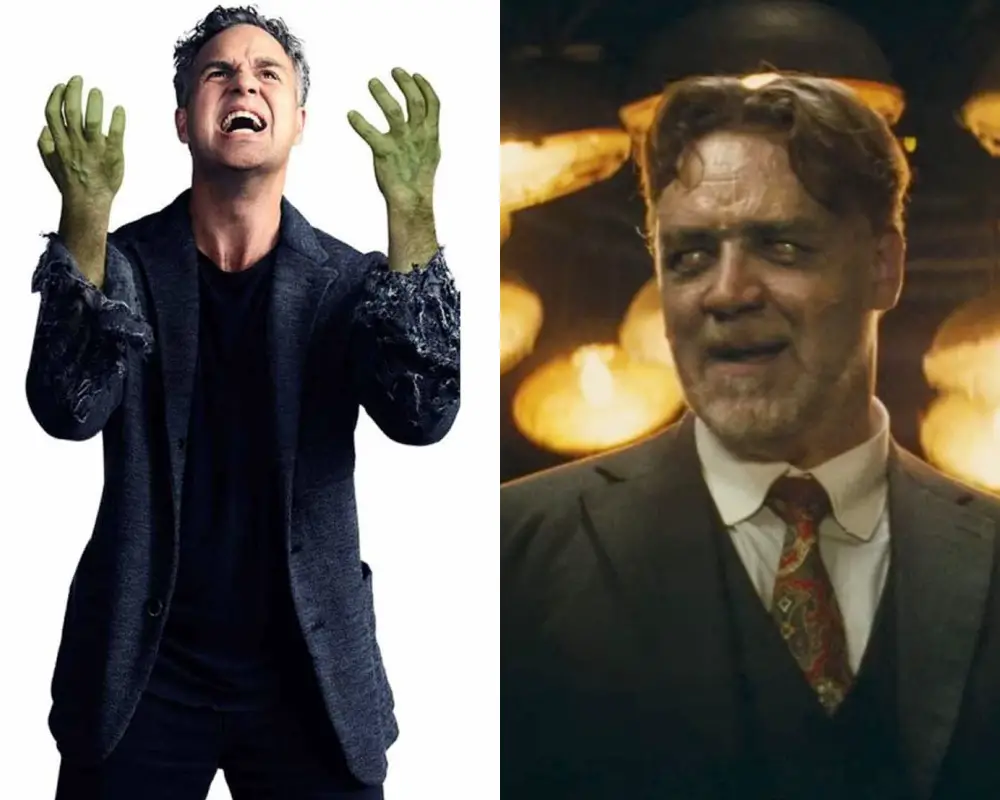 Bruce Banner/Hulk – Russell Crowe
Let's pivot to the one character who interacts with each group in Avengers: Infinity War, Bruce Banner. He spends the movie spouting dire threats of Thanos and the Infinity Stones all the while we only get quick glimpses of The Hulk. It's easy to swap this out with any semi-familiar face, like Russell Crowe.
Let me take you way back, to the long forgotten film of 2017, The Mummy. This harrowing tale had Tom Cruise doing Mummy-stuff.
The End.
But in the film was Dr. Jekyll and Mr. Hyde, a Hulk-like character who harkens back to 1886. Russell Crowe showed up to set for 45 minutes, spewed exposition all over pretty-boy Tom and then got kind-of gray and slightly strong. Let's give him the role of the Green Goliath so he knows what it's like to do the exact same job but in a movie people will actually see.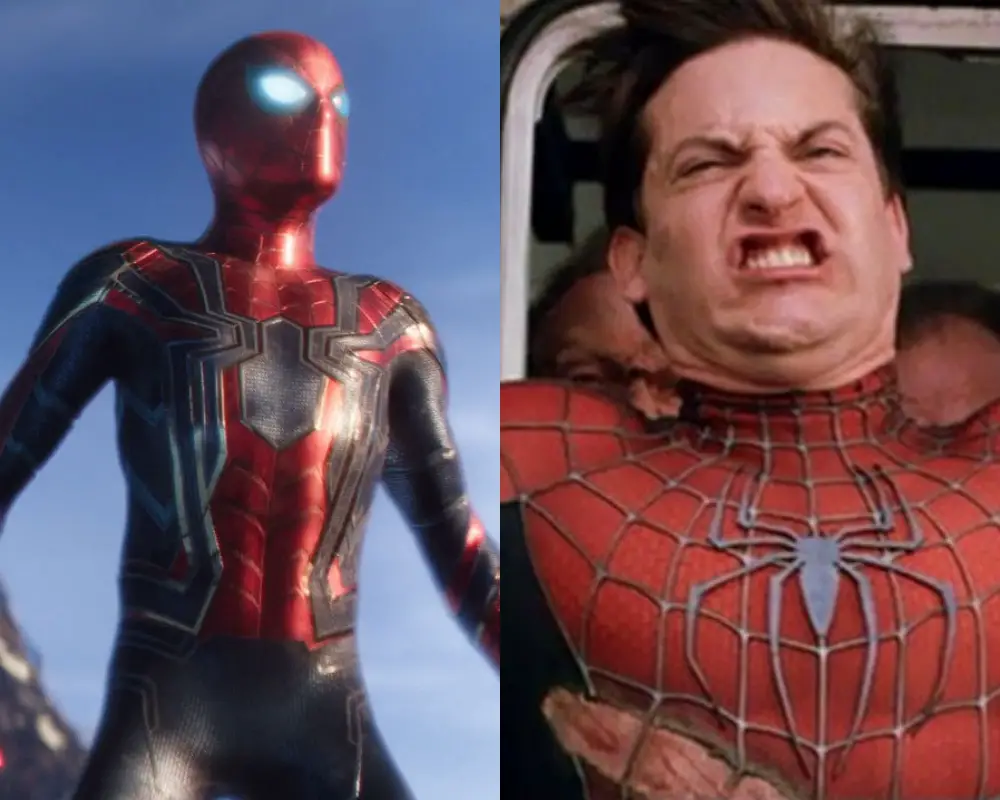 Spider-Man – Tobey Maguire
There was no one else I even considered for this role.
"Mr. sTaRk I dOn'T fEeL So gOoD."
How about you try reconciling with your best friend as he lays dying in your shared girlfriend's arms and ugly crying knowing you made half of his face look like a vagina. Then you can talk about "not feeling good." Dumbass Iron Boy.
There you have it! A bunch of Grade-A casting choices that flew by the wayside. I hope you enjoyed reading this! Let us know your thoughts in the comments and tweet us any bad casting choices you think should/should've happened! And be sure to check out the previous Badcast right here.
Be on the lookout for the next Avengers: Infinity War Badcast!
---
Trending Now