'The Mandalorian' Teaser Revealed
---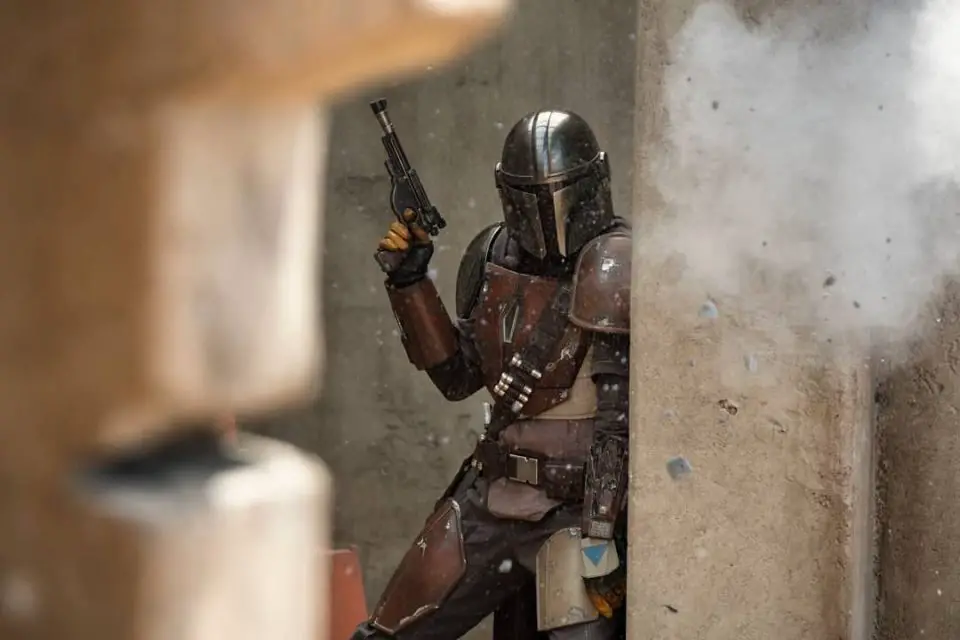 During the whirlwind of Star Wars Celebration this weekend, the anticipated Star Wars series gets its first teaser.
The Favreau directed series, set to debut on the new streaming service Disney+, is said to be set fives years after the original trilogy and from what is seen in the teaser, the style is very much appropriate. Though leading star Pedro Pascal (Game of Thrones) is not revealed (at least his face is not), we briefly see the large scale action that awaits us for this series. Teaser standout is Giancarlo Esposito (Breaking Bad), doing what he does best: being an intimidating and menacing villain that is sure to deliver show-stopping performances throughout the season. Also seen from the cast is Gina Carano (Deadpool) in a high caliber gunfight amongst many teased. With an array of shooting robots, crazy aliens, and sneaking ewoks, The Mandalorian is definitely filled with the promise of bringing the old with the new in this retro-action style teaser.
Watch the teaser here!
Will you be watching The Mandalorian when it drops? Do you think it will be a refreshing addition to the universe or merely adding to the Star Wars fatigue? We'd love to know in the comments below!
---
Trending Now