Jai Courtney Met With James Gunn About 'The Suicide Squad'
---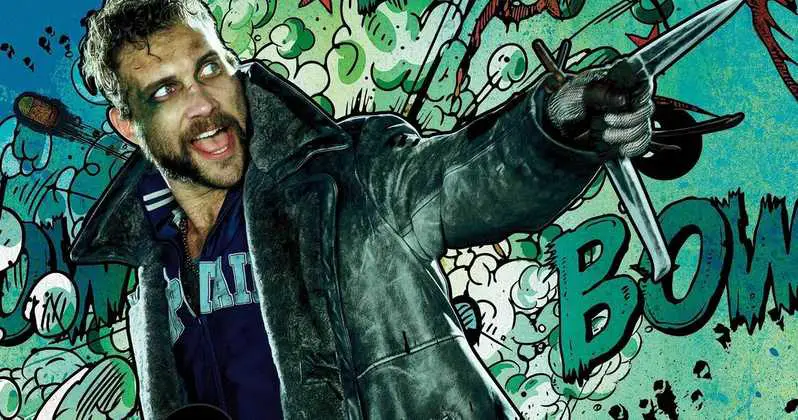 Last week, actor Jai Courtney revealed in an interview with Business Insider that he would reprise his role as Captain Boomerang in The Suicide Squad. Now, Courtney discussed how his return came to be.
While promoting his film Stormy Boy, Courtney let it slip that he would be returning for James Gunn's iteration of Task Force X. "We're getting ready to shoot in a few months' time. There's not much else I can reveal about it but, yeah, you'll be seeing Boomerang back for sure… I'm happy, it's going to be fun. It will be different, for sure, but it's going to be great," Courtney told Business Insider.
Today, in an interview with Collider Live, Courtney mentioned that he met with Gunn about the upcoming sequel to 2016s Suicide Squad. "Yeah, yeah a couple of times," Courtney explained to Collider's Kristian Harloff. Later in the segment, Courtney was asked how he found out about his involvement in the film, "I got the script."  You can check out the full interview below:
READ: James Gunn's 'The Suicide Squad' Plot Details Reportedly Revealed
As soon as Gunn signed on to write and direct The Suicide Squad for Warner Bros., questions quickly arose about who would be returning. Conflicting reports about Margot Robbie's involvement surfaced with names like Will Smith and Viola Davis still up in the air. Not soon after, Smith elected not to return and was quickly recast by Idris Elba. That won't be the case for Courtney, who seems thrilled to be returning as Digger Harkness.
How big of a role would you like to see Captain Boomerang have in James Gunn's film? Let us know in the comments below.
The Suicide Squad hits theaters on August 6, 2021.
---
Trending Now