First Look At Henry Cavill's Mustache That Was Edited Out Of 'Justice League'
---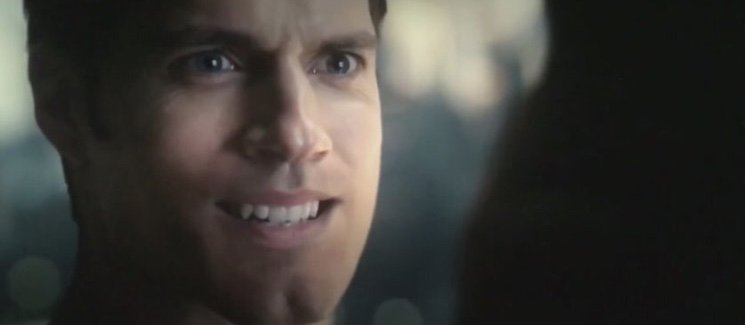 The day has finally come. The day movie fans have long awaited. Reel Anarchy has revealed an exclusive image of the mustache that needed to be edited out off of Henry Cavill's face during the reshoots of 2017's Justice League. 
When the film was released in November 2017, fans were hardpressed to miss that something was off about Superman's face during some key scenes. That's because Cavill was filming Mission: Impossible – Fallout and his character's mustache was vital to the character he was playing. It was reported that Warner Bros spent around $25 Million to remove the facial hair from their clean-shaven man of steel.
Take a look at the image below:
While Justice League has proven to be a film that received tons of negative reviews from fans and critics alike, all can agree that the scenes featuring Cavill's highly edited face were off-putting.
What do you think? Was the 'stache work the headache? Should they just have kept it? Can Kryptonians grow facial hair? Let us know your thoughts in the comments below.
Justice League is available on Blu-Ray and digital.
The film stars Henry Cavill, Ben Affleck, Gal Gadot, Ezra Miller, Ray Fisher, and Amy Adams.
---
Trending Now