---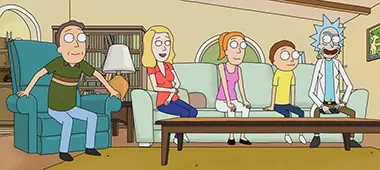 The Adult Swim cartoon Rick and Morty has taken pop culture by storm. It's got a cult-like following over it's last three seasons, and fans of the show are awaiting a 4th season. The show revolves around Rick Sanchez, the greatest mind the world has ever known and his grandson Morty Smith. The two go on very extreme adventures, usually to save the galaxy, but sometimes they must break intergalactic laws to do so. The show also features Rick's daughter/Morty's mother Beth Smith, her husband Jerry Smith, and Morty's older sister Summer Smith. Sometimes the family gets involved in Rick's insane adventures, which makes the show even better. What if we got a live-action film version of the TV show though? Wouldn't that be trippy? How amazing would it be to see Rick and Morty on the big screen? I'm going to give my own fancast of the family for a film of the show. I am a huge fan of the show and would love to see a live-action film done by the right director.
Rick Sanchez – Benicio Del Toro (Guardians of the Galaxy/Savages/Sicario)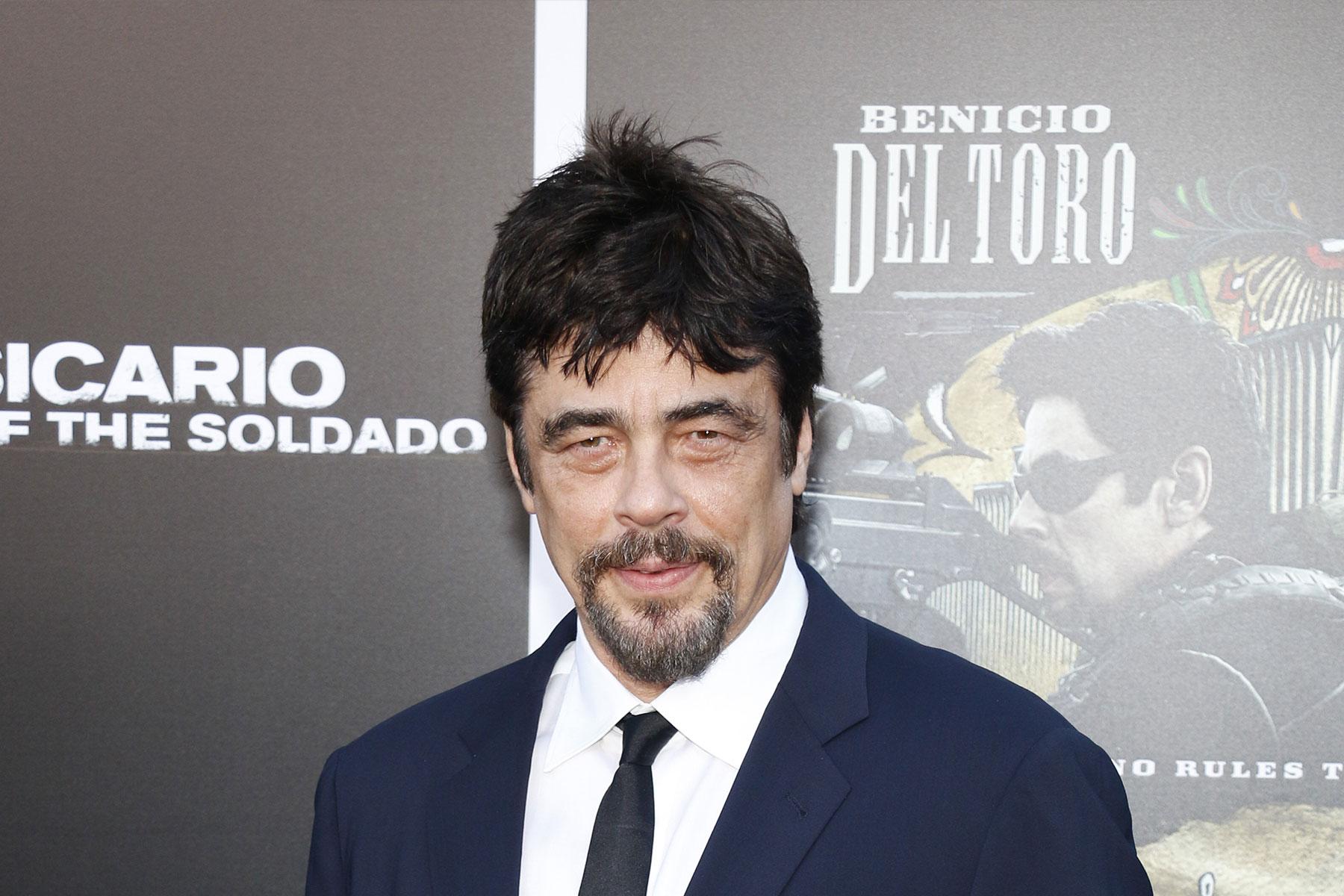 Of course, we have to start the fancast with the almighty Rick. He's the main component to the show, and glues everything together. From Pickle Rick to Tiny Rick, Rick Sanchez is quite possibly the greatest thing about the show, and a character with Del Toro's acting range would fit perfectly. He's starred as some pretty strange characters in his day, and Rick would be no different. For instance, The Collector in Thor: The Dark World, Thor: Ragnarok, Guardians of the Galaxy, and Avengers: Infinity War, Lawrence Talbot in the Wolfman, and DJ in Star Wars: The Last Jedi. He's an amazing actor that I feel fits the mold when it comes to Rick the things necessary to pull off the character. He's definitely in the age range (no offense) to play Morty's widowed grandfather and he's an amazing actor. I honestly don't have a second choice for Rick because he's the perfect actor for the role.
Morty Smith – Jack Dylan Grazer (IT (2017)/Shazam!)/Finn Wolfhard (Stranger Things/IT (2017))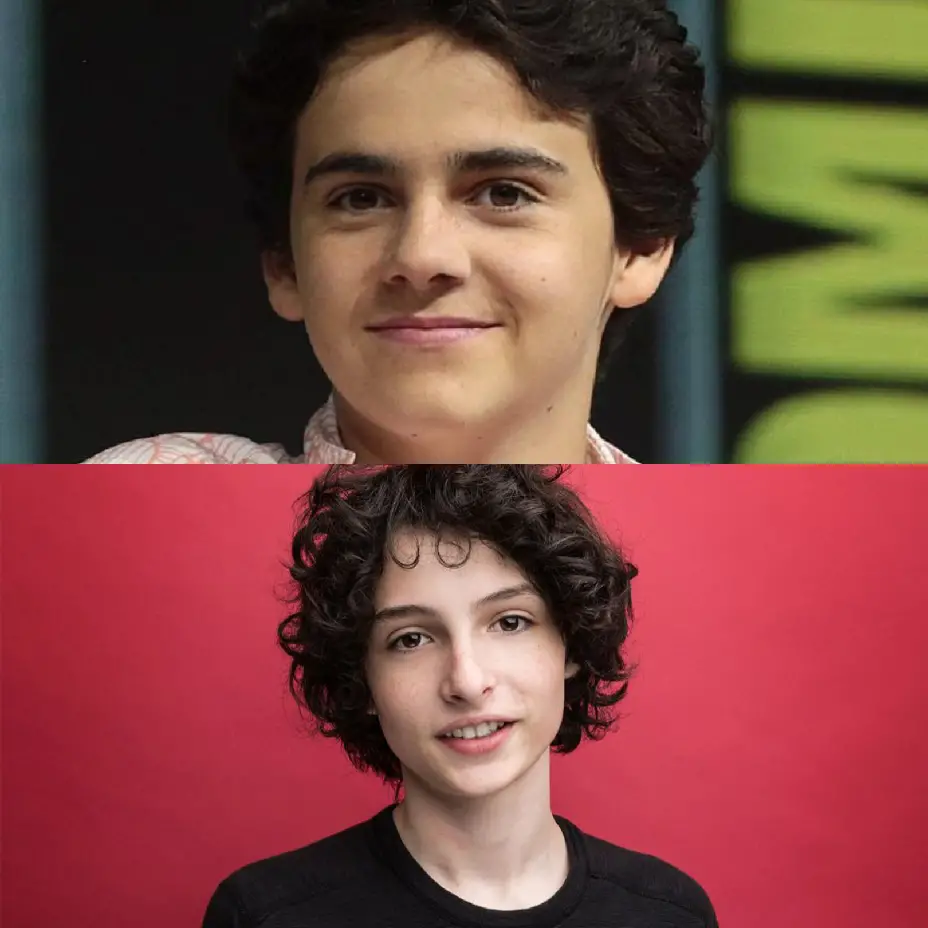 Next, we have to go ahead and cast our Morty. Someone who can be shy, but also wild out and lose their mind at any minute. Morty deals with a lot of stress while on adventures with his grandfather, and these things take a toll on him throughout the seasons. I've seen a fancast that had Michal Cera as Morty, but I DEFINITELY think that we should find a young actor that looks the part. There are so many up and coming young actors in various movies and TV shows that can fill this spot. I have two choices for this character, both of the standout performances from Andy Muschietti's IT (2017). Jack Dylan Grazer is my first choice. He's a very witty young actor that has a pretty decent range. He played a great Freddy Freeman in DC's SHAZAM!, and had a wonderful chemistry with Zachary Levi and Asher Angel. He also played Eddie Kaspbrak in IT (2017) and did an amazing job. He was one of the better performances in the film alongside my second choice…. Stranger Things Finn Wolfhard. Finn would probably be my number one choice to be honest. He's an amazing actor and his acting in Stranger Things is beyond amazing. Aside from Millie Bobby Brown, he's definitely my favorite actor of the young cast on Stranger Things. He also pulled off his character Richie Tozier so well in IT (2017) that I had to buy the Funko Pop! toy. Finn deserves to be on the big screen more often than not, and I'm sure he would do Morty justice.
Summer Smith – Natalia Dyer (Stranger Things/Velvet Buzzsaw)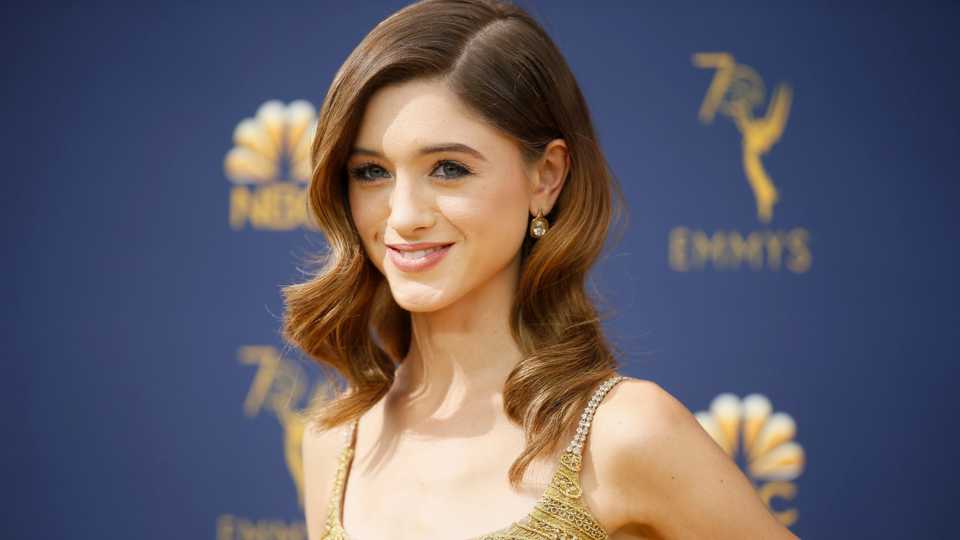 Dyer is everybody's favorite big sister on Netflix's Stranger Things as Nancy Wheeler. She definitely has been pulling her weight on the show as a fan-favorite, and would definitely be able to pull off a live-action Summer Smith. She has her moments where she's hilarious and grandpa Rick could use someone like Dyer as his co-star to help pull weight in certain spots. Dyer has been acting for some years, and can definitely fit in with the misadventures of Rick and Morty. She played Coco in Velvet Buzzsaw on Netflix, I haven't seen the film yet, but it is definitely on my list. Who else better to play Morty's big sister than Netflix's greatest big sister of all-time? Dyer is my definite pick for the role, and would absolutely kill it as Summer Smith.
Beth Smith – Rose Byrne (Neighbors/Bridesmaids)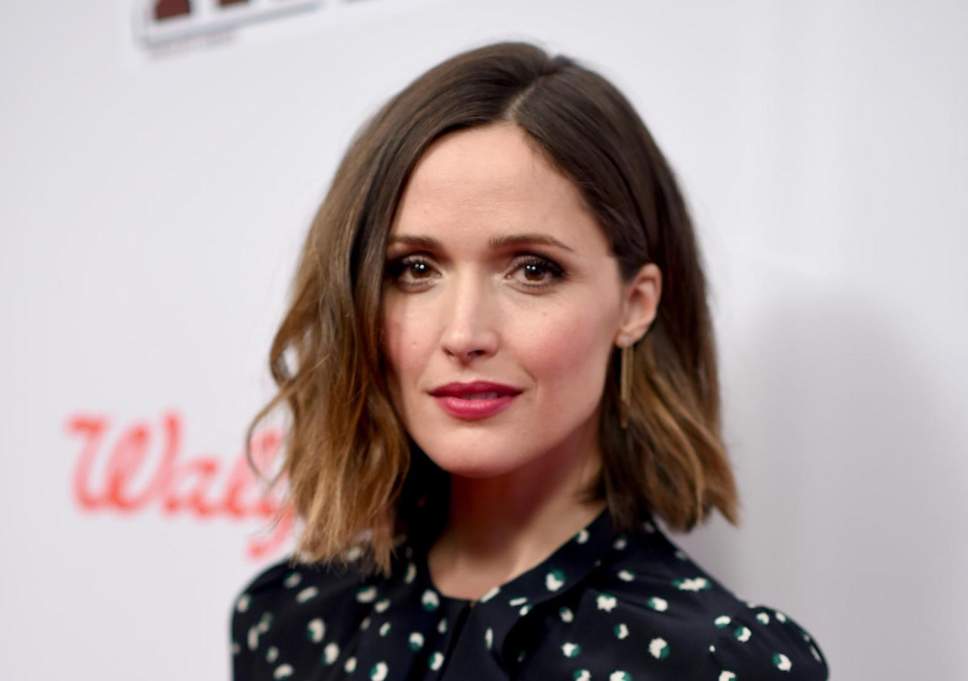 Rose Byrne is hilarious, and could absolutely do amazing as Beth. Beth is Morty's mother, and she's a veterinarian that deals with horses (shoutout Bojack). Her relationship with her husband Jerry Smith is a tough simply because of her father. Rick kind of was a horrible father, so she missed out on a lot of time with him. When he finally comes back into her life (to use her and her family) she's blinded by the love she has for her father. She deals with a struggle of trusting her father or husband more throughout the show, quite honestly… It's hilarious. Rose Byrne is definitely the only actress I can see as Beth simply because she can play any female character in any movie. She's starred in X-Men films, Neighbors, Bridesmaids, Insidious 1 and 2, she has so much range it's insane. She can also play a very good mother, so I'm sure stressing over her family as Beth would be a breeze.
Jerry Smith – Ed Helms (The Hangover/Horrible Bosses/Vacation)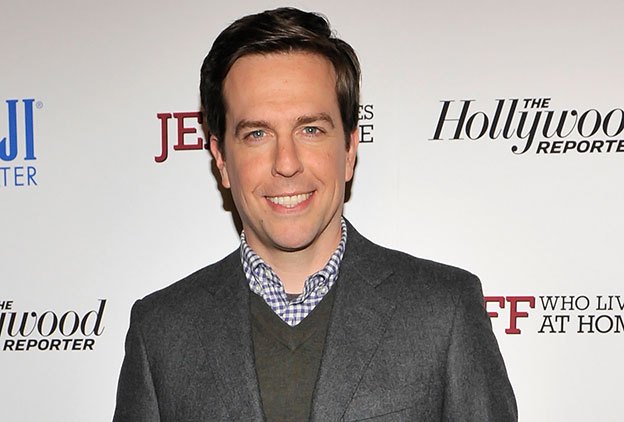 There is NOBODY and do mean NOBODY on this planet that will ever be able to play this character besides Ed Helms. He's the only actor that could possibly pull off Jerry Smith. He's such a wonderful actor that I marvel at the fact that he doesn't have an Academy award, but then again comedy doesn't get much recognition at award ceremonies. He has done such an amazing with his acting career, and he can bring a lot of life to Jerry and the struggle to win his family from Rick. Jerry had the perfect life until Rick showed back up into his wife Beth's life. He feels like he's at a constant struggle with Rick for power as the "Man of the House." At times, you feel for Jerry, but at times you realize he's a dick and he's getting everything he deserves. He definitely would have to go through a lot as Jerry, but Helms could pull this off easily. Honestly, he may actually make Jerry Smith a likeable character.
Honorable mention:
Birdperson – Zack Galifianakis (Hangover/Due Date)
Jessica – Grace Fulton (Shazam!)
Squanchy (CGI) – Rami Malek (Bohemain Rhapsody)
Brad – Dacre Montgomery (Stranger Things)
There you have it folks, my Rick and Morty Fancast. Do you agree or disagree? Tweet us @FullCircleCine with your thoughts or comment below! You can catch Rick and Morty on Adult Swim or Hulu in the meantime while we await season 4!!
---
Trending Now